Avnet Celebrates 45 Years on The Fortune 500 List
Avnet Celebrates 45 Years on The Fortune 500 List
FORTUNE magazine announced today that global technology distributor Avnet ranked No. 117 on the 2013 FORTUNE 500 list of largest US companies, with $25.7 billion in sales in fiscal 2012. This is Avnet's 45th anniversary of being featured on this distinguished list of companies. In addition, Avnet was recently named No. 1 by FORTUNE on the "FORTUNE'S Most Admired" list in the "Wholesaler: Electronics" category for the fifth year in a row.
"To be recognized on the FORTUNE 500 for 45 years is a reflection of Avnet's long-term commitment to profitable growth and creating shareholder value," said Rick Hamada, CEO of Avnet, Inc. "Our dedicated employees, and their commitment to accelerating the success of our customers and supplier partners, are the reason we continue to be included on this notable list of companies."
Companies are ranked by total revenues for their respective fiscal years. Avnet debuted on the FORTUNE 500 in 1968, placing 467th with revenue just over $146 million.
The company also topped the FORTUNE 500 list of "Companies Headquartered in Arizona."
Learn more about the FORTUNE 500 lists.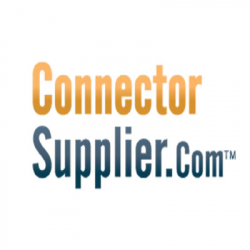 Latest posts by Connector Supplier
(see all)