Automotive Experts Forum: The Driverless Car
Driverless cars will be expected to transmit and receive tremendous amounts of data. How will connectors address data speeds and data management in the driverless car?
Perhaps you've heard the expression that our cars are an extension of ourselves. But as automotive technology marches on, the industry is looking forward to the day when a car owner will no longer drive their own car. Thanks to advanced end-to-end data communications capabilities within the vehicle, from vehicle-to-vehicle (V2V), and from vehicle-to-cloud (V2C), the car is expected to bypass its own driver and instead become an extension of the Internet of Things. As this convergence races toward reality, and the car requires more data to move with more speed to make driverless cars possible, we decided to ask experts on automotive connectivity their thoughts on the connector's role in this technological transformation. We asked:
Considering all the data that driverless cars will be expected to transmit and receive — from engine management, V2V and V2C communications, electric charging, traffic intelligence, and Internet connectivity — what kind of data handling capabilities do you expect connectors to address? What can connectors do to help manage it all?
Josh Jacobi, global account manager, automotive/aerospace, at Samtec, Inc.
The technology changes in the automotive industry are huge, comparable to the change from rotary phones to smartphones. Vehicle data rates are increasing exponentially. Given WiFi connectivity, ADAS, V2X, LIDAR computing, and other sensor data collection requirements, the formerly typical "high speeds" of 3+Gb/s are evolving to telecom-like speeds of 12+Gb/s.
For example, ADAS and LIDAR require data computing rates of terabytes of data, so connectors must be able to address speed, density, and space limitations, as well as ruggedness and automotive mechanical specs. Obviously, connector systems have to be designed to meet these sometimes conflicting performance requirements. For example, rugged features are often at odds with bandwidth requirements.
We have several product series that balance these requirements. In one product family, the contacts have increased insertion depth for rugged applications, optional shielding and power pins that add 4A per pin are available, and the mated set is rated at 17Gb/s at an 11mm stack. Another high-density system has up to 500 I/Os, rugged contacts and is rated at 34Gb/s.
Mike Gardner, director, advanced technology market development, Molex
Driverless vehicles stand to empower people and dramatically change the roadway experience. Using wireless networks, passenger vehicles, commercial trucks and buses, and agricultural and construction vehicles can continuously communicate and share data via sensors and devices relating to collision warnings, automatic braking, blind-spot and lane-change warnings, guidance systems, camera-based peripheral vision systems, driver monitoring systems, and remote predictive maintenance.
Vehicle aggregator units must simultaneously interpret data from multiple sensors, confirming that sensors are "seeing" the same object or event, and allowing the V2V communications system to take appropriate action. Interconnects must be capable of handling higher data speeds, high-definition video transfer, rapid processing of new types of sensor data, and power demands to support this dynamic new world of communications. Insulating properties are required to protect against EMI and crosstalk, and IP67- and IP69-rated seals are needed for roadway vibration and shock. While some connectors handle data only, hybrid connectors can handle two or four lines of signal and power. High-performance coax and differential pairs accommodate evolving V2V communications protocols with increased lanes of shielded twisted pairs. Additionally, some automotive OEMs are turning to advanced press-fit connector technologies to augment and replace solder joints in sophisticated electrical and electronic systems assemblies. As the automotive industry pushes the boundaries of bandwidth, speed, and density, Molex automotive cables and connectors balance the physical, signal, and electrical requirements of these new end-to-end V2V networking platforms.
Jen Lintner, global channel marketing manager, Amphenol ICC
Due to the exponential increase in data transfer loads required by driverless cars, automotive connectors face unprecedented bandwidth demands for larger data carrying capacities and faster transfer speeds, all while improving connection reliability for the highest safety standards as autonomous driving technology becomes an imminent reality. Communication capabilities have been adequately managed for decades by protocols such as CAN bus for engine control units, sensors, and other electronic automotive subsystems. However, many engineers acknowledge that the CAN bus is already facing its limits in supporting higher bandwidths and power levels due to the continued electrification of automotive features, including heavy data-consuming infotainment systems and advanced driver assistant systems (ADAS) functionality. The anticipated bandwidth requirements for autonomous vehicles will require connectors with future-proof capabilities to efficiently support both the initial predicted data loads and speeds, in addition to potential future demands. Automotive Ethernet will provide a new application solution derived from existing, proven data transfer technology. An excellent option for managing driverless car connections due to its extensive, existing history in supporting high bandwidths and high speeds in computer systems, Automotive Ethernet delivers unmatched data transfer speeds up to 100x faster than CAN bus, and it will establish the necessary standards for advancing autonomous vehicle technology.
Recently posted:
[related_posts limit="10″]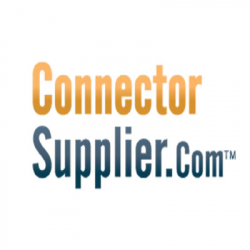 Latest posts by Connector Supplier
(see all)