Automotive Connector and Cable Products
This week's product roundup highlights automotive connector and cable solutions from leading suppliers.
Automotive Connector and Cable Products
The universal ODU TURNTAC contact system from ODU features robust contact technology designed to withstand harsh environmental conditions and heavy use and enable the stable, reliable, efficient, and economical transmission of high currents in eMobility charging and electric drive systems for more than 10,000 cycles. Proven in a range of tough application areas, ODU TURNTAC contacts are a mature contact technology and are available in a diverse range of modification and optimization options, including turned, slotted contacts down to 0.3mm in diameter and mating angles up to 5°.
I-PEX Connectors
' ISH Series heavy-duty, surface-mount, wire-to-board connectors provide superior reliability in high-temperature and high-vibration automotive applications, including inverters, LED lighting, and CCD camera modules. These small, low-profile connectors are available in three body styles: single- and double-row horizontal and double-row vertical, have a 0.5mm terminal and a 2mm pitch, and are rated for 4.5A, 50VAC/DC, 1,000MΩ minimum insulation resistance, 1,000V minimum withstanding voltage, 22 or 20AWG, 10g vibration resistance, and operating temperatures extending from -40°C to +125°C. Single-row horizontal connectors have three pins, double-row horizontal connectors are available with 6, 12, or 16 pins, and double-row vertical connectors are available with 10 or 20 pins. Male housings are made of glass-filled LCP and female housings are made of PBT and have a two-part terminal design with a high-strength copper alloy spring in the main brass body for excellent contact reliability.
TE Connectivity
's AMPSEAL connectors are designed to provide rugged reliability in harsh-environment cable-to-board applications exposed to moisture, high temperatures, and high vibration, including engines, transmissions, power control units, bulkheads, chassis and cabin electronics, and other underhood applications in trucks, buses, construction, mining, forestry, and marine equipment, motorcycles, and off-highway, agricultural, emergency, and recreational vehicles. These environmentally sealed connectors are available in cable plugs and PCB-mount headers with rectangular thermoplastic housings, 1.3mm contacts, integrated latches for mating, and integrated wedgelocks for contact alignment and retention. The series offers 8-, 14-, 23-, and 35-cavity arrangements, and accepts 20–16AWG, gold contacts rated for up to 17A, and tin contacts rated for up to 8A. Operating temperatures span -40°C to +125°C for gold-plated contacts and -40°C to +105°C for tin-plated contacts.
Amphenol ICC
's High-Speed Data (HSD) Connector System for automotive applications is fully shielded, can be used with shielded twisted quad cables, has a high-performance digital system for low-voltage differential signals, which prevents interference from crosstalk and external sources, and is quality tested according to USCAR-2. Ideal for use in automotive systems including body control, safety, security, comfort, advanced driver assistance, telematics, multimedia, infotainment, GPS, navigation, and camera electronics, these compact connectors have a patented, scoop-proof, color-coded design that's easy to assemble and install, enhanced retention force between the die-casting and plastic housing to prevent connector damage, primary and secondary locking mechanisms to ensure high cable retention force, self-aligning features for contact protection, and crimp connections suitable for automated assembly. They are also resistant to reflow soldering temperatures and compatible with competing products.
AVX
's 53-8702 Series IDC/Press-Fit WTB connectors combine the two most reliable contact technologies in the automotive industry in a single package that delivers robust, double-ended, cold-welded, and gas-tight 24–18AWG wire-to-board connections ideal for use in quality- and cost-conscious automotive applications exposed to harsh environmental conditions including shock, vibration, and high temperatures, such as airbag, engine, and transmission control units. Designed to replace costly two-piece connector systems, improve implementation efficiency and reliability, enable problem-free conformal coating, enhance design flexibility, and remain effective throughout the life of a vehicle, the series features two phosphor bronze contacts per position, is currently available in five positions, and is rated for 6–10A depending on wire size, 125V, operating temperatures spanning -40°C to +125°C, and a single termination cycle. The series also offers dual assembly methodologies, pre-installation on a PCB during the board build process or pre-installation on a wiring harness, and allows users to connect two PCBs that are in close proximity, but not in the same orientation or alignment location for a traditional board-to-board connector more reliably than the FFC/FPC cables typically used to jumper between two ZIF connectors, especially in high-vibration applications.
Newark element14
stocks the Mini50 0.5mm wire-to-board connector system from Molex, which offers 50% space savings over traditional USCAR 0.64mm connectors and the industry's only USCAR-050-approved interface. These compact, cost-effective, IPX8 sealed or unsealed single- and dual-row receptacles have smaller pins, terminals, and wires to fit more high-reliability, low-current electrical circuits in automotive and commercial vehicle applications including cameras, sensors, switches, navigation and infotainment systems, interior and exterior lighting, HVAC, mirrors, power steering, and radios. The series is available in vertical and right-angle orientations for wire-routing and module design flexibility and has high-temperature thermoplastic housings, three discrete mechanical, visual, and colored polarization options, a CTX50 terminal wire grip design to reduce wire gauge sizes while maintaining retention strength, board alignment and retention features, independent secondary locks, and optional connector position assurance latches to prevent accidental unmating.
BTC Electronics offers Glenair's VG95234 Reverse Bayonet Power and Signal Connectors, which are a reverse bayonet coupling version of MIL-DTL-5015 threaded coupling connectors. Designed to provide faster and easier high-reliability, shock-, vibration-, dust-, and moisture-resistant connections, even in awkward-access locations, these IP67 connectors are ideally suited for use in electric cars, military ground vehicles, other rugged transportation applications, industrial controls, and factory robotics systems with operating temperatures extending from -55°C to +125°C. The series features aluminum alloy shells with olive green cadmium IAW QQP416 Type II Class 3 finish, oil- and low-temperature-resistant synthetic rubber IAW MIL-R-3065 insulators, 1–61 silver-plated copper alloy crimp contacts in 80 insert arrangements that mimic 5015 family configurations, and a three-point bayonet coupling mechanism; is available in 16 connector styles, 12 shell sizes, and 11 contact size; and is intermateable with the Glenair ITS Series.
Amphenol Industrial
's compact, environmentally sealed SurLok Plus™ high-current connectors are now certified to UL 1977 in all three sizes: 5.7mm, 8mm, and 10.3mm. Optimized for 40–400A battery pack connections, these robust, low-profile, right-angle connectors are ideal for use in commercial, residential, and electric and hybrid electric vehicle energy storage systems. They have a touch-safe interface, a quick-connect and press-to-release locking system, IP67 sealing, a 360° rotating plug, a high-reliability, field-installable compression lug, and a keyway design to prevent mismating. They also incorporate the latest R4 RADSOK® technology, which utilizes the high tensile strength properties of a stamped and formed, high-conductivity alloy grid to produce low insertion forces while maintaining a large conductive surface area, and are available in three termination styles: crimp, busbar lug, and threaded post, and with optional EMI shielding and HVIL functionality.
Hirose
's FH65 Series FPC/FFC connectors have a space-saving, low-profile design with a 0.5mm pitch, a 1.2mm height, and a 3.57mm depth, and provide high-reliability performance, high heat and vibration resistance, and significant weight and space savings in automotive and other high-temperature applications. They also have solder tabs and terminals that firmly retain the actuator, a robust lock with a clear, tactile click, a wide, 120° FPC/FFC opening, and guided positioning, and do not expose contacts on the bottom side of the connector, making the board area underneath available for PCB pattern. Currently available in a 34-position version that reduces weight by an average of 62% and occupied mounting area by an average of 47% compared to previous technologies, the series is rated for 0.5A, 50VAC/DC, and operating temperatures extending from -40°C to 125°C, and is both halogen-free and RoHS compliant.
ERNI
's MaxiBridge wire-to-board connector system is designed for ruggedized and reliable power delivery applications. Ideal for use in automotive battery management systems and inverters, this versatile 2.54 mm solution includes straight and angled male (PCB, SMT) and female (cable) multipoint connectors in single- and dual-row configurations that offer 12A per contact, enhanced strain relief, and a two-piece cable housing that supports TPA requirements with primary and secondary contact locking features. Multiple color options with unique coding and keying also streamline installation and ensure proper integration.
NorComp
's 781 M Series IP67 D-Sub right-angle, high-density (HD) connectors have nickel-plated steel shells with a small 0.35" footprint, UL94 V-0 PA6T insulators, 15, 26, or 44 gold-flash-plated brass contacts, and removable or permanent SEAL-D® panel sealing kits that maintain a standard D-Sub profile, enabling the drop-in replacement of unsealed D-Sub connectors, and meet IEC-529-IP67 requirements. They are rated for 5A per contact, a maximum of 30mΩ contact resistance, 1,000VAC dielectric withstanding voltage, a minimum of 5,000MΩ insulation resistance, and operating temperatures extending from -55°C to +105°C.
ABB Electrification Products
' Harnessflex® TempGuard™ high-temperature conduits and fittings are designed to protect and route high-temperature cable and wiring harnesses in hot engine areas with operating temperatures up to 200°C. Made of specially formulated polyamide and co-polyester materials proven reliable through long-term heat aging and both tensile and impact strength testing, the range includes HTC08 – HTC20 conduit with T and Y fittings, straight and elbow joiners, and backshells for AMP, Bosch, DEUTSCH, and FCI connectors.
Interested in a specific market? Click a market below for current articles and news.
Automotive, Consumer, Industrial, Medical, Mil/Aero, Datacom/Telecom, and Transportation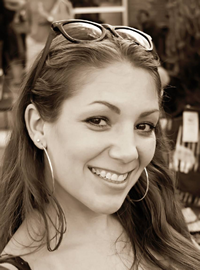 Latest posts by Christine Stieglitz
(see all)