Application Materials and Tooling Product Roundup
This week's Product Roundup highlights application materials and tooling products from leading suppliers.
Application Materials and Tooling Products
Weidmüller's panel-building tool chest features variable tool inserts that can be configured according to individual customer requirements and optionally equipped with an array of automatic machines and printers to achieve a 10% increase in efficiency. Designed according to 5S and lean principles, the Weidmüller Tool Chest enables improved organization and standardization, intelligent equipment combinations, and the quick identification of both needed and missing tools via either MultiCard markers or QR codes. It is also highly flexible and expandable, featuring three-part foam inserts with universal tool recesses and standard perforated walls on both sides, as well as optionally in the rear, to allow for the retrofitting of additional elements.
TE Connectivity offers advanced tooling for heat-shrink tubing products, including heat-shrink, seal test, and processing equipment, stub systems, shuttle machines, belt heaters, and tunnel ovens. The equipment range seals and protects electrical splices, provides mechanical protection for fluid management systems in harsh environments, and delivers optimal heating temperatures, performance, and control features in various applications. The CE-approved RBK-X1 semi-automatic heat-shrink machine, for instance, seals products for wire bundles, splice terminals, and ring terminals, supports tubing diameters up to 19mm and lengths up to 70mm, and features fast, consistent processing speeds down to just eight seconds. It also features a long-life heating element, operator key-lock/password protection, a low profile, and a short machine depth to accommodate a larger front working area and supports reliable PLC control and three modes of operation: standalone, in which an operator sets time and temperature; sequenced, in which preset times and temperatures are automatically sequenced; and automatic communication with upstream ultrasonic welders, which allows the welder to communicate and automatically set time and temperature changes without operator intervention. Its Model 17 belt heater supports RAYCHEM, single-wall, and adhesive-lined tubing with diameters up to 19mm and lengths up to 90mm and features closed-loop time and temperature controls and belts that grip and automatically carry the assembly through heating and cooling zones, saving both time and money compared to labor-intensive heat guns. The Model 19 belt heater adds CE approval and a lock-out gate to prevent product loading if the element temperature is too low or any alarms are active and support tubing diameters up to 25mm and lengths up to 240mm. In addition, the IR 1891 shuttle machine supports tubing diameters up to 20mm and lengths up to 60mm, features an automatic cycle-start once the heater is manually positioned over products to help improve process control, and automatically retracts the head at the end of the cycle to help prevent component damage.
Kensington Electronics Inc. stocks splice technology products from autosplice, including Spliceband wire connections, direct-to-board connections, and strain relief bands and two versatile semi-automated splicing machines: the SAS-2 and ACS2000. The SAS-2 features a flywheel-based drive design with a one-third-horsepower electric motor that produces uniform crimps with fixed machine settings, a comprehensive toolset library that addresses most production requirements, and a push-action feeding mechanism and is suitable for Spliceband widths spanning 2–9mm. It also offers ease of operation, excellent process reliability and service life, and more than 30 sets of tooling sizes and styles and accommodates virtually all connection needs. The ACS2000 features a servo motor drive design that produces uniform crimps using a compressed air source, operator-adjustable controls for height and feed precision, programmable functions for enhanced production control, and a pull-action feeding mechanism and is suitable for Spliceband widths spanning 2–6mm. It also offers a large range of tool sizes to support an almost unlimited range of applications, rapid-change tooling to minimize set-up time between application changeovers, and programmable production counters. Both machines operate with 110V or 230V and are available with optional accessories including a crimp force monitor, a guillotine cut-off assembly, and a horn base clincher. Autosplice tooling products are well suited for use in application within the telecom, industrial, consumer electronics, automotive, medical, and lighting markets.
Cinch Connectivity Solutions' new Johnson precision torque wrenches for 1.85mm, 2.4mm, 2.92mm, 3.5mm, and SMA stainless steel and brass connectors facilitate the proper installation and removal of RF connectors and components from RF devices and test equipment. The new wrenches support the precision tightening of components, which is critical to achieving desired performance specifications at millimeter wave frequencies; helps avoid over- or under-tightening, which can damage connectors and associated equipment; and helps extend connector lifetimes. Torque wrenches for stainless steel connectors are rated for eight inch-pounds of torque while those for brass connectors are rated for five inch-pounds of torque and both are rated to IEEE P287-2007.
Allied Electronics stocks TE Connectivity's CERTI-CRIMP premium portable hand tools, which are designed to crimp a broad array of TE terminals, contacts, and special wiring devices to exacting specifications and achieve consistent, high-quality terminations. The tools offer a potential service life of more than 50,000 cycles, depending on operator employment and maintenance practices, and are available in seven different styles — straight-action, direct-action, T-head, tetra-crimp, platform-die, heavy-head, and C-head straight-action — to address a range of applied products and preferred application methods. They are also available in three different levels — premium, commercial, and service — to meet various operator skill levels. The higher the tool grade, the less operator skill is required to meet the specified parameters of a crimp. Premium tools include the appropriate crimp die configuration and integral locating and straightening features to ensure that crimped terminals and contacts meet all applicable TEC application (114-) specifications. Most premium tools also include an adjustable insulation crimp height feature and the factory-set CERTI-CRIMP ratcheting feature, which prevents the ratchet from releasing until the wire crimp jaws bottom within 0.001", helps ensure consistent crimp repeatability, and eliminates partial crimps. Commercial die assemblies are designed to meet the wire height requirements of applicable TEC application (114-) specifications and permit the interchange of die assemblies and have a user-adjustable ratcheting feature to achieve the proper crimp height, requiring more dexterity than Premium tools. Service tools are generally stamped, single-thickness tools that are not intended to meet any specifications; as such, they require the highest level of user dexterity to achieve acceptable results. CERTI-CRIMP portable hand tools are manufacturing using the highest-quality materials and produced using a quality management system certified to ISO 9001, are repairable and calibratable (the latter of which is recommended every six months or 5,000 cycles), and are well suited for use in low production runs, prototype work, repair work, and other applications that require consistent, highly reliable terminations, including most military, UL, and CSA applications. In addition, many of the line's single- and dual-action crimping heads and die sets can be adapted for use with the 626 pneumatic tool system.
Schleuniger offers an extensive range of production tools ranging from semi-automatic benchtop machines and fully automatic processing lines to planning software and quality assurance products. Solutions include cut, strip, or crimp machines, combined cut and strip machines, tri-functional cut, strip, and terminate machines, quality assurance equipment, peripherals, wire twisting equipment, and wire harness assembly lines. Solutions showcased at the company's recent APEX Expo, Expo Manufactura, and WHMA Conference exhibitions include its MultiStrip 9480 Cut and Strip Machine with SmartDetect, an innovative, sensor-controlled quality monitoring option that ensures 100% quality with no nicks, cuts, or missing strands; its Mercury-4 laser wire stripping machine, which guarantees high-quality, nick-free stripping for wires and cables ranging in size from 50–6AWG and offers impressive precision and flexibility; and its UniStrip 2300 with SmartDetect. Schleuniger also showcased its latest-generation benchtop coaxial cable stripping machines, including its programmable, multi-step, rotary CoaxStrip 6580 and CoaxStrip 6380, which precisely strip coaxial, triaxial, and multi-conductor cable, as well as single-conductor wire, and achieve both a 20% increase in production output and lower operating costs. Additional benefits of the CoaxStip 6380 include very fast cycle-times, multiple steps with freely selectable stripping sequencing, cable diameter verification, cable-end detection, automated cable retraction for flexible cables, and an innovative stripping head that guarantees extreme precision and reliability. It also features Schleuniger's standardized S.ON user interface for simple programming, a sample programming library, and 1,000-program memory and is ideal for both low-volume, quick-changeover applications as well as high-volume production runs, providing the best possible flexibility and productivity for a wide variety of production needs.
PEI-Genesis stocks TE Connectivity's range of terminal insertion and extraction tools, which are designed to support efficient, high-quality operation and protect both terminals and connector housings from damage during rework and repair processes. The tools are designed for versatility and compatibility with the vast majority of connectors employed in wiring harnesses within the aerospace, defense, and marine markets. They also feature a comfortable plastic handle and retractable protective cover that helps protect both tools and operators. The tooling range is available as both standard and custom solutions and is equipped to execute precision tasks to the highest professional standards.
Molex offers a broad range of application tooling solutions to help customers meet industry standards and maintain connector manufacturers' product warranties. Categories include wire stripping and cutting tools, hand tools, press-fit tools, applicators and crimp modules, crimp presses, crimp-quality equipment, and other specialized tooling. Low-production-volume users can choose from a range of hand tools with snap-on modules that mount to a common pistol or bench-mounted holder and can easily be changed to accommodate various connector styles. These tools typically yield production rates up to approximately 180 terminations per hour, depending on the application. Medium-production-volume users can select from a variety of manual press bench tools designed to process cable or discrete wire to further increase productivity and yield production rates of up to 180 discrete wire or IDC terminations per hour. High-production-volume users can leverage Molex's range of industry-standard applicator tools designed to increase users' productivity and offer extensive compatibility with industry-standard wire processors. Tools in this category can achieve production rates up to 3,000 discrete wire terminations per hour. Molex can also quote special machines upon request with optional features that parallel its Phoenix/Eagle Series. In general, these machines differ by the manner in which connector termination and wire handling are accomplished and can also support daisy chain configurations and alternate connector orientations.
Materion Corporation's Alloy 25 high-strength copper beryllium (CuBe) alloy (UNS C17200) provides the highest strength of any CuBe alloy and exhibits considerably greater electrical and thermal conductivity than other high-strength copper alloys, which makes it an excellent material for the development of connectors and other electronic components employed in heavy-duty, harsh-environment applications. Additional advantages include high fatigue strength, high resistance to wear, corrosion, galling, and stress relaxation, an ultimate tensile strength that can exceed 200ksi, a hardness approaching HRC 45, and a minimum electrical conductivity of 22% per the International Annealed Copper Standard (IACS). Alloy 25 is available in strip, rod and bar, plate, tube, wire, and forging and extrusion form factors and is approved to an extensive array of ASTM International, SAE International, RWMA, European (EN), Japanese Industrial, and Military standards. Ideal applications extend across markets ranging from oil and gas to consumer electronics and include a variety of connector industry products, including burn-in and test socket contacts, coil springs and pins for burn-in and test socket contacts and probe pins, circular and coaxial connectors, test probes and compression contacts, computer processor socket contacts, and modular jack contacts.
Xtalic Corporation announced a new patented, nanostructured nickel-gold (Ni-Au) alloy for use in the manufacture of crucial electrical contacts required to maintain high conductivity, superior strength, and durability at elevated temperatures. The new nickel-gold alloy can achieve strength up to 2,000MPa, resistivity down to 12µΩ-cm, and more than 1,000MPa fatigue life at temperatures up to 400°C and is an ideal material for miniaturized, high-current, fine-pitch electrical contacts employed in semiconductor, automotive, and consumer electronics applications. The alloy uses a small amount of gold to control the nickel grain size, create a thermodynamically stable, super-saturated solid solution, and find the optimal balance of electrical and mechanical properties and can be custom tailored to meet specific challenges across a variety of other applications by leveraging the company's Dynamic Nanostructure Control and patented Rapid Alloy Design toolkits.
Technic's Techni Indium HS pure-indium plating process is designed to prevent the formation of harmful metallic whiskers during the selective plating of press-fit pin connectors. Extensive in-house and field-testing have shown the electrolyte to be very robust, with deposits that are exceptionally whisker resistant. The current density range of the process is extremely wide (50–250 ASF) with relatively low metal concentrations in the electrolyte and, unlike competitive processes, there is no need for an indium strike when plating over nickel, which serves to minimize cost.
Indium Corporation's TACFlux® 020B-RC is a halogen-free, no-clean ROL0 flux designed to solve uneven heating and inadequate flux activation in hand soldering PCB assembly and rework applications, as well as to avoid reliability concerns such as dendritic growth over time. It passes J-STD-004B SIR testing in the un-reflowed state, meets IEC 61249-2-21 test method EN14582 halogen-free requirements, provides outstanding wetting performance on difficult-to-solder metallizations, and can be removed using a commercially available flux cleaner.
application materials and tooling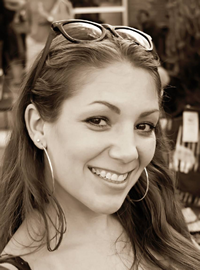 Latest posts by Christine Stieglitz
(see all)