The New iPhone 5s: Outsmarted by Other Smartphones?
The New iPhone 5s: Outsmarted by Other Smartphones?
Last week, Apple announced details of the iPhone 5s. With its new A7 chip, iPhone 5s is the first smartphone with 64-bit technology, providing faster performance when launching apps, editing photos, or playing graphic-intensive games. iPhone 5s features an all-new 8-megapixel iSight camera and introduces the Touch ID fingerprint sensor, which allows users to securely unlock the phone with the touch of a finger.
"iPhone 5s is the most forward-thinking smartphone in the world, delivering desktop-class architecture in the palm of your hand," said Philip Schiller, Apple's senior vice president of worldwide marketing. iPhone 5s comes in gold, silver, or space gray, and will be available September 20 at the suggested retail price of $199 for the 16GB model, $299 for the 32GB model, and $399 for the 64GB model.
Industry experts weren't surprised by the latest enhancements, news of which had been leaking all summer.
"I think the Apple announcement was a bit of a disappointment, because they didn't go with a larger screen," said John MacWilliams, principal of US Competitors LLC and a senior consultant and analyst with Bishop & Associates Inc. "A four-inch screen is no longer competitive with Samsung's Galaxy S, Note, and Mega, which have 1080P screens that range from five to nearly seven inches. Apparently, Apple is trying to keep it simple by not offering a lot of different phones, now going from one to two phones with the whizzbang-cased and lower-priced 5c and the sleek aluminum-cased 5s. There may also be a display issue where Apple can't yet get larger Retina screens; remember that Apple is not in the LCD display business and Samsung is."
Apple also introduced iPhone 5c, featuring an all-new design in five colors — blue, green, pink, yellow, and white. iPhone 5c is built on a foundation of familiar features like the 4-inch Retina display, superfast performance of the A6 chip, and the 8 megapixel iSight camera and comes with more LTE bands than any other smartphone in the world. It also provides a new FaceTime HD camera, and iOS 7, the most significant iOS update since the original iPhone. iPhone 5c will be available in the US on September 20 for a suggested retail price of $99 for the 16GB model and $199 for the 32GB model, and customers began pre-orders for the iPhone 5c on September 13.
The new iPhones will run iOS 7, available September 18 and the most significant iOS update since the original iPhone. iOS 7 has a completely redesigned user interface and hundreds of new features, including Control Center, Notification Center, improved multitasking, AirDrop, enhanced Siri, and more. Also, it introduces iTunes Radio, a free Internet radio service based on the music users listen to on iTunes. In addition, iOS 7 has been engineered with deep technical and design integration with both iPhone 5s and iPhone 5c.
"iOS 7 is completely redesigned with an entirely new user interface and more than 200 new features, so it's like getting a brand new device, but one that will still be instantly familiar to our users," said Craig Federighi, Apple's senior vice president of software engineering.
"iOS 7 is assumed at this point to be a substantial upgrade of the best OS in the industry," said MacWilliams. "So, you don't get the larger screen but you do get Apple's best display, now debatable in view of Samsung's improvements in size, brightness, resolution, and color accuracy; and Apple has the best OS. Its camera is just okay at 8 megapixels, takes good pictures and videos, and doesn't gum up your memory with huge files. But some will prefer the competitive Nokia 1020 Windows phone, which has a 41-megapixel camera. Camera enthusiasts will be attracted to that phone over all others."
According to MacWilliams, people who want to do serious work on their phones will be attracted to Samsung's "phablet"-sized designs that allow them to work on spreadsheets and draft and edit Microsoft Word documents and can be used in one-on-one sales presentations.
"The bottom line is this is a good-not-great upgrade from the iPhone 5, considering the fact that 4S and 5 can be upgraded to iOS 7, too," said MacWilliams. "The real news here is the announcement of several new competitive phones from Samsung, LG, Nokia, and others, and Microsoft's announcement that they are acquiring Nokia's mobile phone business to beef up their late Windows phone entry. Thus the plot thickens in the smartphone arena…"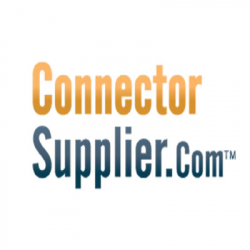 Latest posts by Connector Supplier
(see all)