Hirose DF62 Connectors Feature Advanced Lock Protection and Slim Profile
Hirose DF62 Connectors Feature Advanced Lock Protection and Slim Profile
Hirose has developed the new robust DF62 Series. These slim in-line connectors were designed to take full advantage of small/confined spaces and are virtually tangle-free. They come equipped with a locking structure that gives the user two lock completion indicators, a tactile click, and a visual check of the socket lock through the plug slit.
The DF62 Series utilizes its smooth contours and a multi-row pin layout that arranges its contacts in a grid pattern, reducing the diagonal diameter by 50%. There is no exposed metal on the connector which eliminates the possibility of short circuits between the connector and the inside of metal conduits. The small size and high durability of the DF62 Series connector makes it an ideal choice for servo amp, LED lighting, and portable medical device applications.
The DF62 Series in-line connectors feature box-shaped female contacts that work as a mating guide for male contacts, virtually eliminating contact buckling. A two-point crimp contact design delivers a reliable connection that is resistant to shock and vibration. The reinforced lances prevent deformation caused by cable pulling and increase the connection strength even within the small profile of the connector body. The lance strength of a properly secured connection is rated at 25N per pin.
"The DF62 Series in-line connectors do not sacrifice reliability or integrity for the sake of size," said Rick van Weezel, vice president of sales and marketing for Hirose Electric USA. "We developed this connector family for a variety of harsh operation and high-vibration applications, ranging from motion control and robotic arms to gaming equipment and portable medical devices."
The DF62 Series has a current rating of up to 3A, a voltage rating of 250 V
AC/DC and is halogen-free as defined by IEC61249-2-21.  Contact resistance for this series is a maximum of 1mA, and the durability guarantee is assured for up to 30 full insertion/withdrawal cycles.  Pin counts are available from 2- through 7-position versions, as well as a 13-position version.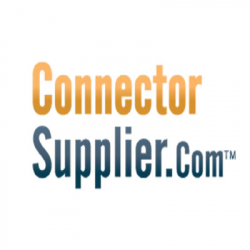 Latest posts by Connector Supplier
(see all)