FCI Introduces PwrBlade Series
FCI has developed a power distribution connector for medical equipment, such as automated medication dispensers.
The rugged PwrBlade Series connector's ability to handle both power and high-speed data signals delivers a unique, intelligent solution that enables advanced medication inventory management, patient monitoring, and medical record management. The integration of PwrBlade power distribution connectors within crucial operations of the automated medical dispensers help eliminate the issue of human error in the distribution of medicine to patients.
The PwrBlade Series connector incorporates a modular design that enables easy upgrades to medical equipment. The robust PwrBlade Series contact system is designed to handle the high force required for plugging and unplugging into a chassis. Featuring molded guideposts on the header to properly engage with receptacles, the PwrBlade Series provides alignment during blind mating to eliminate damage to the contacts and connector components.
The PwrBlade Series connector also simplifies medical equipment designs by satisfying both power and data requirements in one connector, reducing the number of connectors required in the design. The various connector mating options of the PwrBlade Series power distribution connector make it an ideal choice for medical equipment manufacturers that need vertical and/or coplanar mating options within a single design.
Available in a wide variety of configurations with either solder or press-fit board termination, the power distribution connectors feature up to 20 power contacts with zero to 148 signal contacts, and provide three levels of sequencing of power and signals.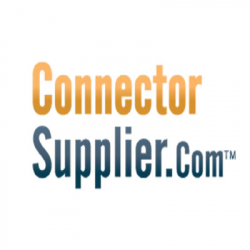 Latest posts by Connector Supplier
(see all)