FUJITSU TEN Gets Connected with Telenor Connexion
FUJITSU TEN Gets Connected with Telenor Connexion
Japanese supplier FUJITSU TEN has chosen Telenor Connexion to provide a connected service solution for its Remote Engine Start telematics service, an aftermarket product for overseas markets.
In the automotive industry, the connected car is expected to be a major development. In response to such changes, FUJITSU TEN is focused on providing technologies that encompass the ITS support for driving safety, advanced car telematics systems, and development of more efficient commercial vehicles.
Telenor Connexion provides an end-to-end connectivity solution as part of FUJITSU Group's FENICS II M2M Service from FUJITSU TEN's on-board ECU telematics unit to the FUJITSU Group Data Center, allowing car owners to remotely start the engine and check the status of a car with a smartphone, among other services.
"FUJITSU TEN is playing a key role in developing the intelligent cars of the future. We are very pleased to contribute to the development of vehicles that keep drivers constantly connected to the world around them through a two-way, seamless exchange of information," said Per Simonsen, CEO at Telenor Connexion.
"The collaboration with FUJITSU TEN underscores Telenor Connexion's position as the leading enabler of connected services and further strengthens our position in the vehicle market."
FUJITSU TEN's partnership with Telenor Connexion is a direct result of a continued focus on reliable and secure connectivity solutions.
"Telenor Connexion provides an innovative and scalable connectivity solution which will be an integral part of the deployment of our products in the automotive markets," said Yoshinari Shiraishi, executive chief engineer at FUJITSU TEN.
Visit Telenor Connexion online.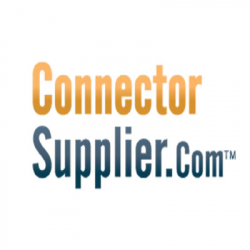 Latest posts by Connector Supplier
(see all)