API Technologies to Showcase High-Reliability Power Electronics at APEC 2013
API Technologies to Showcase High-Reliability Power Electronics at APEC 2013
API Technologies Corp. will showcase its diverse range of products suitable for higher-power applications during the 2013 Annual Applied Power Electronics Conference & Expo (APEC). Discussions and live demonstrations will take place at the API Technologies Booth #91, featuring its Spectrum Control line of EMI power filters, interconnects, film capacitors, switch mode power supply capacitors, magnetics, and the latest in current-limiting NTC thermistors. API's GaN broadband power amplifiers and power distribution products will also be on display. APEC takes place March 17-21 in Long Beach, Calif.
"Our strong heritage in developing standard and custom-engineered power solutions to meet a broad range of high-reliability applications is evident in every solution we provide. When customers seek an innovative power solution to lower costs and reduce time to market, API Technologies offers the feature-rich product portfolio to meet today's–and tomorrow's–power demands," said Jason Russolese, director of global sales and marketing, electromagnetic integrated solutions and sensor products, API Technologies.
The key product/solution areas that API will focus on at APEC include EMI signal/power/interconnect solutions. API Technologies offers the unique ability to understand and address AC and DC power issues ranging from EMC compliance to transient suppression, low voltage cut-off, circuit breakers, redundant power configurations, power distribution, and remote power system access. As the leader in signal line filtering and filtered and custom interconnects, API has the largest offering of MIL-STD QPL 15733 signal line filters, as well as an extensive interconnect portfolio ranging from filtered D-subs to high performing filtered and non-filtered custom military circular connectors. EMI power filter solutions can be tailored to meet any application's design, logistic, or budgetary requirements.
Visit API Technologies online.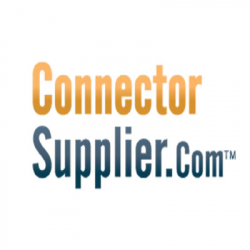 Latest posts by Connector Supplier
(see all)