IPC Crowns Winner of Hand-Soldering World Championship
The first IPC World Championship hand-soldering competition at IPC APEX EXPO, on February 21, delivered on its international emphasis, with participants from around the globe. Nine contestants, including victors from IPC hand-soldering competitions in India, China, and the United States, were challenged with building a functional electronics assembly within a one-hour time limit. The assemblies were judged in accordance with IPC-A-610E Class 3 criteria, production speed, and overall electrical functionality.
The long trip from China was worthwhile for Fu Chunyan of Beijing Railway Signal Co. Ltd. who won first place. She won a $1,000 cash prize, a new Metcal soldering station, a Mantis inspection system, and a Sovella ESD footrest. Second place went to Viengkeo (Gail) Sourivongs of Connecticut-based Imperial Electronic Assembly. The third-place prize went to Wang He of China's Changchun Institute of Optics.
In the IPC APEX EXPO Hand-Soldering Competition that preceded the world championship, first place, $500 and a Sovella ESD footrest went to Katie Chanla from Imperial Electronic Assembly. Second place and $250 was won by Laurie Stilwell, also from Imperial Electronic Assembly, while Penny Mendez took third place and a $100 cash prize. Sponsors for the event included Metcal, Alpha, EPTAC, and PACE and included the support of Vision Engineering and Sovella Treston.
"Spectators got a first-hand look at the talent, workmanship, quality, and speed of the contestants who put on quite a "heated" show," said Kris Roberson, IPC's manager of assembly technology and coordinator of the competitions. "The competitions were a great success and we hope to continue with these highly popular events for many years.
Hand soldering competitions are planned for Malaysia, Korea, and Thailand in the coming months.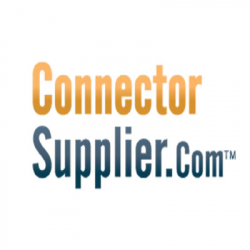 Latest posts by Connector Supplier
(see all)