Avnet Recognized for the Fifth Consecutive Year in Fortune's "World's Most Admired Companies"
Avnet Recognized for the Fifth Consecutive Year in Fortune's "World's Most Admired Companies"
Avnet was recognized on Fortune magazine's 2013 "World's Most Admired Companies" list. Avnet placed first for the fifth year in a row in the Wholesalers: Electronics and Office Equipment category. Fortune continues to acknowledge Avnet as a leader in people management, social responsibility, quality of management, and quality of products/services.
"We are honored to be number one in this category for the fifth year in a row," said Rick Hamada, chief executive officer of Avnet. "Avnet's ranking on Fortune's list of World's Most Admired Companies is very exciting and noteworthy recognition for our team, which consistently focuses on accelerating the success of our partners. Our top position on this prestigious list helps reinforce the culture and values we respect, as well as the key strategies we are committed to in driving Avnet's long-term value creation."
Fortune's rankings, described as the "definitive report card on corporate reputations," are based on a survey of executives, directors, and analysts who are asked to rate companies in their own industries on specific criteria from investment value to social responsibility. Only the best are listed; a company's score must rank in the top half of its industry survey to be on the "most admired" list.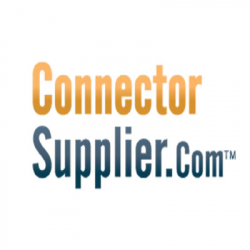 Latest posts by Connector Supplier
(see all)