Ceragon Receives First Orders for FibeAir IP-20C from PEG Bandwidth
Ceragon Receives First Orders for FibeAir IP-20C from PEG Bandwidth
Ceragon Networks Ltd. has received initial orders from PEG Bandwidth for the FibeAir IP20-C, Ceragon's new generation of multi-core, packet radio solutions. PEG Bandwidth, a leading provider of customized cell site backhaul networks for wireless carriers, selected Ceragon's FibeAir IP-20C to complement its extensive, 12-state fiber network because of its ability to deliver unmatched capacity throughout the backhaul network at a low total cost of ownership (TCO). The deployment will include dozens of FibeAir IP-20C links throughout the United States.
"The capacity needs of the US marketplace are changing as 4G/LTE usage increases," said Christopher Pickard, CTO, of PEG Bandwidth. "Ceragon's FibeAir IP-20C enables us to offer our customers a broad network of seamlessly integrated, high-capacity backhaul solutions which can suit the growing needs of our carrier customers, and help us to retain our competitive edge."
"Receiving these first orders for FibeAir IP-20C just weeks after its launch is testament to the game-changing nature of the product," said Ira Palti, president and CEO of Ceragon Networks. "In addition, having the orders come from a company as successful and focused on innovation as PEG Bandwidth speaks even further to how the FibeAir IP-20C can transform the backhaul and fronthaul process. We believe that the FibeAir IP-20C, together with our upcoming range of next-generation solutions, will enable us to extend our market share and assert our clear technological advantage over our competitors."
"We are delighted that PEG is Ceragon's first customer to deploy our new FibeAir IP-20C and are confident that this is a good indicator of the excellent fit that this product will have in the North American market," said Charles (Chuck) Meyo, president of Ceragon North America.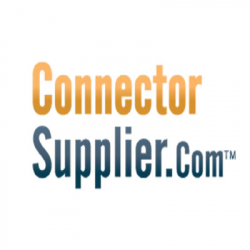 Latest posts by Connector Supplier
(see all)