APP Solar SPEC Pak Now Certified to BS EN 50521 Standard
APP Solar SPEC Pak Now Certified to BS EN 50521 Standard
Anderson Power Products announced that the environmentally sealed Solar SPEC Pak connector is now certified ETL-EU to the European standard BS EN 50521 for connectors used in photovoltaic systems.
The Solar SPEC Pak was the first multipole connector to achieve UL approval under UL6703A for North American applications. APP has now earned certification to European standard BS EN 50521 by passing all harsh mechanical, environmental, and thermal tests.
Under BS EN 50521, the Solar SPEC Pak is certified to 20 amps at 600 volts and is IP67-sealed in the mated condition, or when used with sealing covers. The housing is IP20 touch-safe in the unmated condition per EN 60529 when used with Fingerproof Powerpole housings.
The core Powerpole technology within the Solar SPEC Pak shell is proven, reliable, and cost-effective. The Solar SPEC Pak will hold up to four Powerpole power contacts, 16 signal contacts, or a combination of both. Ground contacts are first mate/last break in accordance with NEC 2008 and can occupy any of the connector's four positions.
Contact housings are available in a wide array of colors, offering color-coding options and design flexibility. The combination of housings, power, ground and signal, which can be installed in a user-determined configuration, provide thousands of design options for the most demanding applications.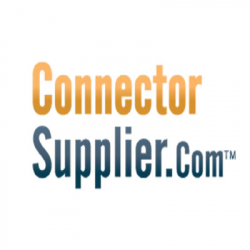 Latest posts by Connector Supplier
(see all)