IPC Conflict Minerals Seminar Now Available
To help industry professionals navigate conflict minerals compliance, IPC — Association Connecting Electronics Industries is offering the proceedings from its fall seminars, featuring multimedia presentations about the US Securities and Exchange Commission (SEC) regulation and its impact on the electronics manufacturing supply chain industry. IPC's Conflict Minerals Critical Issues Seminar Proceedings offers the best of two seminars hosted by IPC in late 2012.
The proceedings provide necessary information on understanding regulatory requirements, customer requirements, and emerging industry practices. For companies seeking guidance on ensuring compliance with the new regulation, the proceedings DVD includes audio and slide presentations on a variety of topics ranging from traceability to conflict-free smelter programs to SEC auditing requirements.
Industry experts David Engvall, Covington & Burling LLP; Lee Wilmot, TTM Technologies; Andrew Cooper, ITRI; John Plyler, Research in Motion, Ltd.; and Lawrence Heim, Elm Consulting Group; provided insights into the impact of the SEC conflict materials rules and addressed some of the most frequently asked questions about the regulation.
"IPC's conflict minerals seminars contributed significantly to the understanding of those in the electronics industry who are concerned with how this regulation affects their companies and their customers, and those who need to understand the complexities of compliance," said Stephanie Castorina, IPC manager of environmental programs and a presenter at the seminar. "By making these proceedings available, IPC is giving those who could not attend the seminars the opportunity to benefit from the knowledge shared by industry experts and those in the trenches who are developing or have developed compliance plans for their companies."
Representatives from Hewlett-Packard, Brady Corp., Freescale Semiconductor, Motorola Solutions, AMD and KEMET Electronics shared details of their respective companies' efforts and plans to ensure their products are DRC conflict-free and comply with the SEC conflict minerals regulation.
IPC's Conflict Minerals Critical Issues Seminar Proceedings is available for $100 to IPC members; $150 industry rate. Running time for the complete proceedings is 2 hours and 45 minutes.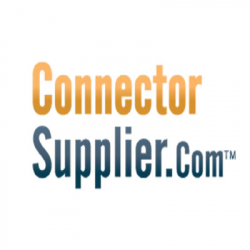 Latest posts by Connector Supplier
(see all)