Yamaichi Electronics CFP2 Connector
Yamaichi Electronics CFP2 Connector
Yamaichi's new CPF2 connector (series CA009) with 100 Gb/s high-speed data transmission is the first connector that meets the latest MSA requirements. The pitch was reduced from 0.8mm to 0.6mm while still achieving the data transmission rate of 100 Gb/s.
Signals are transmitted through an 80-pin host connector that is available in an SMD version. Four 25 Gb/s channels are available to transmit at 100 Gb/s.
Additionally, the host connector is EMI-protected by the connector cover, which is also available in a twin design. The backdrop for the twin design is the complete CFP2 set consisting of the host connector, plug connector, connector cover, cage, and heat sink. In all, the new CFP2 measures 85mm in width and can handle two 42mm modules at a time. This means that the CFP2 connector set can replace a CFP connector at twice the transmission capacity, corresponding to 200 Gb/s transmission capacity.
The contacts for the cage, equipped with press-fit technology, are a new design that eliminates the time-consuming screwing of the connector onto the PCB. The 33 press-fit pins on the cage provide more than 800N of strength.
The complete CFP2 connector and its associated components correspond to the connector set standardized in the Multi Source Agreement (MSA).
Visit Yamaichi Electronics online.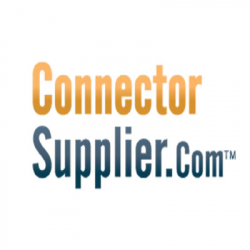 Latest posts by Connector Supplier
(see all)