2013 Connector Industry Wrap-Up
Bishop's 2013 Connector Industry Wrap-Up
Industry sales are up +2.2% through October 2013 (10 months). Sales improved modestly in each quarter, increasing +1.2%, +1.8%, and +3.6%, respectively.
We project full-year 2013 growth of +2.7% to a value of $48,889 million. This requires that the industry achieve +4.2% growth in 4Q13 to $12,471 year over year. There are signs that the fourth quarter will achieve higher growth than the previous three quarters. Specifically, October orders were up +7.2%, which is the best the industry has recorded in more than a year. Sales performance by region is noted in the following table. Japan's sales are poor, declining -15.8%. China's growth has been lethargic, growing only +2.5% through the first three quarters. Sales demand is improving in China, however, and we believe the region will have a very good 4Q13. Japan's rate of declining sales is improving but growth is still not happening.
Our full-year 2013 forecast anticipates modest growth in all regions, with the exception of Japan.
The 3Q13 sales growth, along with October results, is encouraging and suggests that connector demand is strengthening. Fourth quarter sales should continue the upward trend. The following are observations supporting fourth quarter growth:
Europe's performance continues to improve, as does its economy. Spain had growth in the third quarter for the first time in two years, an indication that more of Southern Europe may be pulling out of recession. Its connector industry growth will exceed our July forecast for the full year.
Projections from TE Connectivity, Amphenol, and Molex are for low single-digit growth in Q4. Only modest YOY industry growth is needed to attain our forecast of +2.7% sales growth for the full year 2013.
China's economy expanded in the third quarter and its connector industry performance is improving.
North America will lose some economic growth from the late 2013 government shutdown, but it will not significantly impact connector industry growth.
The fourth quarter is historically the best quarter of the year.
October 2013 orders were up 7.2%, and the book-to-bill ratio was 1.01. This provides a good backlog of orders for November and December shipments.
2014 Forecast
We believe 2014 will achieve sales growth of +6.7% year-over-year and, at long last, break through the $50 billion sales barrier. We forecast world connector sales of $52,170 million. The following tables show our 2014 forecast by region and market sector.
No part of this article may be used without the permission of Bishop & Associates Inc.
If you would like to receive additional news about the connector industry, register here. You may also contact us at [email protected] or by calling 630.443.2702.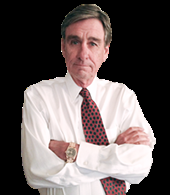 Latest posts by Ron Bishop
(see all)