Transportation Product Roundup
Check out this week's transportation product roundup for information about some of the newest and most impactful transportation solutions available in the connector and cabling industry.
Transportation Products
Murrelektronik recently released the new xtreme DB distribution blocks. Currently available in five configurations, the series delivers three times the current capacity of comparably sized blocks, in addition to more I/O ports and improved performance. Made to enable design efficiencies that will help transform the way control systems are developed for heavy-duty and commercial vehicles — including: agricultural, railway, and construction equipment, fire and rescue trucks, road and utility maintenance machinery, and garbage collection and other mission-specific vehicles — the series features eight I/O ports designed for Deutsch connectors, which enable stronger, more reliable power distribution, and 16 configurable outputs. Capable of doing the work of multiple ordinary blocks using M12 connectors, the series can reduce the number of required blocks in a system, reduce harness size, and enable shorter cable runs and improved serviceability, and utilizes the J1939 standard communications network to share control and diagnostic information between electronic control units.
Amphenol FCI's BergStik® 2.54mm unshrouded headers provide economical board-to-board, wire-to-board, and cable-to-board interconnect solutions for a wide range of electronic equipment and devices, including I/O modules and programmable logic controllers (PLC) employed throughout the transportation industry. Available in SMT, through-hole, press-fit, stacking, and PIP versions with one or two rows, straight or right angles, and 2 – 72 positions, the series features a unique breakaway design that allows each connector to be broken to length to suit individual application styles and is suitable for wire wrapping. Made of high-temperature thermoplastic material with 0.25µm plating, the series is also reflow compatible, and rated for 3A per contact and 100 mating cycles.
Hirose's FX23 Series board-to-board hybrid power and signal connectors combine high-speed transmission capabilities up to 8Gbps with a highly reliable floating contact mechanism to simplify assembly in applications including automotive navigation and audio systems and industrial machinery, amongst others. Featuring a 0.5mm pitch, a specialized contact structure that places a ground contact between adjacent differential pairs to reduce crosstalk and achieve superior impedance matching, even with short rise times, and a floating, self-centering design that absorbs alignment errors up to ±0.6mm in X and Y directions, FX23 Series connectors eliminate mechanical stress at the SMT leads, reduce assembly time and costs, and enhance ease of use, especially when mating multiple connectors on the same PCB. Available in right angle and parallel versions with 20 – 120 positions, the hybrid series also features two built-in power contacts rated for 3A per pin on either side of the connector housing and a single metal post for mounting to the top and bottom sides of a PCB.
BTC Electronics offers more than 70 series of coaxial RF connectors designed to deliver unparalleled, repetitive, and uninterrupted service in commercial and consumer transportation applications, including: radar, navigation, and ship-to-shore communication, on-board Wi-Fi, the distributed antenna technology utilized on massive cruise ships, and leisure craft GPS. Series are available with frequencies to 65GHz and beyond.
Mouser carries a variety of rugged, sealed connectors for transportation applications, including the MX150™ Series automotive connectors from Molex. Based on a 1.5mm (0.06″) ISO blade-type terminal system, this rugged, environmentally sealed connector system supports low-level signal and power applications up to 22A for on-engine automotive to off-road construction equipment applications.
AVX's STRIPT™ connectors offer a broad range of UL-certified single contact solutions designed to deliver the same performance as complete connector solutions without the additional space required by and assembly costs associated with a plastic insulator, effectively bridging the gap between hand-soldering and one-and two-piece connectors solutions. Based on unique board-to-board and wire-to-board single contact designs pioneered by AVX, and constructed with premium base contact materials, STRIPT connectors allow engineers to meet stringent cost, performance, and robustness specifications in a wide variety of harsh transportation, commercial, industrial, medical, and SSL applications.
Designed to connect traction conversion and AC motor systems in urban rail vehicle (e.g., subway) and high-speed electrical multiple unit (EMU) rail transit applications, JONHON's new TJD Series motor connectors deliver high-reliability electrical and mechanical performance, meet strict safety and stability requirements, are rated IP67, and can withstand both strong shock and vibration per IEC61373, Category 1, Class B and consistent extended use of 12+ hours per day. Featuring double-layer torsional spring sockets, shielded grounded springs, and front grounding pins to ensure electrical continuity of the plug and socket, the series also exhibits low contact resistance, enables improved maintenance and disassembly procedures, is currently available in 250A and 400A models.

Recently posted:
[related_posts limit="10″]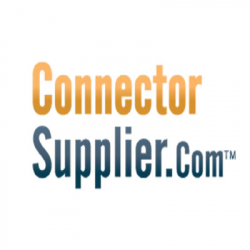 Latest posts by Connector Supplier
(see all)