TE 369 Series Certified for Boeing Aircraft
TE 369 Series Certified for Boeing Aircraft
TE Connectivity (TE) announced its new DEUTSCH 369 series connectors have received qualification from Boeing, under new standards BACC65CP and BACC65CR, and can be used for cabin lighting on Boeing aircraft as soon as 2014.
TE's DEUTSCH 369 series connectors provide a range of high-reliability, lightweight, compact, and cost-efficient connectors suited to harsh aerospace environments. This series is particularly suited to civil aerospace cabin systems and is now available via global distribution. The connectors have been designed to meet today's tightening industry regulations and Electrical Wiring Interconnect Systems (EWIS) best practices, and the series is one of the most versatile and complete connector offerings on the market today.
"Safety, reliability, and performance are of paramount importance to our customers," said Gary Bannister, marketing manager, TE Connectivity, Global Aerospace, Defense & Marine. "Our new 369 series connectors deliver a set of unique characteristics that make this product particularly ideal for the latest commercial aerospace cabin systems applications. We're excited to help meet Boeing's cabin lighting needs and look forward to our growing partnership."
Improved installation features include:
Color-coding for quick ID and install
Positive button latching/audible click
Simple cable-tie mounting with latch-defeat mechanism
Features for harsh environments include:
PEI/PEEK harsh environment shell materials
EN2591-317 aerospace fluids resistance
Smoke and toxicity standards rating that meets IAW FAR25 853 and ABD0031
Space-saving rectangle form factor includes:
MIL-style "cork-in-bottle" sealing profile (IP67 rating)
Mating durability (500 matings)
Fully scoop-proof interface, suitable for blind mating
Removable back-fitting accessory to help reduce wire strain
The 369 series is designed for applications where fewer contacts are needed in each connector and shielding is unnecessary. The extremely lightweight and compact connectors come in three standard contact layouts: three-, six-, and nine-way configurations.
Installation and maintenance of cabling is simple, quick, and reliable with a range of individually color-coded keying options. Each mated half of the connector can be configured with either male or female contacts, doubling the keying configurations available and electrically protecting contacts on the powered side of a system.
Aerospace standard AS39029 crimp contacts can be easily extracted and inserted from the rear of the connector with standard tooling. The 369 series connector is particularly suitable for blind-mating or low visibility conditions, with the scoop-proof interface to help prevent damage to contacts.
The connectors are fully sealed for use in areas with high levels of moisture and are manufactured from high-performance composite materials, which are designed to help meet the low smoke, toxicity, and flammability requirements of the aerospace industry.
The 369 series connectors are suitable for various aerospace applications within the cabin, such as cabin lighting, oxygen mask systems, galley systems, and seat actuation systems. The connectors also provide a solution for UAV lighting systems and helicopter control panels.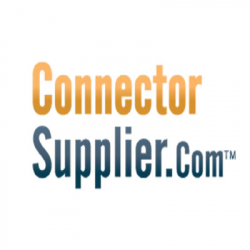 Latest posts by Connector Supplier
(see all)