State-of-the-Art Connectors for In-flight Services
Whether it's ordering a hot snack or using a personal inflight entertainment system, unique connector designs make it possible.
The next generation of aircraft cabin connectors are designed for quick-change/latching, blind-mate, modular application needs, with gasket sealing and multiple contact arrangements ranging from 20 size-22 power contacts to one size-8 power contact. Options include color coding, short versus full-size receptacles, and various backshells to support cable egress. Connectors are covered by ARINC 809, Boeing BACC65, and AirBus EN4165 specifications.
Transmit Signals Without Interference 
Today's cabin management systems (CMS) and in-flight entertainment systems (IFE) demand higher-performance connectors and cables to support high-speed and high-definition, multimedia, and other transmissions involving Ethernet 100 Base-T, Gigabit Ethernet, Fibre Channel X3T11, IEEE 802.3Z/IEEE 1394B FireWire, and other databus requirements. These assemblies need to minimize overall weight, be cost-effective, be easily maintained, and withstand the environmental conditions of in-flight and ground operations while complying with applicable airworthiness requirements. With all the RF signals "flying" around, designs must ensure performance expected by paying passengers (IFE, internet, etc.). One of the most effective ways to ensure transmission is to use Quadrax contact assemblies in either standard (e.g., MIL-DTL-38999 or ARINC 600) or application-specific housings.
Quadrax contacts consist of an outer contact with four inner contacts spaced to form two 100- or 150-ohm controlled-impedance differential pair, with typical performance capabilities of 3GHz bandwidth and data rates greater than 2Gb/s. Additional testing may be in accordance with EIA-364 (Electrical Connector/Socket Test Procedures Including Environmental Classifications) and IEEE SFF-8410 (HSS Copper Testing and Performance Requirements) which includes eye patterns. Basically, one Quadrax contact is equivalent to two twinax contacts with a smaller profile and lighter weight, plus it fulfills requirements of Category 6 per ISO/IEC 11801.
Even greater space and weight savings is offered by the new Octax connectors by Carlisle Technologies, which can deliver data transfer speeds of 10Gb/s or higher. Essentially, they double the contact/line density of Quadrax assemblies. D38999 Series III-type Octax connectors weigh approximately 40% less than Quadrax assemblies with the same number of lines. They are compliant with TIA/EIA and ISO CAT 6A or CAT 7 test standards. Octax connectors utilize innovative inserts to isolate each twisted pair and contacts. Shielding and twisting are maintained extremely close to the contacts to minimize characteristic impedance mismatch. Each insert serves as an isolated cell to help eliminate near-end cross talk.
Eliminate RF Leakage
While there are schemes, such as building metal ground planes into connectors, that definitely are effective shields, they are expensive and usually have long lead times. A quick-response approach offered by Quell Corporation – its EESeal EMI Filter Seal that fits directly over the male connector pins with many successful airborne applications – fits in between plug and receptacle to enable compressive environmental sealing when mated. In the instance of unsealed connectors, such as MIL-DTL-24308 D-Subs, an air gap often remains when connectors are latched or tightened (e.g., using jackscrew and jack post) together. The EESeal is easily installed into this space and in addition to providing RF shielding, it also serves as as an interfacial environmental seal.
Unique connector solutions for commercial aircraft contribute to passenger and crew comforts from food service to on-board communications.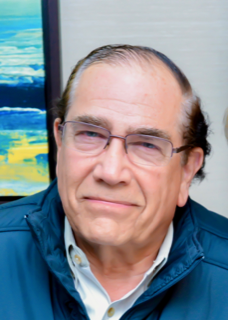 Latest posts by David Shaff
(see all)