Push-Pull Connector Products
This week's product roundup highlights some of the most rugged, reliable, and versatile push-pull connector products currently available on the market.
Push-Pull Connector Products
ITT Cannon
's PL Series plastic-latching push-pull connectors deliver versatile, reliable, and cost-effective solutions ideal for disposable and reusable medical applications, including: dental and electrosurgery tools, ECG devices, catheters, sensors, respirators, and defibrillators, in addition to industrial applications including control systems and test and measurement equipment. Available in two- to 14-way variants with six keying options, seven color codings, integrated cable assemblies, and durability ratings in excess of 2,000 mating cycles, the miniature, lightweight connectors are made of medical-grade materials, feature an easy-grip design and innovative self-latching mechanism that enables quick and easy mating and unmating, are compatible with gas and steam sterilization, and accommodate cable diameters 2.7–6.5mm.
LEMO
's REDEL SP Series self-latching, circular, plastic connectors feature an ergonomic outer shell made of proprietary, FDA-approved sulfone PPSU materials that exhibit high resistance to chemical exposure and extensive sterilization cycles, a patented push-pull system with a recessed latch sleeve that delivers enhanced shock resistance, and rectangular inserts that provide a large area for high contact density. Ideal for medical, automotive, and test and measurement equipment, the scoop-proof series is rated IP50, enables blind mating, accommodates cable diameters spanning 2.5–7.55mm, and is available in eight shell styles with seven color-coding options, several keying options, and 4–22 contacts in solder, crimp, and print configurations. Operating temperatures for the series extend from -50°C to 170°C.
Samtec
's AccliMate™ miniature push-pull connector system for high-density, harsh-environment applications is constructed of lightweight plastic, has a small, round form factor designed to achieve increased panel density, and is sealed to IP67. Available in cable-to-cable and cable-to-panel solutions with 12 positions and two standard lengths of 28AWG cable (0.24m and 0.5m), the series is intermateable with Hirose's HR30 Series, features mating indicators and multiple polarizing keys to aid in correct alignment and engagement, enables secure locking and quick disconnection, and is offered as a complete assembly or components in a field termination kit.
Mouser Electronics
offers the MediSpec™ medical plastic circular (MPC) interconnect system from Molex. The series features lightweight, medical-grade plastic housings compatible with autoclave, ethylene oxide (EtO), gamma, and chemical sterilization processes; standard male plugs and panel-mount female receptacles; simple push-pull engagement with an optional locking sleeve; and reliable stamped-and-formed electrical contacts rated for 10,000 mating cycles. Available in eight-contact D1 and 17-contact D2 versions with IP50 or IP64 protection, ideal applications include: disposable sensors and catheters; surgical instrumentation, electrophysiology, patient monitoring, imaging, and dental equipment; and instrumentation, avionics, test and measurement, data acquisition, and entertainment equipment.
BTC Electronics
offers the Glenair Series 824 Mighty Mouse locking push-pull connectors, which mate and lock with the straight push of a revolutionary, low-profile locking coupling mechanism designed to withstand 50lbs (223N) of pull-force and unmate with the simple pull of the release ring. The series is ideal for sensor, charger, vision system, and weaponry applications in which accidental connector disengagement is not an option, and is supplied with separately packaged crimp, snap-in, or rear-release contacts. The series is also compatible with standard Mighty Mouse tools and accessories.
Thomas & Betts'
Quick-Connect™ liquid-tight flexible metal conduit fittings protect electrical systems from liquid ingress, corrosion, and extreme temperatures; feature an innovative push-in design that reduces installation from six to two easy steps; and reduce the likelihood of components being dropped, lost, or damaged during installation. Ideal for use in food and beverage processing, wastewater treatment, panel building, chemical processing, railroad, industrial maintenance, repair and operation, and manufacturing applications, the series' captive sealing rings are available in sizes spanning 3/8" to 1" and in straight, 45°, and 90° configurations.
Recently posted:
[related_posts limit="10″]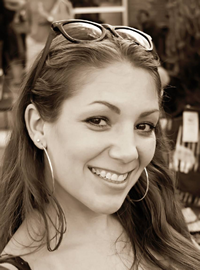 Latest posts by Christine Stieglitz
(see all)