Problem Solved: Small-Diameter Cable Technology
To increase the capacity of their networks, service providers are deploying more and more fiber. While that keeps pace with the demand for bandwidth, it creates another set of problems. TE Connectivity's solution is small-diameter cable technology.
The following white paper excerpt was provided by TE Connectivity.
Business and residential subscribers all over the world view bandwidth in the same way that many of them view money–you can never have too much. As every service provider knows, the subscriber appetite for bandwidth is getting bigger every day, with no let-up in sight. The soaring popularity of mobile applications, along with both fixed and mobile multimedia content and the ongoing enterprise shift to cloud computing and data warehousing, are generating enormous amounts of network traffic.
To increase the capacity of their networks, service providers are deploying more and more fiber. However, while that strategy enables them to keep pace with the demand for bandwidth, it creates another set of problems. As service providers continue to add fiber, their vertical and horizontal fiber routing systems are filling up rapidly. That cabling congestion makes it very difficult for technicians to gain access to existing circuits and to install new ones, a situation which poses a growing risk to network reliability.
Given the limited physical space in their central offices, headends, data centers, and other areas of the network, service providers need a way to slow the rate of cable pile-up and thereby ease congestion in their fiber management systems.
Responding to this challenge, TE Connectivity (TE) has developed a microcable patchcord solution. Measuring 1.2mm in diameter, this cable requires half the physical space needed for small form factor 1.6mm patchcords, one-third of the space needed for commonly-used 2.0mm patchcords, and is up to three times the strength of these larger diameter cables.
Making All Those Cables Fit
With its almost limitless capacity, fiber optic technology clearly is the service provider's solution of choice for satisfying much of the surging demand for bandwidth and ever-faster transmission speeds. Yet as service providers around the globe push more fiber into their networks, many already are experiencing cabling congestion and slack storage headaches.
These challenges give rise to worries about how to gain access to existing circuits and install new ones without damaging neighboring fibers and disrupting service to customers. The amount of cabling already is straining the capacity of their vertical and horizontal fiber-management systems, but service providers obviously must continue to install still more fiber.
Smaller-Diameter Cable
To help service providers tackle the cabling congestion problem, TE developed a thinner cable. Rather than reducing the number of aramid yarns in an effort to shrink the thickness of existing 1.6 and 2.0mm cables, TE specifically designed the new patchcord to be smaller in diameter, using a proprietary method to bond the jacket to the cable strength members. The 1.2mm patchcord offers a 65% space savings over 2.0mm patchcords.
The Added Benefit of Improved Performance
Featuring a look and feel different from that of standard fiber cable, the 1.2mm cable assembly not only alleviates the cable-congestion problem but it also offers better performance over 1.6mm or 2.0mm cables. The OFNP, plenum-rated cable operates in extreme temperatures -20 to +70° C (-4 to 157° F) and is designed to be much more robust than its cable assembly predecessors.
Consider the following: With standard cables, the aramid yarn and jacket are not typically bonded. When the cable is handled by an installer, typically, the pull forces get applied directly to the cable jacket. As cable designs move toward smaller and smaller form factors, the jacket material becomes thinner – making it more susceptible to damage or breaks. TE addressed this problem with the new 1.2mm fiber cable.
Leveraging a cable strengthening technology, the 1.2mm cable allows pulling forces to be distributed more evenly to its strength members and cable jacket. Traditional larger cables only meet the "small form factor" tensile requirement of nine pounds in industry standards such as Telcordia GR-409. TE's 1.2mm cable is rated at 30 pounds, which is three times stronger. The result is a more robust fiber cable, less susceptible to breaks and damage, and more wire-like in its handling capabilities.
Further, because the 1.2mm patchcord uses reduced bend radius fiber (RBRF), technicians can route the cable more easily into electronic equipment bays which typically provide few, if any, cable management features. Technicians will also have an easier time splicing the 1.2mm patchcord in the field, as a simple pair of wire strippers or scissors is sufficient for stripping and
accessing the fiber for splicing. TE designed the 1.2mm fiber optic cable assembly from the ground up to meet or exceed Telcordia GR-409 Issue 2 requirements for both interconnect and small form factor cables, as well as GR-326 CORE mechanical and performance requirements for the assembly or connector.
The 1.2mm patchcord is designed to meet the intermateability requirements of TIA-604-3-B and IEC 61754-4 for SC connectors, as well as TIA-604-10-B and IEC 61754-20 for LC connectors. In addition, the 1.2mm is designed to meet the performance requirements of IEC 61753-1 and TIA-568-C.3 and the cable specifications of IEC 11801.
Extend the Life of Existing Cable Management Systems
The 1.2mm cable also enables service providers in many instances to leverage their existing investments in cable management systems. For example, if overhead raceways now are at 60% capacity and line-ups are at 20% capacity, service providers can extend the life of these systems by adopting the smaller-diameter cable now.
As a result, by capping their investments in 1.6 and 2.0mm cabling, service providers can delay having to invest in additional vertical and overhead systems while continuing to deploy more fiber in the network.
Over the long term, the 1.2mm cable also has the potential to deliver yet another space-saving benefit to service providers: Vendors such as TE can take advantage of the smaller cable size to develop new fiber management solutions that allow more terminations per square foot of physical space.
Visit TE online or to read this white paper in its entirety, click here.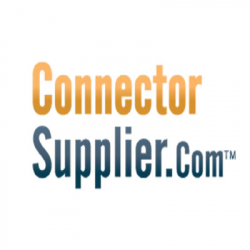 Latest posts by Connector Supplier
(see all)