November 2019 Connector Industry News
Summary coverage of upcoming industry events, as well as recent award, partnership, promotion, personnel, facility, distribution, standards, association, and certification news from across the connector industry.
November 2019 Connector Industry News
November 2019 Connector Industry News > Event News
Carlisle Medical Technologies (CMT), a business unit of Carlisle Interconnect Technologies (CIT), is exhibiting at the 2019 Microtech Innovation Summit in San Jose, California, today through Thursday, November 5–7. MicroConnex, which was acquired by CMT earlier this year and manufactures highly engineered flex circuits and sensors for the medical and test and measurement markets, will represent CMT at the event. Exhibit highlights include a sampling of the company's comprehensive capabilities, services, and solutions for medical device manufacturers, including design and development, manufacturing solutions, and quality and supply chain management. MicroConnex Director of Engineering and Technology Steve Leith, Ph.D., will also present "Flexible Hybrid Electronics: Fabrication Technologies Overview and Emerging Application Trends" during the event's Technology Innovation Showcase on Wednesday, November 6. November 2019 Connector Industry News
TE Connectivity is hosting a "Designing for Data Everywhere" webinar, which will address the increased speed, capacity, and bandwidth requirements of 5G devices, from 11:00am – 12:00pm EDT this Thursday, November 7. Presenters include several of TE's top engineering and product experts, who will provide attendees with advice and instruction regarding both near- and distant-future designs in the telecom, datacom, automotive, industrial, transportation, and consumer electronics markets. Register here, or click here to learn more about how TE Connectivity is enabling the future of 5G. November 2019 Connector Industry News
TTI and Harwin are presenting a live, 30-minute webinar about cost-effective design methods for combatting electromagnetic interference (EMI) on Thursday, November 21, 2019, at 2:00pm EST.
The ECIA and Compliance & Risks are presenting a webinar about changes to the global regulatory landscape on Thursday, November 7, from 11:00am – 12:00pm EST. The webinar will be hosted by Freida Gubbins, senior global regulatory compliance specialist at Compliance & Risks, and topics include a review of key developments from 2019, a look ahead to 2020, the implications of the circular economy, new regulatory developments pertaining to REACH, RoHS, Prop 65, conflict minerals, packaging, Basel convention, and batteries, and the new persistent organic pollutants (POP) legislation. Registration is now open.
November 2019 Connector Industry News > Award News
TTI, Inc. received a 2019 Premier Supplier Award from Raytheon in honor of having provided outstanding performance and support to Raytheon's programs. The 2019 award, which is part of Raytheon's Supplier Excellence Program, marks a first-time win for TTI at this recognition level. For the past nine years, TTI achieved unprecedented recognition as a Four-Star Supplier — an accomplishment unmatched by any electronics distributor. November 2019 Connector Industry News
TTI also received an Elite Supplier Award from Lockheed Martin Aeronautics in honor of having maintained a 98% quality and delivery performance level on more than one program for a full year, maintaining a strong customer-focused relationship, and embracing a culture of continuous improvement.
November 2019 Connector Industry News > Partnership, Publication, & Personnel News
TTI, Inc. proudly continued its charitable commitment to the Susan G. Komen Foundation this October. Sales from this year's annual t-shirt fundraiser — designed by the TTI Marketing Department to play on the collective strength of the TTI Family of Companies and our collective fight against breast cancer — broke all previous records, with sales topping $2,350. A portion of each t-shirt purchased by employees was earmarked for the foundation and the TTI Family of Companies matched each contribution, providing a total donation of $14,017. TTI has supported the Susan G. Komen Foundation's mission to research causes, explore new treatments, and search for a cure to end breast cancer for more than a decade.
TE Connectivity's new whitepaper, "Designing for Today's Connected Applications," provides expert advice for solving today's unique design challenges.
The ECIA launched its new "Channel Channel" podcast, which will feature 20-minute discussions with various industry leaders each week and address a wide range of topics pertaining to the authorized channel for electronic components. It is available on iTunes, Spotify, and the ECIA website.
PEI-Genesis published the second part of its two-part industrial connector series, "Part II: Heavy-Duty Equipment Connectors for Inside the Cabin," which takes a look at the operating environment for electrical connectors in the cabin and the industrial connector solutions that can reliably meet these demands. "Part I: Durable Industrial Connectors Powering Heavy-Duty Equipment" focused on connectivity solutions for steering and motion, power management, and powertrain systems in heavy-duty industrial equipment. November 2019 Connector Industry News
Phoenix Contact published the fourth quarterly volume of its 2019 Device Connections newsletter, which addresses themes including design for manufacturing, saving valuable PCB space, and S-parameters.
The TTI Family of Companies proudly announced its support and sponsorship of Women in Electronics. Founded in 2017, Women in Electronics is a non-profit organization dedicated to the professional and personal leadership development of women in the electronics industry by providing leadership training programs, speakers, content, and networking opportunities to women at all stages of their careers. Mike Morton, chief operating officer of the TTI Family of Companies, commented on the company's support and sponsorship. "We believe Women in Electronics is providing meaningful service to both their membership and the electronic components industry as a whole. I look forward to the results of their advocacy and mentorships as more women in leadership roles will certainly ensure the future health and growth of all our businesses."
Samtec's latest blogs address its new mPOWER™ Ultra Micro Power Connectors, IPXX testing, the pros and cons of IDC and crimp contacts for various applications, how the Consortium for On-Board Optics (COBO) is driving interest in optical modules, its latest website updates, why copper isn't dead — despite near-constant conjecture to the contrary, AI, 5G, and automotive updates from the recent Xilinx Developer Forum, and its first annual Samtec Cares Day, which welcomed dozens of local non-profits to its headquarters in New Albany, Indiana, as part of its Samtec Cares Grant Program, which was also launched earlier this year.
Amphenol ICC's latest blog entries address modern train systems and railway connectors, test and measurement equipment, virtual reality, and next-generation computer architectures. November 2019 Connector Industry News
IPC published a new research report, "TARIFF WAR FALLOUT: U.S. Electronics Manufacturers Worried About Higher Tariffs and Laboring to Mitigate Impacts."
Michael Knight, president of TTI's Semiconductor Group and senior vice president of corporate business development for TTI, Inc., recently published "A Bullish View of the Electronic Component Industry" in response to frequent inquiries regarding whether his perspective on the industry outlook he presented at EDS 2019 has changed now that the end of the year is in sight. The short answer is "no," but the article digs deeper, offering a closer look at the mechanics of the second half of the year — including inventory, pricing, and lead time trends, tariffs, and other headwinds — and what, collectively, that all adds up to for next year.
CDM Electronics promoted William Almon from Midwest Regional Sales Manager to Vice President of Sales and Marketing, effective immediately. In his new role, Almon will be responsible for spearheading the development of the company's sales, strategic business, and marketing plans, identifying new market potential, and streamlining sales processes. Almon joined CDM in 2008 as Midwest Regional Manager and has consistently helped the company identify new sales opportunities while increasing sales revenue from existing customers and markets. His 25-year career in the electronics industry also includes 10 years at Eaton/Cooper Interconnect, where he held the position of National Sales Manager. He will remain based at CDM's regional office in Plano, Texas.
Cicoil added a new case studies section to its website. The first study, "The SPACE Cable That Saved Space," showcases how Cicoil's lightweight cable assemblies provide maximum space efficiency in extremely tight spaces, including the world's smallest satellites.
November 2019 Connector Industry News > Facility News
HARTING is celebrating the 40th anniversary of its first international subsidiary, HARTING France, which opened with some degree of skepticism in 1979 but has since become the mother of HARTING's many successful subsidiaries. By 1981, 30% of the company's revenue was generated by its foreign subsidiaries; at present, its nearly 70%. HARTING France initially focused on the telecommunications market and sold a lot of DIN and Han® portfolio connector products. Today, the railway sector generates the largest share of sales and the Han 1A, ix Industrial®, and M12 PushPull connectors are all in high demand. HARTING France currently has a workforce of 34 employees. November 2019 Connector Industry News
PEI-Genesis announced that its newest subsidiary, PEI-Genesis Connectivity Solutions India Private Limited in New Delhi, is already in operation and that more expansion is expected to follow in the near future. The company solidified its footprint in the Indian market in April 2018 with the appointment of Manesh P. Singh as Country Manager and has since developed relationships with new customers and suppliers deserving of a local subsidiary. PEI-Genesis sales engineers now have a presence in all regions of India and a new field application engineer (FAE), Sriram Nandakumar — an experienced techno-commercial professional with extensive knowledge in designing technical solutions, business development, and customer relationship management (pictured here) — was recently brought on board to help customers choose the right connectors and cable assembly solutions for their unique applications.
November 2019 Connector Industry News > Distribution News
Newark launched a new collection of affordable components, tools, and test equipment under its new brand, Multicomp Pro. The new Multicomp Pro line combines 60,000 carefully chosen products from the Multicomp, Duratool, Tenma, Pro-Power, Pro-Elec, and Pro-Signal private-label product lines into a single product portfolio to make it easier for design engineers, technicians, and production facilities to identify high-value, exceptional value alternatives with reliable, production-grade quality. Products in the new Multicomp Pro portfolio offer an average savings of 30% compared to branded alternatives, making them especially ideal for use in design and development labs, service facilities, and educational establishments with restrictive budgets, and 97% of customers say that they would recommend the products to a colleague.
TTI, Inc. announced the company's expansion into Brazil. The new TTI Brazil Ltda., a Brazilian Sociedade Limitada, will extend the company's services, including local, ready-to-sell inventory, to customers and supplier partners doing business in Brazil. November 2019 Connector Industry News
Heilind Electronics expanded its portfolio of Molex industrial automation solutions with the addition of its Contrinex Inductive and Photoelectric Sensors. Molex Contrinex inductive sensors enable the non-contact detection of metallic targets at distances up to 40mm, have metal housings and vacuum-encapsulated electronics to protect against shock, vibration, dust, dirt, and moisture, are rated to IP68 and IP69K, and are available in sizes spanning M8 to M30. They can be employed as industrial limit switches, position switches, and pulse-counting devices, or used to measure distance and speed. Molex Contrinex photoelectric sensors employ patented UV technology, LEDs that emit polarized UV light, and reflectors made of specialized materials to enable the non-contact detection of metallic and non-metallic targets at distances up to 1,200mm and are ideally suited for the presence control of transparent objects. Heilind is also now stocking Amphenol Sine Systems' new AT and ATV Series HYPERBUSS receptacle connectors for applications that require common bussed electrical pathways.
PEI-Genesis is now stocking SOURIAU SWIM (Shallow Water Immersion) connectors, which features dry-mate sealing technology, is easy to mate and unmate, and delivers high-reliability and -durability solutions in demanding marine applications including ocean drones, buoys, small ROVs, and commercial diving equipment. The series is watertight to 300 meters and capable of withstanding up to 430psi in operating temperatures extending from -20°C to + 70°C.
Newark (Farnell in EMEA and element14 in APAC) announced the availability of its largest-ever inventory of Molex interconnect products for use in market sectors including automotive, IoT, industrial, consumer, datacom, and medical. Expanded Molex product lines now available through Newark include an extensive array of power connectors, including the FiT Family range; microminiature connectors, including the Easy-On FFC/FPC and SlimStack Board-to-Board Connector series; wire-to-board connectors, including high-power and microminiature options; FCT D-Sub connectors in standard, high-density, and mixed layouts with various material, plating, and accessory options; Brad Industrial connectors and cordsets; and application tooling. November 2019 Connector Industry News
TTI, Inc. is now stocking TT Electronics' OPB9001 reflective optical sensor module, which is targeted for medical and industrial applications including industrial printing, asset tracking, factory automation, automated banking systems, safety and security devices, and portable medical equipment. The reflective, CMOS logic output sensor incorporates programmable sensitivity into a module assembly and offers voltage protection, output calibration, temperature compensation, and multifunction indicator LEDs. It is factory calibrated for a 12mm distance on a white reflective card, but can be recalibrated with a single, simple command to satisfy unique applications or surfaces ranging from 2.5–50mm, and has an operational supply voltage range extending from 3.3–30V. In addition, its industry-leading response time of 6µs ensures high-speed detection for time-critical applications and, along with its excellent ambient light immunity and 8kV ESD protection, sets it apart from the competition.
Newark is now stocking Amphenol's LPT Series connectors, which provide a cost-effective alternative for military-grade connectors in harsh-environment applications in the factory automation, automotive, hybrid electric vehicle, energy storage, power distribution, industrial instrumentation, and process control markets. The series has a lightweight aluminum shell with a bayonet locking mechanism and stamped and formed crimp contacts, enables easy insertion, is resistant to shock and vibration, and is compatible with the popular Amphenol PT Series. November 2019 Connector Industry News
In conjunction with the official launch of its DesignSpark online engineering and design community in North America, RS Components (RS), is debuting DesignSpark PCB Pro, a professional-level upgrade to its already-popular online PCB design tool, DesignSpark PCB, an award-winning, free-to-use electronic computer-assisted design (ECAD) rapid prototyping tool that offers workflow and part library integration, unlimited schematic sizes, sheets, nodes, pads, and connections, unrestricted Gerber and ODB++ file output, multi-format BOM generation, and compatibility with all other DesignSpark CAD systems. Designed to bridge the gap between complex, high-cost PCB design software and low-end, unsupported, open-source tools for professional design engineers, DesignSpark PCB Pro expands upon the features of the free software with the addition of an upgraded design suite, an upgraded auto-router that optimizes board layout efficiency, an enhanced library that supports the latest symbols, footprints, and 3D models, and a wealth of productivity features intended to accelerate and enhance the design process, including blind and buried vias, extensive copper pour rules, hierarchical blocks, net class-level spacing rules, and manufacturability checks, and is now available in North America for just $449 for a perpetual license. Both DesignSpark PCB and DesignSpark PCB Pro are part of the suite of tools and resources available through DesignSpark, which has more than 100,000 active members in North America and more than 850,000 globally.
CDM Electronics is now stocking Sumitomo's complete portfolio of SAE AS23053 heat-shrink tubing for military and aerospace applications, which helps provide strain relief, sealing, environmental protection, and abrasion resistance; facilitates wire bundling and marking; and features an extended dimensional life of up to 12 years in accordance with the new SAE AS23053 standard, which requires QPL approval and replaces the MIL-I-23053, MIL-DTL-23053, and SAE-AMS-DTL-23053 specifications. The portfolio offers single-wall, adhesive-lined, special-purpose, and heavy-wall options in an extensive range of formulations, lengths, diameters, and colors and is also well suited for use in railway, mass transit, telecommunications, digital/video conversion, switching cable assembly, electronics manufacturing and repair, automotive, industrial, and medical applications. November 2019 Connector Industry News
New Yorker Electronics is now stocking Amphenol RF's 12G MCX Connectors, which are especially designed for 4K/Ultra-HD broadcast applications, including 4K/8K video cameras, mobile broadcasting equipment, and digital signage.
RS Components is also offering $9.99 flat-rate shipping for North American customers placing orders for delivery anywhere in the United States, Canada, and Mexico with no minimum order quantity as part of its strategy to better serve engineering, design, and procurement customers across North America.
Like this article? Check out our other Product Roundup, New Product News, and 2019 articles, and visit our Markets Page for the latest articles in each of nine markets.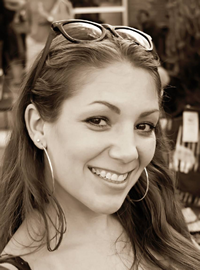 Latest posts by Christine Stieglitz
(see all)