New Networks for Commercial Vehicles
Information networks drive new opportunities for commercial vehicles—both conventional and electric.
Connectors used in commercial vehicles have always needed to provide higher performance under more rugged conditions than those used in passenger cars and trucks. Now they must also facilitate advanced networking under harsh conditions, providing all the benefits of high-speed networks found in standard automobiles as well as greater protection from vibration and fluid ingress. They also must accomplish this while housed in more complex and denser packages.
High-Speed Communications
Systems that combine high-speed connectors and cable technology are required to deliver the high volumes of information needed in today's connected commercial vehicles, including semi-autonomous and fully autonomous ones. These communications systems typically include devices such as video cameras and sensors that produce large volumes of high-speed data. Also, some commercial vehicles have complex sensor and control systems that assist drivers with crucial tasks, such as automatic braking.
There are a host of commercial vehicles that require complex interconnect systems, such as agricultural vehicles that precisely monitor sprayer output; commercial buses with Wi-Fi networks and plug-and-play entertainment systems for passengers; school buses with multiple security and driver-assist camera systems; and emergency vehicles that process critical data from patient monitoring equipment.
As a result, many commercial vehicles employ sophisticated interconnect systems with high-speed shielding that are capable of processing data at speeds in the Gb/s range. Moreover, these interconnect systems are evolving to meet the specific needs of commercial vehicle designers.
For example, one available interconnect system is an unsealed, USB-based system that has been proven in conventional automotive applications. Typical USB connections are passive, unlatched, plug-in connectors, but automotive USB applications must be latched. As a result, this new system is based on shrouds and latches that meet USCAR standards.
However, commercial vehicles—particularly those involved in off-road applications—may require sealed systems that offer additional protection against vibration and fluid ingress. For that reason, a version of the same system, but for a commercial vehicle customer, provides fully protected perimeter seals and wire seals rated to IP67 and IP69K for use in off-road environments.
An Electrifying Future
Another trend driving expanded networking is the growth of hybrid and full-electric commercial vehicles – particularly for construction and mining – based on the need for more efficient power application and reduced vehicle emissions. Internal-combustion engines produce power that can be difficult to control in certain situations. When the driver accelerates, the vehicle tends to burst forward, and the immediate torque produces wear on gears, bearings, wheels, and tires. Electric engines, on the other hand, can be more finely controlled when under acceleration, leading to reduced wear.
In addition, regulation of commercial vehicles in the US, Europe, and China is becoming stricter, and vehicle manufacturers are being tasked with reducing the levels of pollution their vehicles create. One of the best ways to accomplish that is to convert at least part of commercial vehicle fleets to electric motors.
As a result, manufacturers are looking for help from suppliers to reduce the costs of manufacturing commercial electric vehicles. In discussions with customers, all are asking for industry-standard products for electric vehicles that will help drive needed manufacturing cost reductions.
Designing electrical systems for electric commercial vehicles can be challenging. For one, they typically require 4/0 gauge wires, which have bare diameters of 0.46 inches, so designers have the challenge of configuring large cable assemblies with many turns and bends. Alternating-current, multi-phase motors also create EMI, as do 4/0 gauge wires that carry 400A of current. As a result, components must be shielded, which complicates cable and connector design. Also, when electrical motors run at full power, current resistance can lead to overheating, so these vehicles require extremely low-resistance electrical systems, typically with resistance measured in micro-ohms.
System Optimization
Because of these challenges, electrical system optimization is vital. Some available systems provide more shielding and current density and can operate in the extreme shock and vibration conditions found in fully electric and hybrid commercial vehicles.
Also, as mentioned above, components that reduce disruptive EMI and RFI are essential for electric vehicles. Some are designed for high-frequency switched-mode power supply (SMPS) applications, to significantly reduce EMI and RFI. These assemblies allow OEMs and end users to connect high-power electrical cables directly through an enclosure wall, simplifying the installation process.
Making a Good Exit
In addition to standard body and chassis connectors, a commercial vehicle engine may have more than 40 sensors in it, not to mention multiple high-speed shielded cables and high-voltage cables for power and telematics in the vehicle. A large number of wires and connections are routed to control modules that can be the size of a pizza box. Just trying to get the mixture of straight and right-angle entry wires routed through the vehicle is a challenge.
As a result, smaller, lighter, and more flexible connectors that allow easier cable exits are required. For example, a 1.5mm terminal may need to be downsized to 1.2mm, and 18- or 20-gauge wire replaced with 22-gauge wire. Likewise, smaller insulation diameters and lighter-weight aluminum wire may need to be used instead of copper wire. Another option might be to move to single-mode glass or plastic fiber optic cable. One fiber optic line can replace multiple copper wires. Also, some manufacturers are using flat cabling because it can be mounted flat to the sides of the vehicle and does not have to be bundled like traditional wiring (a bundle of wires creates a circular cross section with a larger diameter, whereas flat cable does not).
Full Vehicle View
Finally, a commercial vehicle network must be designed as an integrated system based on system speed requirements, desired protocols, number of required ports, connector attachments, cable design, cable shielding levels, and performance expectations. As a result, the connector supplier must also be a systems designer, working closely with the customer early in the design process. And while some commercial vehicle developers have a staff of experts overseeing electrical system design, others may rely on their connector suppliers for that knowledge. A good connector supplier should be capable of engaging the customer early in the process to ensure that a commercial vehicle's networking system can do the job. For the high-power applications typically found in electric or hybrid vehicles, a similar approach must be used to select the right interconnect scheme as overall resistance and shielding of the system are critical to meeting system requirements.
[hr][divider][/hr]
Author Dan Prescott is director of key accounts and industry marketing for Molex.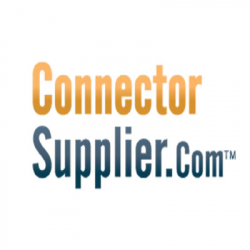 Latest posts by Connector Supplier
(see all)