Mil-Spec Connector Product Roundup
This week's product roundup highlights mil-spec connectors from leading suppliers.
Mil-Spec Connector Product Roundup
BTC Electronics
offers TT Electronics' mag-Net® invisible, garment-mounted, power and data connector series for harsh-environment military, first-responder, and law enforcement applications. These ultra-lightweight, flush-flat, self-aligning, automatic-coupling connectors enable ultra-easy, one-handed blind mating, deliver dependable ease-of-use and reliability, and are the world's first and only mil-spec connectors specifically designed for textile mounting. The robust, rectangular series has aluminum shells plated with RoHS-compliant, non-reflective, low-luster, black electroless nickel, as well as glass-filled thermoplastic inserts, gold-plated copper alloy contacts, and dynamic sealing, and is rated for a minimum of 2,000 mating cycles. It also meets and exceeds the new Generic Soldier Architecture standard (GSA) currently being developed by the UK Ministry of Defense.
Smiths Interconnect's MIL-DTL-38999 differential pair quadrax connectors, contacts, and cable assemblies provide easy assembly and superior performance in high-speed, matched impedance, data-on-demand Ethernet, Firewire, and Fibre Channel applications across the alternative energy, commercial aviation, defense, rail, and space markets. The reverse-gender quadrax contacts are especially designed to minimize the potential of alignment damage due to mishandling, providing robust assemblies ideal for harsh-environment applications, and maintain signal-to-signal and signal-to-shield characteristic impedance throughout the connector pair. The series features MIL-DTL-38999 shells, standardized backshells, and full crimp terminations, and is rated for 3A, 250VDC, up to 3GHz bandwidth, data rates exceeding 2Gb/s, operating temperatures spanning -55°C to +125°C, and to MIL-STD-202 corrosion, shock, vibration, and thermal shock specifications.
Omnetics
' Single-Row Horizontal Nano Strip Connectors are designed on 0.025" (0.64mm) centerlines, can be loaded with simple, straight, integral or crimped tails, are resistant to shock and vibration, and are suitable for vertical, through-hole mounting to fine-pitch flex circuits and wire-wrap terminations, such as electrophysiology. The connectors feature Omnetics' highly reliable, gold-plated Flex Pin contact system, which conforms to the requirements of MIL-DTL-32139, and are available in standard sizes ranging from 2–60 positions and rated for 3A per contact, 250VAC, operating temperatures spanning -55°C to 125°C, and 200-cycle durability. Custom configurations, flex design, and installation services are also available.
Positronic
's DD Series high-density D-Sub connectors deliver mil/aero performance qualified to MIL-DTL-24308, SAE AS39029, UL E49351, CSA LR54219, RoHS 5/6 (and 6/6 on select parts), and UL94 V-0. The connectors have steel or stainless steel shells with a rectangular, free-cable, panel-mount body style and single-piece polyester insulators; size 22, fixed, removable, gold-plated, copper alloy contacts; and offer wire, right-angle solder, and straight solder termination options. They also have a trapezoidal shaped polarization system, optional locking system, metal clip contact retention, and a 1.06mm minimum clearance and creepage distance, and are rated for 5A per contact, 300V working voltage, operating temperatures extending from -55°C to 125°C, and 1,000 mating cycles.
TE Connectivity
's subminiature MIL-DTL-38999 Series III circular connectors for harsh-environment military and aerospace applications feature a triple-start coupling mechanism with anti-decoupling ratchet for high-vibration applications, a grounded plug for superior EMI shielding, and 100% scoop-proof contacts for blind-mate coupling. Designed for versatility, the series is available in wall-mount receptacle, jam nut receptacle, and straight, self-locking RFI plug variants with aluminum and composite shells in nine sizes and various finishes including: electroless nickel, black zinc nickel, nickel PTFE, olive drab cadmium, anodic, and zinc nickel. It also features 54 insert arrangements that utilize M39029 contacts in seven sizes. Standard layouts feature up to 128 contacts, and high-density layouts feature up to 187 data connections and power contacts rated for up to 23A. Passivated and electro-deposited, nickel-plated, stainless steel shells with firewall inserts are also available, as are nickel-aluminum-bronze shells with standard environment-resisting inserts for highly corrosive environments. The series also uses insert patterns and contacts common to Series I, making for an easy transition from bayonet to triple-lead, acme-thread, self-locking coupling.
Amphenol Air LB
's EN4165/SIM Monomodule Connectors are the only composite series qualified to the EN4165 military and commercial aerospace specification for rectangular modular connectors. The series features robust, lightweight thermoplastic shells that are metallized for shielding and overmold-compatible, and is available in multiple colors and with more than 20 different inserts, including: power, signal, RJ45, and fiber optic. Currently offered in sizes 8–22 with current ratings respectively spanning 46–5A, and voltage ratings extending up to 1,800VAC, the series is also available with various fixing accessories and flight caps and in three-pin, quick-install versions. Rated for 500 mating and unmating cycles and operating temperatures span -55°C to 175°C, the series is also compliant with ARINC 809 specifications and conforms to ABD 031 and FAR 25853 fire, smoke, and toxicity requirements.
Nicomatic
's OMM Micro-Circular Connectors are small and lightweight, meet or exceed MIL-DTL-55302F performance specifications, offer up to 50% space and weight savings compared to the comparable and very popular CMM Series, and are rated for up to 2,500 mating cycles and temperatures ranging from -60°C to +260°C. Ideal for board-to-cable connections in space-constrained, harsh-environment applications across marketing including: aerospace, defense, avionics, UAV, civil security, robotics, and telecom/datacom, the modular series is available with between 1–8 removable, gold-plated LF signal contacts, each capable of up to 3A, for ease of maintenance; a central captive screw for secure connections and easy assembly and disassembly; and pre-wired, SMT, and straight-tail signal terminations capable of accommodating various PCB thicknesses or AWG 22 and 24–28. Custom configuration options include: six- and 10-position housings, shielding, gaskets, and backpotting.
AirBorn
's verSI® Series open-pin-field connectors are designed to exceed the requirements of high-speed, 100Ω and 85Ω differential signal integrity applications and feature sockets with four redundant points of contact for enhanced reliability in mission-critical applications, bolt-down pads for improved robustness and worry-free mating and un-mating, and optional EMI hoods for additional ruggedness and durability. Qualified to MIL-DTL-83513, the series also provides enhanced design flexibility with options including: vertical, right-angle, cable I/O, and flex-circuit mounting configurations; 40–500 contacts in 4–10 rows and 10–50 columns; and paste-in-hole, thru-hole, and compliant pin press-fit terminations.
Fischer Connectors' UltiMate™ Series connectors and cable assemblies are rugged, compact, lightweight, hermetically sealed, and sealed to IP68/IP69 even when unmated, providing high-reliability solutions for a wide variety of applications with severe environmental, industrial, chemical, and blind-mating conditions. The circular, push-pull connectors feature excellent 360° EMC shielding, extremely robust keying, a grounding contact ring, and robust, mil-spec resistance to shock, vibration, and corrosion. Rated for 10,000 mating cycles and temperatures spanning -55°C to +135°C, the series is available in a wide range of configurations, including cable- and panel-mounted plugs and receptacles with brass and aluminum shells, crimp and solder contacts, and optional sealing caps and color-coded overmolding.
Mouser
carries Amphenol Aerospace Octonet Contacts, which feature eight strategically spaced inner contacts that form four 100Ω matched impedance differential pairs with 360° shielding. Designed for high-speed, 10GbE applications in commercial avionics and military aerospace systems, the MIL-DTL-38999 Series III range meets CAT 6A specifications, supports 24–26AWG wire, and is available with size eight crimp terminations or PC tails. Compatible with existing size 8 Quadrax cavities, the range also offers excellent crosstalk performance and is rated for 500 mating cycles.
Recently posted:
[related_posts limit="10″]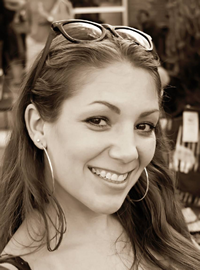 Latest posts by Christine Stieglitz
(see all)