Micro- and Nano-Pitch Rectangular I/O Connectors
This week's Product Roundup highlights micro- and nano-pitch (≤1.28mm- and ≤0.64mm-pitch) rectangular I/O connectors from leading suppliers for industrial, military and aerospace, and datacom and telecom applications.
Micro- and Nano-Pitch Rectangular Connector Products
QA Technology Company's ICS40 integraMate hyperboloid contacts are designed to mate with industry-standard 0.40mm-diameter pins in high-performance microminiature connectors with front and rear contact-loading designs and 1.0mm and 1.27mm contact pitches. They are available with PCB, solder cup, or crimp terminations for broad application suitability and exhibit low insertion and extraction forces (1.0oz nominal), low electrical resistance (<8mΩ), long lifecycles (up to 100,000 cycles with <2mΩ change), and immunity to both mechanical shock and vibration (500g and 43.92g, respectively, for more than 10ns with no discontinuities or damage) and extreme temperatures (-65°C to +125°C), which makes them especially well-suited for use in military, aerospace, medical, and industrial equipment. ICS40 contacts are the smallest solutions in the integraMate ICS family of contacts but employ the same unique six-wire hyperboloid cage contact design and offer the same termination options and mounting feature flexibility as the rest of the series to support the development of higher-density connector designs with better electrical ratings. They also employ high-reliability materials, including beryllium copper with 50μin of gold over nickel plating, and a strong tubular entrance for maximum protection of the hyperboloid wire cage and undergo 100% automatic vision inspection to ensure optimal product quality.
AirBorn
's N-Series Nano-D connectors have a ruggedized, high-density, ultraminiature form factor designed to satisfy the challenging connectivity demands of a wide range of applications with critical space- and weight-saving requirements and exacting performance specifications, including missile systems, satellites, UAVs, petrochemical equipment, and medical devices. The versatile series is qualified to MIL-DTL-32139 and is available in straight, right-angle, I/O, and SMT board-mount models with high-quality plated aluminum, stainless steel, and titanium shells, one or two rows of contacts, and a total of 9–91 contacts on a nanominiature pitch of just 0.636mm. It is also available with plated through-hole and surface-mount terminations for board-mounted applications, with pre-wired connectors for harness applications, and as turnkey custom harnesses and flexible circuit assemblies fully configured and tested to satisfy application-specific requirements. In addition, all N-Series solutions are made in the USA.
RS Components Americas stocks JAE's DF02 Series micro-pitch interface connector for space- and weight-conscious applications including industrial instrumentation, factory automation, semiconductor manufacturing, broadcasting, communications, and measurement equipment. The series features receptacles with both a one-touch locking mechanism for ease of operation and a screw lock to support mating with either hood-type plug, covered terminals to prevent short circuiting caused by foreign object ingress, and hook-pins integrated directly into the shell for improved PCB hold-down force. It also features durable, lightweight, and cost-effective resin-plastic hooded plugs with optional nickel plating for EMI shielding, IDC terminations compatible with 30–28AWG wire for ease of installation, excellent workability, and superior repairability, and screw-fixed harnessing structures designed to further ease and hasten installation. JAE's DF02 Series connectors are available with 14–68 contacts on a 1.27mm pitch and are rated for 0.5A per contact, 250VAC, and operating temperatures extending from -20°C to +80°C.
Cinch Connectivity Solutions' Dura-Con Micro-D Connectors provide rugged, high-reliability, and high-density solutions ideal for military and aerospace applications that require maximum performance, significant space and weight reductions, and proven resistance to high shock and vibration and extreme temperatures, such as miniaturized airborne electronics and mobile communications equipment. The heart of these connectors — which are available in mil-spec, commercial, hermetic, and high-temperature subseries — is the Dura-Con twist-pin contact, which is made from a precision miniature spring cable with a welded tip and provides seven points of contact when mated to achieve high-reliability connections capable of withstanding any variety of radial forces. As such, the portfolio's mil-spec connectors, which are available in three subseries designed, tested, and qualified to MIL-DTL-83513 requirements — the Dura-Con MIL-DTL-83513 Metal Shell Connectors, Plastic Shell Connectors, and PCB-Mount Connectors —   are amongst the most widely used micro-pitch (1.27mm) connectors in military and aerospace applications.
Smiths Interconnect
's Micro-D Filter Connectors are compact, micro-pitch D-subminiature connectors that integrate EMI filters into space-saving mil-spec designs to provide robust EMI, RFI, and transient voltage protection in critical military, aerospace, and defense equipment. The series meets or exceeds all applicable requirements of the MIL-DTL-24308 and MIL-DTL-83513 specifications, is intermateable and interchangeable with standard, non-filtered Micro-D connectors, and is available in Micro-D and Combo-D styles with 9–100 contacts and PC-tail, solder cup, crimp, solderless press-fit, and right-angle terminations. Combo-D solutions are available with mixed arrangements of power, coaxial, and signal contacts, and both Micro-D and Combo-D solutions are available with several material and finish options and with customized shells and EMI ground springs upon request. The series is rated for working voltages up to 400VDC, current handling capabilities up to 30A per contact, and operating temperatures extending from -55°C to +125°C.
Hirose
's DH Series impedance-controlled interface connectors for high-speed data transmission have a ruggedly constructed compact, low-profile, and high-density design with robust locking mechanisms and microminiature contact and mounting pitches. The series has a 1.0mm contact pitch and a 0.5mm mounting pitch and is roughly 50% smaller than conventional micro-pitch interface connectors, including Hirose's 1.27mm-pitch DXM Series connectors. DH Series connectors employ metal shielding and grounding structures to prevent EMI and support through-hole mounting for increased PCB retention force and secure panel attachment with user-friendly hexagon sockets. They are also made to resist any wrenching of their D-shaped opening and are available in four different locking styles to support broad application suitability. The series supports data transmission speeds up to 2.5Gb/s; is rated for 0.5A, 125VAC, and 1,000 mating cycles in operating temperatures extending from -25°C to +85°C; and is available with tin-plated stainless steel shells in straight and right-angle configurations with screwdriver, hand-screw, one-touch metal button, and one-touch plastic button locking options, black UL94 V-0 polyamide resin insulators, and 17, 27, 37, or 51 selective-gold-plated copper alloy contacts with IDC or solder terminations.
TE Connectivity
's MICRODOT Connectors have a small form factor designed to provide durability, flexibility, and versatility in a variety of space- and weight-constrained applications, including military and aerospace, downhole and offshore oil and gas, geophysical exploration, commercial aerospace and satellite, and test equipment. The range offers Micro-D, subminiature and ultraminiature coaxial, and cylindrical connectors in both popular mil-spec and custom, application-specific connector configurations, including the MICRODOT MCK and MCD High-Density Microminiature D-Sub connectors, which offer a complete, 1.27mm-pitch connector system that's designed to meet MIL-DTL-83513 requirements for intermateability, interchangeability, and performance. Features and benefits of the MICRODOT connector family include 9–100 low-engagement-force twist-pin contacts that require just 4–5oz of force compared to 6–8oz for normal twist pins and establish multiple points of contact for high-reliability performance, metal and plastic shells with solder cup and solid or stranded wire terminations, current-carrying capabilities of up to 3A per contact, and 500-cycle durability.
PEI-Genesis stocks ITT Cannon's MDSM Series Micro-D Connectors, which are commercial MIL-DTL-83513-style connectors designed for use in harsh-environment industrial, telecommunications, transportation, and consumer electronics applications with critical space and weight restrictions and demanding performance requirements, including factory automation equipment, bar code readers, LAN routers, microcomputer boards, commercial avionics, laptop and desktop computers, and smartphones. MDSM Series Micro-D connectors have a compact, durable, and lightweight construction that's roughly half the size of a standard D-Sub, fully shielded to reduce EMI and RFI, and available in single- and double-stack push-pull and thumbscrew styles made of nickel-plated steel with optional, slide-over, UL94 V-0 backshell boots that offer an overmold appearance. They also have a Pos-A-Line twist-pin contact system made of high-reliability copper alloy materials plated with gold over nickel over palladium-nickel-alloy and available with up to 30 pins on a 1.27mm pitch and solid-tube socket contacts that can press, elongate, and twist the pins when mated to maintain extremely low contact bounce under even high shock and vibration. Additional options include PCB, reeled crimp, or solder terminations, pre-wired cable assemblies, and high-temperature variants rated for up to 200°C. Standard variants are rated for 1A at 25°C and 0.7A at 70°C (temperature-dependent), 350VAC operating and test voltage at sea level, and a minimum of 10,000 mating cycles in operating temperatures extending from -55°C to +125°C.
JAE
's DD1 Series nano-pitch USB 2.0 interface connectors are designed to satisfy demand for increased memory capacity and high-speed serial transmission capabilities in consumer and commercial electronics applications including personal digital assistants and hard disk drives. The series has a compact, space-saving, and lead-free construction that measures just 24.4mm x 6.65mm x 3mm (L x W x H) and features a user-friendly side lock, a guide rail to ensure proper mating, a grounding mechanism for enhanced security, and embossed tape for automated mounting. It also features 30 contacts on a nanominiature 0.5mm pitch and is rated for cable diameters up to 5.0mm, 0.5A signal, 1.0A power, 300VAC operation, and 10,000 mating cycles in operating temperatures extending from -25°C to +75°C.
Omnetics Connector Corporation's Nano-D Bi-Lobe Connectors are rugged, lightweight, dual-row horizontal SMT connectors with an extremely low-profile package that's well suited to pick-and-place mounting methods and a high-reliability, gold-plated Flex-Pin contact system that conforms to the requirements of MIL-DTL-31239 and robustly withstands up to 100g shock and 20g vibration for more than 10ns with no discontinuities. The series is available with electroless-nickel-plated, cadmium-plated, and black anodized aluminum shells, unplated titanium shells, and passivated stainless steel shells and features PEEK or LCP insulators, 9–91 gold-plated beryllium-copper contacts, gold-plated copper alloy sockets, standard or high-temperature epoxy encapsulant, and standard or end threaded mounting holes suitable for PCB and flex mounting. It is rated for up to 1A and a maximum of 7oz. engagement force per contact, 250VAC at sea level, and a minimum of 200 mating cycles in operating temperatures extending from -55°C to +125°C. Custom configurations are also available.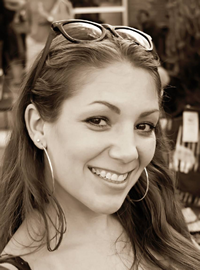 Latest posts by Christine Stieglitz
(see all)