In-Flight Service Application Product Roundup
This week's product roundup highlights some of the latest and greatest connector and cabling solutions for in-flight service applications.
In-Flight Service
When installed between the unit under test and test equipment, ITT Cannon's Tight-Tolerance 38999-Style Series III Fiber Optic Connector Savers reinforce the integrity and extend the life of these connectors, contacts, and cable assemblies, which, although designed and manufactured to ensure the lowest insertion loss, can begin to deteriorate from extreme use and repetitive mating and unmating cycles, and are generally expensive and time-consuming to repair or replace. The Connector Saver absorbs the wear and tear associated with mating and unmating, allowing cable harnesses to remain in their original condition for final installation, and features a removable contact system that can easily be replaced once it becomes worn or damaged for a fraction of the cost it would take to replace a mounted cable box harness. Multiple shell sizes and keyed polarization options are available.
Amphenol Pcd
's Solaris Series small, rectangular, plastic connectors deliver reliable performance and ease of use in low- and medium-power commercial aircraft applications with high mating cycles and wide operating temperatures, including: seat arms, seat backs, tray tables, compartments, ceilings, and side panels. Featuring a spring-loaded slide lock mechanism that enables single-handed, tool-less mating, effectively eliminating the foreign object debris commonly found in typical screw-mount D-Sub connectors, each housing is ultrasonically welded to achieve void-free joints and crack-free operation, and has raised finger ridges for a sure grip, built-in cable tie access holes for zero-footprint connections to bulkheads or cable bundles, and interfacial seal and wire seal grommets for IP67 protection from dust, moisture, and corrosion.
Heilind Electronics
offers TE Connectivity's (TE) DEUTSCH 369 Series connectors. Based on EN4165/ARINC 809 connectors and available in 3, 6, and 9 positions, the series provides a range of lightweight, compact, and cost-effective high-reliability solutions ideally suited for use in aerospace and other harsh environment applications that don't require high-density contacts or shielding, including: commercial aerospace cabin applications, such as cabin lighting, oxygen mask, galley, and seat actuation systems, as well as UAV, commercial aircraft, and military helicopter wiring systems. The connectors are fully sealed for use in areas with high levels of moisture and are made of high-performance composite materials that help meet the low smoke, toxicity, and flammability requirements of the aerospace industry.
TE Connectivity
's DEUTSCH Wildcat 38999 Connectors offer rugged performance and critical space and weight savings in aerospace applications. Based on MIL-DTL-38999 Series III technology, they are available in four housing sizes with 11–64 rear-removable crimp or PCB contacts that provide nearly double the contact density for a given 38999 connector size, as well as in various plating and material finishes, backshell or cable braid and boot terminations, and seven keying options, including universal. The series also features a triple-start, threaded, scoop-proof interface that provides a robust, high-reliability coupling mechanism with outstanding resistance to shock and vibration, and is fully sealed for aggressive fluid resistance and dust ingress protection. A micro version, the Wildcat Micro Series, is also available.
Smiths Interconnects
' Rugged D-Sub Quadrax/Twinax Connectors are designed to ground the outer shield of 100Ω, size 10 quadrax or differential pair twinax contacts directly to the connector shell, and feature a multi-finger ground spring around the shell for multi-point contact engagement that affords superior EMI shielding. Exhibiting high impedance and low contact resistance, the series ensures minimal RF noise and high durability of up to 1,000 mating cycles, meets MIL-STD-202 shock and vibration requirements, and has a six-position keyed jack post that allows for 36 possible keying combinations to ensure that the right high-speed, D-sub plug is mated to the right high-speed receptacle. Specifications include a 3A maximum contact rating, 500VDC maximum working voltage, 3GHz bandwidth, and 2+Gb/s data rates.
Recently posted:
[related_posts limit="10″]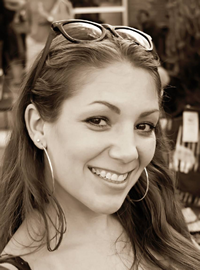 Latest posts by Christine Stieglitz
(see all)