February 2021 Connector Industry News
Summary coverage of upcoming industry events, as well as recent award, partnership, promotion, personnel, facility, distribution, standards, association, and certification news from across the connector industry.
February 2021 Connector Industry News
February 2021 Connector Industry News > Event News 
Molex and element14 are hosting a free webinar about how industry 4.0 and the IIoT are shaping the future of scalable, open, and integrated industrial automation technologies tomorrow, February 17, from 9:00–10:00am EST. Topics include how machine builders will begin moving away from PLC-centric devices that limit the scope for M2M communications and remote access, the increased use of sensors and distributed control systems, and optimizing productivity, safety, and efficiency.
Amphenol Aerospace is hosting a high-speed systems integration webinar at 11:00am EST on Wednesday, February 24.
The IPC APEX EXPO 2021 will take place virtually March 8–12. This year's event will feature more than 70 technical and professional development sessions designed to address evolving factory automation technologies, advanced materials and PCB fabrication techniques, and new quality, reliability, assembly, test, and inspection processes. In addition to the educational offerings, IPC APEX EXPO 2021 will also feature three keynotes, a live Q&A with keynote speaker and IndustryWeek Editor-in-Chief Travis Hessman, new product demonstrations, the IPC annual meeting and awards ceremony, a virtual escape room, trivia competitions, and networking opportunities. Registration is now open, and all technical conference sessions and professional development courses will be available on-demand for 90 days after the event.
The 2021 Electrical Wire Processing Expo (EWPTE) originally scheduled for May 11–13 at the Wisconsin Center in Milwaukee has been rescheduled for May 10–12, 2022, due to ongoing concerns about COVID-19.
February 2021 Connector Industry News
February 2021 Connector Industry News > Award News
Arrow Electronics has been named to FORTUNE's World's Most Admired Companies list for the 21st time and has earned the top spot in the Wholesalers: Electronics and Office Equipment category for the eighth consecutive year. FORTUNE's World's Most Admired Companies list recognizes companies based on nine criteria, including innovation, people management, use of corporate assets, social responsibility, quality of management, financial soundness, long-term investment value, quality of products/services, and global competitiveness.
TE Connectivity also earned a place on FORTUNE magazine's World's Most Admired Companies list for the fourth consecutive year. The annual survey, conducted by FORTUNE and Korn Ferry, is given to top executives, directors, and financial analysts to identify the companies that enjoy the strongest reputations among their peers and across industries. TE was ranked fifth in the electronics industry. "Though 2020 brought unprecedented challenges, TE's 80,000 employees rose to meet them, enabling the company to demonstrate resiliency by meeting customer commitments while continuing to innovate way to create a safer, sustainable, productive, and connected future," said CEO Terrence Curtin.
LEMO won a 2020 Technology and Engineering Emmy Award for Standardization and Commercialization of Television – Broadcast in recognition of its 3K.93C Series SMPTE hybrid electrical and fiber optic camera cables and connectors. Fiber optic signal transmission was introduced to the television industry in the 1980s and is now used in all aspects of video and audio signal production and distribution. LEMO has been intimately involved in the development of the SMPTE Standard for fiber optic connectors since its inception and its 3K.93C Series SMPTE connectors are now widely recognized as the connectors of choice for professional broadcast and A/V systems. LEMO works with select authorized cable assembly houses to ensure that its SMPTE products meet the highest standards for quality, reliability, and durability in the most challenging environments and, as such, is sharing its 2020 Technology and Engineering Emmy Award with industry partners including SMPTE, the Association of Radio Industries and Businesses, the European Broadcasting Union, Belden, NEMAL, and all LEMO certified cable assembly houses. The National Academy of Television Arts & Sciences plans to hold the 72nd Annual Technology & Engineering Emmy Awards ceremony in partnership with the National Association of Broadcasters (NAB) during the fall NAB Show on October 10, 2021.
TE Connectivity has again earned the highest score on the Corporate Equality Index from the Human Rights Campaign Foundation, ranking among the best of the Best Places to Work for LGBTQ Equality in the United States for the fifth year in a row. TE maintains policies ensuring anti-discrimination and equal medical benefits in the U.S., provides related training and education to employees, and has an LGBTQ-focused employee resource group, ALIGN, that includes allies and self-identified members of the LGBTQ community from the Americas, Europe, and Asia-Pacific regions. The company also provides philanthropic support to LGBTQ Organizations including the LGBT Center of Central Pennsylvania and the Out & Equal Workplace Summit.
Weidmüller's OMNIMATE Power BUS Connection System has been named the Honorable Mention in the Power – Energy, Power Protection category of Control Engineering's 2020 Engineers' Choice Awards.
February 2021 Connector Industry News > Partnership, Personnel, & Acquisitions News
Frank Flynn, president of Sager Electronics, began his term as ECIA Board Chairman this January and will serve a two-year term. "I am a great believer in the association and am honored to serve the electronic component industry as ECIA's Board Chairman," said Flynn. "ECIA's mission of bringing the component supply chain together to work on the issues the industry faces has never been more critical, and I will work alongside David Loftus, his team, and my fellow association members to address the challenges before us."
Positronic has been acquired by Amphenol Corporation. The acquisition allows the two complementary connectivity companies to combine their industry-leading knowledge and experience and provide their customers with an even broader range of interconnect products and technical design support. Prior to the acquisition, Positronic was a privately held company. Since its founding in 1966, Positronic has expanded globally, developing a broad range of power, D-Sub, rectangular, and circular connector products optimized for demanding markets including the military and aerospace industries and establishing locations in the United States, France, Singapore, Indonesia, India, and China.
CDM Electronics promoted Christina Harrison from Product Manager to Materials Manager, marking her third promotion since joining the CDM team at its global headquarters in Turnersville, New Jersey, as a sales assistant in 2012. In this new position, Harrison will leverage her product knowledge and organizational skills to oversee the monitoring of inventory levels and documentation, participate in contract negotiations, establish departmental policies, goals, and procedures aimed at providing optimal support for supplier partners, and further ensure that customers receive peak-quality product and services. She will report directly to CDM Executive Vice President Lori Maeder.
The HARTING Technology Group has partnered with MIT's Industrial Liaison Program and will collaborate with the storied university to help develop innovative solutions for industrial connection technologies, especially in terms of Single-Pair Ethernet, DC power, and e-mobility, which HARTING classifies as CONNECTIVITY+ technologies. Pictured here: Kurt D. Bettenhausen, Board Member for New Technologies and Development, HARTING (below left) and Karl F. Koster, Executive Director, Corporate Relations MIT Industrial Liaison Program (below right).
True to both its "WE speed up the future" motto and its commitment to pandemic safety, Würth Elektronik recently presented each of its three newest university-level Formula Student e-mobility teams with intensive, virtual, two-day seminars especially adapted to their individual needs and requests. The shift from physical to virtual seminars went so smoothly that Würth then invited all of the German Formula Student teams it supports to participate in a joint seminar that simultaneously addressed various e-mobility topics in a series of virtual rooms. This too was a success and will inspire the company's approach to future virtual events.
AVX Corporation announced its continued support of the newly rebranded DRAGON / PENSKE AUTOSPORT Formula E racing team. The seventh season of the ABB FIA Formula E World Championship is currently scheduled to kick off with a double-header in Diriyah, Saudi Arabia, on February 26 and 27, and marks the third consecutive season that AVX has aligned with Mouser Electronics and TTI, Inc. in supporting the all-electric DRAGON racing team. AVX supports the design and development of cutting-edge EV technologies with a robust portfolio of advanced passive component, interconnect, sensor, control, and antenna solutions expertly engineered to provide peak performance in powertrain, active body control, lighting, power conversion, drive control, and advanced driver-assistance systems.
Mouser Electronics and Molex have partnered with the DRAGON / PENSKE AUTOSPORT Formula E racing team from the get-go, are pleased to have since added TTI and AVX as supporting partners, and are very excited for the sport's seventh season — its first as an FIA World Championship — to begin later this month.
Würth Elektronik supplied the Yonah humanitarian start-up project with free electronic components and technical design support in support of its efforts to develop a robust cargo drone capable of delivering critical medical supplies to impassable areas in the highlands of Papua New Guinea, where there's a rampant measles epidemic. Thanks in part to environmentally resistant and vibration-insensitive connectors provided by Würth, Yonah recently developed its first operational drone: a robust robotic aircraft that combines the flexibility of a multi-rotor helicopter with the endurance performance of a fixed-wing aircraft. The new drone is capable of vertical takeoffs and landings and long-range flights and requires very little maintenance.
LeddarTech, a global leader in Level 1–5 ADAS and AD sensing technology, and OSRAM, a global leader in automotive lighting and laser systems, have entered into a long-term agreement aimed at delivering the industry's first automotive-grade ADAS and, eventually, fully autonomous driving systems at mass-market pricing. OSRAM will leverage LeddarTech's industry-leading LiDAR hardware and software components in its PERCEPT LiDAR platform — the first flexible, solid-state LiDAR platform engineered with a strict focus on industrialization and automotive qualification — to offer OEMs, Tier 1s, and system integrators a mid- to long-range platform that can be adapted for their specific application. LeddarTech also recently announced the appointment of Yann Delabrière to its Board of Directors.
February 2021 Connector Industry News > New Technical Resources
TTI published the second special edition of its MarketEYE Magazine, "Energizing the Roaring 2020s," by resident futurist and President of the TTI Semiconductor Group Michael Knight. In this issue, Knight looks at the evolution of electricity and examines how solar, fusion, hydroelectric, and wind power are impacting global economies and why storage and transmission will be key to powering the world well into the future.
Amphenol SV Microwave made encrypted CST models available for each and every one of its PCB connectors. These models allow engineers to design complete systems without first buying a part or requesting a sample. Soon, HFSS models will be available as well.
A new article from Digi-Key Electronics addresses the fundamentals of coaxial adapters and provides advice for making better use of these components.
ITT Cannon published a new position paper, "Building a Better Set-up Starting With the Interconnect," that addresses topics including why ZIF connectors are ideal for automatic test equipment, why Hertz stress is a critical determinant of connector quality, and the extensive flexibility of ITT's robust DL range. The new video, "ITT Cannon DL Connectors for Test and Measurement," elaborates on that last point.
Mouser Electronics and Molex launched a new medical industry solutions resource site. The new site features a focused collection of product resources, technical specifications, and development insights designed to support the next generation of medical devices, including diagnostic, monitoring, and therapeutic solutions, surgical robotics, and pharmaceutical delivery and imaging systems.
New technical articles available in Allied Electronics & Automation's DesignSpark community include, "Connector Geek Introduces Automotive Connectors" and "Just How Smart is Artificial Intelligence?"
PEI-Genesis published, "Choosing the Right Circular Connector Coupling Style for Your Design," which delves into the pros and cons of threaded, bayonet, and push-pull connectors, and "The Era of Smart Connectivity," which takes a look at how 5G, the IoT, and AI will impact data centers, industrial manufacturing, and transportation.
AVX published two new technical papers, "The History of Insulation Displacement Technology" and "AVX Jumper Pins: Solutions for Solid-State Lighting Board-to-Board Applications."
Bulgin published several new videos about its Circular Fiber Connector range, including  "How Optical Connectors Work," "Fiber Overview," "Applications for Fiber," and both an overview of and introduction to its 4000 and 6000 Series circular fiber connectors.
Arrow Electronics published 10 new technical articles about various connectivity topics, including, ""The AI and ML Future of IIoT for Industrial Automation," "Development Kits Lowering Barriers to IoT Model Design and Development," "Enabling Seamless Ethernet to the Field with 10BASE-T1L Connectivity," "An Overview of PCB-Mounted Connector Technology," "New Single Pair Ethernet: High Quality Asset Health Insights and Power on Two Wires for Condition Monitoring Applications," "The Connected Car Market: Amphenol RF Solutions," "Building and Industrial Automation Trends Require Connectivity," "Connectivity Solutions for Automotive Lighting Designs," "AV Development Continues, Level 5 Autonomy Coming Soon to Consumer Cars," and "As EV Adoption Booms, the Market for Charging Solutions is Poised to Grow."
TE Connectivity launched a new resource page, Electrifying the Future for Humanity and Mother Earth, dedicated to creating a safer, more sustainable, productive, and connected world through the development of innovative connector and sensor technologies designed to advance the electric vehicle movement.
TTI, Inc. published a new line card highlighting its extensive inventory of TE Connectivity's industry-leading automotive connectivity solutions for applications spanning ignition to exhaust systems and infotainment to engine management.
Mouser Electronics published three new eBooks. Artificial Intelligence: Improving Harvests and the Human Experience is the third eBook in its Intelligent Revolution series, which is part of its award-winning Empowering Innovation Together program, and examines fascinating new uses for AI in farming and other specialized applications that target the human experience. Seven Experts on New Approaches for Power Distribution Network Design was developed in collaboration with KEMET and features valuable insights about the new strategies, techniques, and technologies that can help engineers effectively overcome the complexities of powering precision digital circuits from KEMET, Analog Devices, and Samtec personnel. Empowering Design Innovation for Healthcare Wearables, developed in collaboration with Maxim Integrated Products, Inc., highlights the future of wearable technology in healthcare, explores the nuanced design and development of wearable devices, and addresses challenges related to power supplies, sensor data, and accurate monitoring technologies.
February 2021 Connector Industry News > Distribution News 
Avnet is celebrating its 100th anniversary in 2021. Its new Centennial Central website commemorates a century of transformation and resilience and celebrates the people and values that have helped the company thrive over the course of its 100-year history.
Allied Electronics & Automation further strengthened its rapidly expanding roster of more than 500 world-class suppliers and more than 10,000 ready-to-ship product lines with the addition of new industrial components and supplies — including switches, sensors, signaling devices, connectors, industrial markings, tapes, and cleaning products — from POLARIS, TORK, WarriorWrap, E2S, DYKEM, and Nyco.
TTI, Inc. now carries Harwin's Datamate Mix-Tek Cable Housings (pictured) for high-reliability applications including COTS aerospace, defense, avionics, and guidance systems, as well as TE Connectivity's AMP+ HVP 1100 single-position, touch-safe, high-current connectors and headers for hybrid and electric vehicles and other high-voltage applications. TTI also expanded its global line card to include products from Sensata's Cynergy3 brand, which is a leading manufacturer of high-performance industrial sensors and reed relays.
Mouser Electronics' extensive inventory is comprised of more than 1.1 million unique part numbers from more than 1,100 manufacturer brands and includes nearly 5,000 new products from 70 new semiconductor and electronic component manufacturers added just last year, as well as several new product introductions launched just this January, including TE Connectivity's AMPMODU 2mm Wire-to-Board Connectors and its small-form-factor WLAN antennas for operating frequencies spanning 2,400–7,125MHz.
Sager Electronics launched a new website dedicated to its value-add capabilities. The new ValueAdd.Sager.com site makes it easy for Sager Power Systems' experienced team of electrical and mechanical engineers and technicians to guide customers through the entire engineering process for battery, charger, power, and thermal solutions projects spanning simple modifications to high-complexity designs.
Heilind Electronics further expanded its extensive sensor offering with the Omron B5L 3D Time of Flight sensor module, which features an embedded 3-D sensor with high ambient light immunity and provides high precision, long life, and interference prevention in autonomous robots and other automated machinery and equipment, including conveyors, automatic doors, and elevators.
BIRNS, Inc. added new e-commerce capabilities to its website. Customers can now order its industry-leading, ABS Product Design Assessment certified national pipe thread (NPT) penetrators direct from the company, 24 hours a day, seven days a week. Additional products will soon be available for direct purchase as well.
February 2021 Connector Industry News > Associations, Standards, & Certifications News
The UWB Alliance and the omlox community of PI (PROFIBUS and PROFINET International) signed a joint agreement solidifying their partnership on areas of mutual interest. The UWB Alliance, which was established in 2018 to foster the use of UWB technology solutions, promote industry growth, and advocate favorable regulatory developments worldwide, will focus on matters arising from the promotion of UWB technology, advancing updates of the UWB rulesets in the United States and Europe, and furthering global ruleset and spectrum management harmonization. omlox, which was established the same year and is now an award-winning standard driven by a large ecosystem of software and hardware vendors, system integrators, and research labs, and hosted by PI (PROFIBUS & PROFINET International), will focus on the definition and promotion of UWB technology in order to provide cost-efficient, real-time locating services for the UWB industry in an open and interoperable manner.
IPC released the new IPC-2551 International Standard for Digital Twins, which addresses digital twin product, manufacturing, and lifecycle frameworks. Using this standard, any manufacturer, design organization, or solution provider can initiate application interoperability to create smart value chains.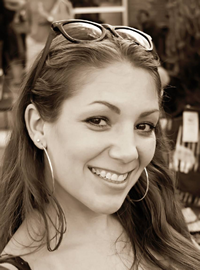 Latest posts by Christine Stieglitz
(see all)