Facts & Figures for the Global Rail Industry Market
The global rail industry market for connectors is expected to yield an 8.0% CAGR through 2018, growing to an annual volume of $828.8 million.
Europe, the largest component of the global rail industry market segment, with 48.8% of the total market, is repositioning itself for consistent expansion into its 2020 plan and beyond. A free trade agreement between the EU and Japan took effect in 2013, facilitating a new flow of technology and equipment. In addition, similar discussions are now underway between the EU and China, as well as the EU and the US.
A key industry driver in Europe is the acceptance and expansion of the ERTMS train control system, both domestically and abroad. In the past three-year period, sales of ERTMS-equipped vehicles have grown 27% in the EU and 61% globally. As of September 2013, 32% of all ERTMS vehicles operated outside the EU.
Japan, with approximately 5% of the rail industry connector market, has experienced a major contraction in rail equipment manufacturing since 2007, with a drop of nearly 34% in rolling stock manufacturing alone through 2012. This contraction has put the focus on growth in export markets, especially for high-speed train technology beyond its home shores. A positive correction is expected in 2014, contributing to a 9.4% CAGR into 2018.
Although the US, the second-largest rail market for connectors at 27%, is still wrestling with the notion of high-speed passenger deployment, it is expected to contribute to a 10.6% CAGR with annual consumption to $256 million by 2018. Similar to the EU, the US train control system known as Positive Train Control (PTC), which focuses on safety and was signed into law in 2008, accounts for a significant portion of connector consumption within the region.
Most rolling stock and rail control applications feature the use of sophisticated card cages with modular circuit cards that perform a host of the PTC processes. These card cages utilize backplane connectors for circuit interfaces as well as circular connectors for system I/O, alongside a full complement of RF/coax devices.
In addition, a restructuring and correction in US diesel locomotive manufacturing is expected, due to a shift towards natural gas and away from coal as a prime energy source in the US. Less coal being consumed impacts demand for the vehicles that transport it — diesel locomotives.
Once expected to outpace all of the regions, China has shown signs of a slowdown, from the 30% annual growth experienced in 2004 through 2010, to a respectable CAGR of 19.9% into 2018. China has relied upon joint venture exchanges with Europe and Japan in high-speed technology, as domestically developed rail technologies had proven inadequate for long-term reliability.
With continually expanding rail system requirements, India, with its Vision 2020 railway agenda, is contributing to a solid Asia-Pacific 9.6% CAGR rate. Recent safety issues fuel the need to hasten a commitment to one of the two competing control technologies, ERTMS or PTC, as the number of rail lines dramatically increases. Capacity in the manufacture of diesel locomotives via joint ventures has allowed India to become an exporter to developing areas in Southeast Asia and Africa, also increasing the consumption of connector devices annually.
The cornerstone of the Bishop & Associates "rest of the world" region, Russia, is dominated by four rail equipment manufacturers: Transmashholding, Sinara Transport Machines, Uralvagonzavod, and Tractor Plants. Transmashholding is the largest private manufacturer of locomotives and rail equipment in Russia, operating 14 factories that significantly contribute to the $100.4 million annual connector consumption expected by 2018.
The rail industry market for connectors is divided into four main sub-segments: Rolling stock, rail control, aftermarket, and infrastructure, which follow accepted industry documentation practices. Globally, there are thousands of organizations, large and small, across all regions, participating in various aspects of these four sub-segments. The 10 largest global participants have been identified by their countries of origin, latest sales figures, and sub-segment participation levels in the chart below.
Many of these global companies have established manufacturing operations across the globe, in addition to joint ventures and technology licensing agreements.
Although the connector market outlook for the rail industry is far from robust, the aggressive and insightful participation by these global leading companies virtually guarantees solid and consistent growth components into 2018 and beyond.
---
No part of this article may be used without the permission of Bishop & Associates Inc.If you would like to receive additional news about the connector industry, register here. You may also contact us at 

[email protected]

 or by calling 630.443.2702.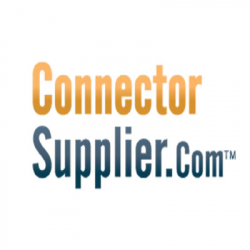 Latest posts by Connector Supplier
(see all)