EV Battery Connectors Go the Extra Mile
EV batteries are improving and the new interconnect products that support them are optimized to manage the high voltage flow of power throughout the vehicle with great safety and efficiency. 
Range anxiety — the fear that an electric car's battery will run out of power and leave you stranded on the side of the road — has been one of the key barriers to electric car adoption. However, that barrier is beginning to fall as charging infrastructures expand and battery technologies improve. The Electric Vehicle Database puts the average EV range at 331 km (205 miles), with the highest-ranking models reaching 434 kms (269 miles). That brings commutes and errands easily within range, especially for owners who plug in at home. Just look at the evolution of the Chevrolet Bolt's battery range. The original 2017 Bolt's battery had a 60 kWh pack with an EPA range rated at 238 miles. And then came the battery recall, affecting 2017-2019 models. The automaker's solution to replace the battery with its 2022 66 kWh pack batteries gives the vehicle a 13% upgrade in range. On the higher end, Tesla is working with Panasonic on a new high-density battery project that will increase its range by 20%; the Model S currently gets 585 km (263 miles) per charge. 
Meanwhile, EV charging infrastructure is also expanding rapidly around the world. Europe plans to add at least one fast-charging station every 60 km by 2025. China built 87,000 public charging stations in the month of May 2022 alone. In U.S., California leads the way with more than 14,627 public charging stations, but even sparsely populated North Dakota recently announced a plan to add charging stations every 50 miles along the two interstate highways that traverse the state. 
Significant developments in EV battery pack technology include new cell chemistries that use lithium tungsten, zinc manganese oxide, organosilicon electrolytes, gold nanowire gel electrolyte, and hydrogen. Researchers with automakers and battery cell and pack OEMs are expanding battery cells' ability to store more energy, charge more quickly, and operate at lower temperatures. These battery compositions are supported across the electric drivetrain by improvements in cables and connectors that reduce the size and cable of component structures, improve thermal management, and move high-voltage current more quickly through the system. TE Connectivity estimates that up to 40% of a new EV's total bill of materials can be attributed to the contents of its battery pack. Battery costs are coming down even as performance is increasing. 
"To achieve fast charging we need to be able to carry more than 500 amps during the charging cycle. Currently we're limited to 200 amps. Everything in the system, from the charging system to the inlet to the high-voltage connectors and the battery cells need to be able to handle the current for high-power charging. One way to do that is to thermally manage the full system. So, this could be through things like active cooling systems, larger cable sizes, low-resistant joints, high-voltage connectors. Each component in a system must be in proper balanced and thermally managed," said Nate Myer, TE Connectivity's senior R&D product development engineer e-Mobility, noting that connectors directly impact system performance in EV battery systems. Connectors for batteries must balance mechanical, electrical, and thermal properties to maximize system performance. OEMs and battery pack manufacturers require a low-profile connector with low contact resistance at the individual contact points, resulting in reduced power loss and less heat. 
During a high-powered, direct current (DC) charge cycle, the main battery connections need to carry sustained currents of up to 600 amps for several minutes, and at significantly higher peak levels during hard acceleration. Additionally, the battery needs to operate reliably for more than 180,000 miles – or about 10 years – at temperatures between -40 °C and +75 °C, with connections needing to operate at or above +150 °C for higher load conditions.
That means interconnects must be made from heat-resistant, ruggedized materials that can endure high temperature swings over a long period of time. The charging cycles and the operating conditions both place stress upon the components; every part of the system must be maximized for light weight, high performance, and high reliability. Even elements such as solder paste play in role in maintaining the integrity of EV battery management systems.
Shielding is another key consideration. High density automotive environments are busy with electronic signals from lighting, autonomy, safety, communications/infotainment, and drivetrain systems. EV batteries and battery management systems — the "brains" of the EV battery systems — must be protected from electromagnetic interference. Board-to-board connectors used between battery packs and the control, communication, and diagnostic systems must be shielded against interference so each system can operate as efficiently as possible. 
"High-power charging is really exciting. Along with newer battery technology, high-power charging will allow EVs to go on the types of long-distance trips we are used to doing in cars with internal combustion engines. For example, if your battery is running low, with HPC stations charging at 500A and 1,000V, you could get up to about 80% of the c harge in three to five minutes, depending on your battery size, its charge state, and if the vehicle can handle this level of charging," said Vince Carioti, Director, Phoenix Contact E-Mobility, North America, for Allied Electronics & Automation, a supplier of Phoenix Contact products for e-mobility. 
In addition to its CHARX high-power charging systems (inlet shown above), Phoenix Contact also offers high-performance connectors for DC charging of large swappable battery units (below). These connectors can handle currents up to 400, voltages up to 750 V DC, and more than 10,000 insertion/withdrawal cycles. 
Another way to quickly recharge is to swap out a spent battery for a fully charged battery. This strategy is being widely implemented in China, where battery swap stations, promoted by the automaker Nio, install a new battery pack in under three minutes. In other markets, replacement battery units are being used for utility and work vehicles, such as forklifts, haulage vehicles, and passenger buses. But most EV charging is still happening via a charging connection embedded in a familiar hand-held format. EV charging connectors offer vehicle owners a "gas pump experience" at the charging station.
As EV adoption accelerates, we will see EV batteries improve and prices come down. The interconnect technologies that facility the transfer of energy into and throughout these systems will support these developments and the transition to e-mobility. 
Subscribe to our weekly e-newsletters, follow us on LinkedIn, Twitter, and Facebook, and check out our eBook archives for more applicable, expert-informed connectivity content.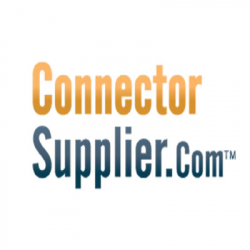 Latest posts by Connector Supplier
(see all)