10 Must-See Moments at DesignCon 2018
This year, DesignCon promises a full array of events, including technical sessions, panels, training boot camps, and hundreds of exhibits featuring the latest connector technology.
DesignCon is one of the premier conferences and exhibitions for the high-speed communications and semiconductor communities. Held each year in Santa Clara, California, this jam-packed three-day event includes continuing education opportunities, an expo highlighting the latest technologies, and networking opportunities across industries. There's so much — you just can't do it all. But, plan carefully and you can make the most of this experience. (DesignCon's handy schedule builder is a great planning tool.) Here are 10 must-see moments you'll want to add to your itinerary.
Get smarter with more than 100 panels and technical paper sessions. DesignCon's Technical Program Committee (TPC), which includes over 90 electronic design engineers and executives from top companies, has selected the most relevant and informative paper submissions to develop a conference that will keep you challenged and up-to-date with an industry that is constantly changing. Learn more about the things that are relevant to your work.
Network like a pro. Gather thousands of the smartest people in the industry together in one place and good things will happen. Meet and learn from the best at events like Tech Trivia at the Chiphead Theater, daily Happy Hour gatherings, and the Tuesday evening kickoff Welcome Reception event.
Play with new toys. Technical sessions and hands-on tutorials span a wide range of topics, and give you the chance to test out new materials, components, and ideas with the guidance of experts from the engineering world.
Go back to school at DesignCon. Three all-day boot camps give engineers a chance to go in-depth on topics including signal integrity, very-high-speed differential signaling, and test and measurement.
The signal integrity (SI) camp — led by signal integrity expert Michael Steinberger, independent SI consultant Donald Telian, and SiSoft VP of semiconductor relations Todd Westerhoff — takes attendees through an interactive demonstration of the development of a typical SI project. Learn the principles of pragmatic SI and how to manage them to produce consistent results and solve problems that may come up in a variety of scenarios.
The very-high-speed differential signaling boot camp led by Lee Ritchey, founder and president of Speeding Edge, will allow attendees to examine measurements made on more than 30 test PCBs used to determine the characteristics of materials available for use in building ever-faster products, as well as to assess the effects of vias, connectors, and mounting structures. This camp is a must for designers who are working with high-performance products.
The test and measurement boot camp features hand-on training for measurement hardware and techniques, with discussions of frequency and time-based instrumentation and lab-based experiments led by an all-star team of expert instructors: J. Danzy, senior RF and microwave application engineer; Heidi Barnes, senior application engineer and DesignCon 2017 Engineer of the Year; Mike Resso, signal integrity application scientist I; Steve Sekel, 400G solutions specialist, OIF PLL Interop WG Chair; Bob Schaefer, R&D project manager and master engineer for the Signal Integrity Group; Robert Sleigh, strategic planner; and Luis Boluna, senior application engineer for high-speed digital systems.
Get credit. Part of the Institute of Electrical and Electronics Engineers (IEEE) program? Starting this year, IEEE attendees will receive IEEE professional development hours (PDHs) and continuing education units (CEUs) throughout the 14-track program. You'll get one credit for every hour you spend in sessions.
See the stars. This year, DesignCon's keynote speakers will discuss the SI/PI and EMI forecast for the next five years. Look for commentary by Istvan Novak, senior principal engineer, Oracle; Eric Bogatin, adjunct professor, University of Colorado; Alfred Neves 
chief technologist, Wild River Technology; and Kenneth Wyatt, senior EMC engineer, Wyatt Technical Services LLC. Plus, two more special keynote presentations will focus on autonomous vehicle safety (Todd Hubing, professor emeritus of electrical and computer engineering, Clemson University) and the next space mission past Pluto (Alice Bowman, New Horizons mission operations manager, Johns Hopkins University Applied Physics Laboratory).
Get technical. Keysight's technical experts and application engineers will demonstrate advanced design and test solutions for high-speed digital measurement scenarios including: PAM4 Solutions for Testing TX/RX Designs, PCI Express Gen4 Solutions, Power Integrity, DDR4/ LPDDR4 Memory Test and Validation, SI Simulation and Data Analytics Software, and more.
Recognize greatness. DesignCon will award its Engineer of the Year honor to the best of the best in engineering and new product advancements at the chip, board, or system level, with a special emphasis on signal integrity and power integrity. See who gets to take home the statue — and a $10,000 grant or scholarship to the institution of his or her choice.
Meet Chiphead. Any trip to DesignCon needs to include a selfie with the event's mascot, Chiphead. We'll see you smiling on social media.
See all the things. Spend some time exploring the latest products and processes in the DesignCon Expo Hall. Engineers, design experts, and suppliers will be on hand to show off their coolest new things. Here are just a few things we're excited to see:
Samtec will be introducing several new products at DesignCon. The NovaRay™ is an industry-leading, high-bandwidth, high-density interconnect system with an innovative pin-to-ground differential pair configuration that enables very low crosstalk to 40GHz+, tight impedance control, and minimal variance in data rate as stack heights increase. The system is 112 PAM4 capable and is rated up to 56Gb/s NRZ per channel. It boasts an industry-leading aggregate average data rate of 1.33Tb/s per square inch.
Samtec's new FQSFP–DD is the first product to take the flyover architecture concept to the QSFP-DD form factor. The QSFP-DD form factor focuses on a next-generation, high-density, high-speed pluggable, backwards-compatible module form factor.
Samtec's AcceleRate® HD is a 0.635mm-pitch, multi-row interconnect system that provides an ultra-high density interface and next-generation bandwidth. The ADM6, ADF6 series has up to 240 total I/Os in a mere 1.88" of PCB real estate.
The ExaMAX® High-Speed Backplane Connector System with new direct-mate orthogonal (DMO) options offers system designers enhanced flexibility by removing the midplane and allowing fabric cards and line cards to mate directly. This fast-growing system architecture increases airflow and improves thermal efficiencies throughout the chassis. DMO solutions also enhance signal integrity via shorter trace lengths and fewer connector transitions while streamlining BOMs and optimizing system cost.
Radiall will showcase its new NEX10™, a lightweight, compact, extremely robust, low-PIM connector, and OCTIS™, a rugged multi-universal connector system. Radiall will also highlight Active Optics and select microwave products. Active Optics by D-Lightsys© are transparent, protocol-independent optical transmitters, receivers, and transceivers designed for harsh environments.
LEONI will display prototypes of its latest developments for data centers, including new 400G copper
solutions, as well as QSFP-DD and OSFP cable systems that enable inter-rack connections with 400G and facilitate full compatibility between the two next-generation standards.
TE Connectivity will demonstrate a variety of new products at DesignCon. A full range of OSFP, QSFP-DD, COBO, and microQSFP high-speed I/O solutions will be featured in demonstrations on thermal performance, RU faceplate density, and data throughput capabilities. Also check out the new Sliver Interconnects, which enable extended reach at 56Gb/s PAM 4 and PCIe Gen 5 for onboard and embedded applications. TE will also show off its advanced family of STRADA Whisper high-speed backplane connectors for high-performing, high-bandwidth systems. These connectors stand out with a continuously expanded range of configurations including direct plug orthogonal, mezzanine, and cables all delivering at 56Gb/s and beyond.
Mouser will feature the latest technology and design solutions from its vast line card of 700+ suppliers, including AAEON UP, BeagleBoard, Cypress Semiconductor, the Linear Technology portfolio from Analog Devices, Maxim Integrated, Microchip Technology, MikroElektronika, NXP Semiconductors, Panasonic, STMicroelectronics, TE Connectivity, and Texas Instruments.
Wave2Wave Solution will have a live demo of the ROME® Robotic Optical Switching platform at DesignCon. This new platform enables telecommunication and data center operators to migrate to software defined networking (SDN) completely down to the physical connectivity layer.
Is your company demonstrating something special at DesignCon 2018? Connector Supplier will be there — let us know what you're up to, and we'll be sure to stop by.
Recently posted:
[related_posts limit="10″]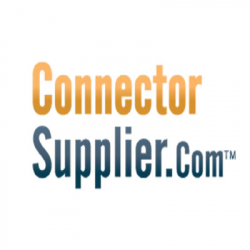 Latest posts by Connector Supplier
(see all)