Connector Industry News: October 2018 — Part II
Summary coverage of connector industry news, including events, awards, partnerships, personnel, distribution, facilities, associations, and standards.
Event News 
Heilind Electronics and JAE are presenting a webinar, "Optimized Interconnect Solutions for Design Flexibility in Portable Devices," at 2:00pm EDT today, October 23. Click here to register.
Kensington Electronics is exhibiting at The Assembly Show today through Thursday (October 23–25) in Rosemont, Illinois.
The Wire & Cable Technology 2018 conference and exhibition that was scheduled for December 4–5 in Frankfurt Germany has been postponed to 2019. No dates have yet been set. 
electronica News 
electronica
2018 will take place in Munich November 13–16. The world-renowned, biennial event will feature more than 3,500 exhibitors from more than 50 countries, including many of our Preferred Suppliers, and will welcome more than 70,000 visitors from 84 countries, including our Vice President, Alice Tanghe, our Managing Editor, Amy Goetzman, whom you can contact to schedule an onsite appointment.
Mouser Electronics
and TTI, Inc. are co-exhibiting at electronica to introduce attendees to their comprehensive solutions portfolios for new, next-generation electronics developments ranging from smart cities and augmented reality to humanoid robots and superbikes, including vast selections of advanced component and product technologies, expert engineering assistance, and dedicated customer service. Visit Mouser and TTI in Hall C3 at Booth 550 to learn more and for a chance to win one of several prizes.
Advanced Interconnections Corp. (AIC)
is showcasing a broad array of interconnect solutions from its Advanced® Tool Box at electronica, including board-to-board connectors, IC sockets and adapters, BGA socketing systems, and package conversion adapters that all feature the company's hallmark screw-machined terminals, as well as its Mezza-pede® SMT Connectors and Peel-A-Way® Removable Terminal Carriers. AIC is also showcasing custom designs, including unique applications of its proprietary solder sphere PCB interface and image sensor sockets. Visit AIC in Hall B2 at Booth 144.  
Digi-Key
is introducing its new DK IoT Studio — a fast, efficient, and easy way to create, deploy, and manage a complete embedded-to-cloud IoT solution — and is giving away tons of free prizes, including a new 2018 Chevrolet Camaro V8 convertible. The new DK IoT Studio provides a seamless path from creation to deployment, helping users get from design to prototype without writing any code by masking the complexity of the underlying software developer's kits (SDKs), application programming interfaces (APIs), and drivers. It also acts as a central console for monitoring and managing devices, data, and users, and can share data with third-party applications, data warehouses, and cloud platforms. Attendees will have a chance to learn more about the new DK IoT Studio, take home a soccer ball, have their picture taken with "Marilyn Monroe," spin a slot machine or play a customized pinball machine for the chance to win one of 15,000 instant prizes, and enter to win a new Camaro. Visit Digi-Key in Hall B5 at Booth 165.
Newark element14
is showcasing examples of the design journey from research and design through production and maintenance; the latest technologies available for embedded applications, the Internet of Things, artificial intelligence, machine learning, and 3-D printing; new ways for customers to accelerate their time to market by deploying intelligent technology at every design stage; and the benefits of the unique ecosystem of support that the company provides — from maker to market service and full design and manufacturing support to scaling for volume production — as part of the Avnet organization. The company will also feature its extensive educational and maker offerings at The Education to Maker Zone, where visitors can interact with demonstrations featuring BBC Micro:bit, robotics, Raspberry Pi, and Lego products. Visit Newark element14 in Hall C5 at Booth 101.  
Positronic
is exhibiting alongside six of its distributors at electronica and will be promoting its custom connector design capabilities along with its portfolio of standard power and hybrid connectors, including the incredibly versatile Scorpion SP Series modular power and signal connectors. Visit Positronic in Hall C2 at Booth 339.
Heilind Electronics is showcasing commercial and mil-spec interconnect, electromechanical, and sensor products for myriad applications from more than 170 leading suppliers at electronica. Highlights will include a wide array of military and commercial connectors, fiber optic connectors, and connector accessories; force, torque, torsion, stress, pressure, temperature, and CO2 sensors; and custom solutions that demonstrate the company's extensive engineering capabilities; and will address application areas including automation, aerospace, defense, green energy, industrial, marine, medical, smart home, space, and transportation. Visit Heilind Electronics in Hall B2 at Booth 319.
Bulgin
is showcasing a selection of its most advanced connector, switch, and sensor products for harsh-environment applications at electronica. Exhibit highlights include the Buccaneer® range of circular power and data connectors, 4000 Series Fiber LC Simplex connectors, the 400 Series intelligent connector with an integrated EEPROM device, industrial automation connectors, switches, battery holders, and rugged sensors designed to support IoT applications. Visit Bulgin in Hall B2 at Booth 275 and stop by their pop-up stand featuring a giant, six-foot long fiber connector between Halls B1 and B2.
Phoenix Contact
and ept GmbH are launching the new ScaleX contact technology, a robust new series of jointly developed board-to-board connectors with a 0.8mm pitch and a new type of contact system especially designed to meet the high safety requirements of industrial PCB connections at electronica 2018. Phoenix Contact is also showcasing several selections from its broad portfolio of advanced connection and automation solutions for Industry 4.0 applications.
Other leading connector suppliers you should make a note to stop by and see at the show include: Aces Electronics, Hall C2, Booth 542; AirBorn, Hall B2, Booth 281; Amphenol ICC and Amphenol Industrial Products Group, Hall C4, Booth 402; Arrow, Hall C4, Booth 412; AVX, Hall B6, Booth 223; binder, Hall B2, Booth 261; Coax Connectors, Hall C2, Booth 427; ERNI Electronics, Hall B2, Booth 518; Fischer Connectors, Hall B2, Booth 219; GCT, Hall B2, Booth 458; Hirose Electric, Hall C4, Booth 402; I-PEX Connectors, Hall C2, Booth 522; JAE, Hall C2, Booth 117; Lemco Precision SA, Hall B22, Booth 578; LEMO, Hall B3, Booth 141; Mill-Max Mfg. Corp., Hall B2, Booth 369; Molex, Hall B3, Booth 131; Nicomatic, Hall C2, Booth 123; NorComp, Hall C2, Booth 335; Omnetics Connector Corporation, Hall B3, Booth 110; QA Technology Company, Hall A3, Booth 232; Radiall, Hall B2, Booth 478; Samtec, Hall B3, Booth 129; SCHURTER, Hall B4, Booth 227; Smiths Interconnect, Hall B2, Booth 247; TE Connectivity, Hall B2, Booth 225 and Hall B3, Booth 311; TT Electronics, Hall B5, Booth 550; Weidmuller, Hall C2, Booth 334; Würth Elektronik, Hall B6, Booth 404, Hall C3, Booth 151, and Hall C6, Booth 200/201; and Yokowo, Hall B2, Booth 213. 
Award News 
Harwin presented Avnet Abacus with its annual Sales Excellence Award in recognition of its strong commercial performance and productivity. Avnet Abacus grew Harwin sales in all key European markets across a broad array of products, including high-reliability connectivity solutions, EMI shielding, and PCB hardware, achieved a 70% year-over-year increase in sales revenue for its Harwin offering, and generated a large number of new design registrations over the past 12 months.
Partnership, Promotion, & Personnel News
Samtec acquired Precision Connector, Inc. (PCI)
, which specializes in the design and manufacture of precision RF and microwave coaxial connectors and brings more than 25 years of design experience in the RF/Microwave industry to the Samtec team. The additional engineering support and product offering of precision interconnects — including 3.50mm, 2.92mm, SMP, 2.40mm, 1.85 m, SMPM, and 1.0mm solutions — will further strengthen Samtec's RF portfolio and accelerate the company's advancements into the precision RF sector. Precision RF will continue to operate from its Franklin, Indiana, location as a division of Samtec, Inc.
Molex
has agreed to acquire the Connected Vehicle Solutions (CVS) division of Laird Limited, which is owned by funds managed by Advent International. Laird CVS specializes in the design, development, and delivery of vehicle antenna systems, smart device integration, and vehicle connectivity devices. These solutions will further enhance Molex's capabilities and support the development of agile connected vehicle technology ecosystems featuring its innovative 10Gb/s Ethernet backbone for automotive OEMs building next-generation, intelligent vehicles.
LEONI and Diehl have entered into a strategic partnership dedicated to electromobility and focused on innovative energy and data transmission and heat management in high-voltage EV and HEV battery systems. The goal of the partnership is to leverage and build upon the unique skills of both companies to offer customers complete system solutions from a single source. In terms of products, the partnership will initially concentrate on cell contacting systems, module connectors, battery management systems, and heat-conducting solutions.
Mouser Electronics and celebrity engineer Grant Imahara recently released the final video episode in the Generation Robot series, part of Mouser's award-winning Empowering Innovation Together™ program. In episode five, Imahara travels to San Francisco to visit with Dr. Mark Palatucci, a co-founder of Anki, which created the revolutionary home robot Vector. Unlike stationary voice-controlled assistants, the fully autonomous, cloud-connected, and always-on Vector incorporates the latest in facial recognition software and artificial intelligence (AI) technology to learn users' habits and mannerisms and become a robot companion.
TTI Inc. acquired RFMW Ltd., a privately held RF and microwave specialty component distributor headquartered in Silicon Valley. RFMW will continue to operate under the RFMW brand name and will report through the TTI Semiconductor Group (TSG). Joel Levine, company founder and president, will remain president of RFMW and will report to TSG President, Michael Knight.
Master Electronics has established itself as a Tariff-Free Zone
in response to the 10–25% tariff increase on product lines originating from China. Company president Riad Nizam said, "At Master Electronics, we focus on ease of doing business and have a passion for helping customers and supporting manufacturers. That's why, while complying with the government's requirements, Master Electronics will also absorb the full tariff policy impact in order to preserve our customers' current ordering experience with absolutely no disruptions. We understand this decision will have a significant impact on our bottom-line. However, as a steadfast supporter of American business and employees, and a proponent of American design and ingenuity — we believe it's the right thing to do, and we can do no less." The Tariff-Free Zone is open to both current and new customers.
element14.com announced a new IoT webinar series aimed at helping engineering professionals develop careers in what has become one of the fastest-growing technology markets in recent years. IoT leaders from companies including Microchip, ST, The Things Network, Microsoft, and Amazon will participate in the series, appearing in live panel discussions covering everything from the skills needed to launch a career in IoT to following a career path and how engineers can differentiate themselves in a competitive field. The first webinar in the series, "How to Start and Grow Your IoT Career" is now available as a recording, and you can find and register for upcoming events here.
TE Connectivity published a new Truck, Bus, and Off-Road Solutions Guide.
Phoenix Contact published a new blog post about space- and time-saving products for the food and beverage industry.
Avnet published an Engineers' Insight article about the benefits and challenges of integrating connected home systems.
Samtec's latest blog posts address the effects of thermal ageing on connectors, its new PC/104 Standards web pages, and environmental compliance with ISO 4001, and share a Q&A with the owner of One Up Studio, a hardware design engineering provider focused on signal integrity, about the design challenges he faces and his connector system selection criteria. 
Molex published a new blog post and video about arresting arc-related incidents before they start. 
Esterline Connection Technologies — SOURIAU
published an interview with its Aeronautic R&D Unit Manager, Thomas Pichot, about the company's ongoing efforts to identify and enact new manufacturing processes that don't require hexavalent chromium, which has long been used in the surface treatment of numerous SOURIAU products, but is one of the substances prohibited by the European REACH regulation. Although these efforts are still underway, SOURIAU has successfully reduced its annual consumption of hexavalent chromium by half, from eight to four tons.  
Peerless Electronics Inc. appointed Todd Schlott, a 30-year veteran of the industrial electronics distribution industry, as its new industry sales manager.
Northwire Inc., a LEMO group company, released a new Custom Cable Assembly Series video focused on shielding. In just three and a half minutes, electrical engineer Aaron Albrecht addresses various types of shielding and their respective benefits, when to use a foil shield vs. a braided shield, tips for high-flex applications, and recommendations for terminating shields to connectors.  
AFC Cable Systems acquired a line of internationally recognized flexible conduit solutions and fittings designed for industrial OEM applications. Flexicon™ conduits provide a robust mechanical barrier to protect cabling from hazardous environmental conditions including stress, wear, impact, penetration, moisture, chemicals, dirt and dust, microorganisms and bacteria, static, extreme temperatures, and even flames.
WAGO hired Edward (Ed) Naczek as its new product manager for DIN-rail-mount terminal blocks. Naczek previously worked for Storage Battery Systems, LLC as an application and product sales engineer and marketing director.
Facility News 
Sager Electronics relocated its Power Solutions Center to a new state-of-the-art facility in Carrollton, Texas. The new 64,000-square-foot facility is 70% larger than Sager's existing location and dedicates 20,500 square feet to value-added production space and an engineering lab, 3,500 square feet to sales offices, meeting rooms, a training room, and a collaborative workspace, and 40,000 square feet to a distribution center that operates on the same warehouse management system as the company's 100,000-square-foot facility in Middleborough, Massachusetts.
Amphenol Aerospace is moving its Nogales, Mexico, facility to the nearby Continental Automotive facility, which is newer, more modern, and nearly twice as large — offering 130,000 square feet of climate-controlled space — starting in January of 2019. The move will follow a detailed quality control plan that has been approved by the appropriate agencies and will be staged one product line at a time to allow for a smooth transition. The company plans to complete the move by June 2019, but will maintain lease rights in both facilities through 2019 to ensure that the pace of transition is solely dictated by its commitment to quality standards and customer service.
Distribution News 
Digi-Key Electronics
now stocks Molex's Woodhead ArcArrest 30A Switch-Rated Connector System, which incorporates many options and components into a smooth, contoured design and delivers the simplest, fastest way to de-energize industrial machines and equipment to perform lockout/tagout operations. The connectors are rated NEMA 4X and IP69k, provide automatic sealing when connected, offer unmated sealing with a closed receptacle lid and plug, and reach 600VAC (max) UL 2682 switch ratings, and all critical components are heavily glass-reinforced with 100% Valox™ materials.
TTI Inc.
recently added several new connector products to its portfolio, including Harwin's Datamate T-Contact, which feature a six-finger design that increases current-carrying capacity over the existing Datamate Standard Contact to satisfy the demands of military, aerospace, and other extreme-duty applications. TTI also now stocks Amphenol RF's High-Frequency SMA End-Launch Connectors, which deliver excellent VSWR performance up to 26.5GHz, and the SOURIAU Trim Trio Series, which offers signal, power, and versatility, including IP68/69K protection, UV resistance, and a ruggedized design for use in harsh industrial and outdoor environments.
Associations, Standards, and Certifications News
ANSI and VITA ratified the ANSI/VITA 57.4-2018 FPGA Mezzanine Card Plus (FMC+) Standard, which extends the Gigabit transceiver support specified in ANSI/VITA 57.1 by adding two new connectors that enable additional Gigabit transceivers running at higher data rates. FMC+ adds an optional High Serial Pin Connector extension (HSPCe) connector that boosts pin-count by 80 positions (arranged in a 4×20 array), enables multigigabit interfaces with 32 full duplex channels, and increases throughput per multigigabit interface to 28Gb/s in each direction to achieve higher data rates and expanded bandwidth within the same form factor as FMC. Additional signals to support backplane reference clock and synchronization have been added as well.
On September 25, representatives from prominent automotive and rail OEMs and Tier 1 suppliers met in Frankfurt, Germany, to launch the IPC Transportation Electronics Reliability Council (ITERC), which was partly developed in response to positive encouragement from IPC members and automotive industry leaders who had attended IPC's debut Automotive Electronics Reliability Forum in Nuremberg this June. Inaugural members of the group include key technologists with core expertise in electronic hardware development, manufacturing technology, PCB design, quality, and environmental reliability. The council will meet quarterly, and its next meeting is scheduled for December 3. For participation information, contact Sanjay Huprikar.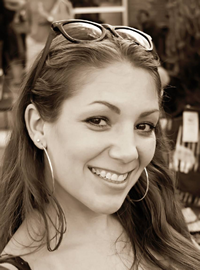 Latest posts by Christine Stieglitz
(see all)