Board-to-Board Product Roundup
Check out this week's product roundup for information about some of the latest and greatest board-to-board product solutions on the market.

Amphenol FCI
's BergStak® 0.8mm-pitch parallel board-to-board connector system provides flexible solutions designed for high-speed, high-density applications across the communications, data, industrial, instrumentation, and medical markets. Available with 16 PCB stack heights spanning 5 – 20mm and nine sizes with 40 – 200 positions, the series' 0.8mm double-row contact pitch conserves PCB space, and its housing and terminal profile guarantees support of up to 12Gb/s. The RoHS compliant and lead-free series also features a scoop-proof design and is available with multiple plating and packaging options and with optional PCB locator pegs to facilitate ease and accuracy during manual assembly.
BTC Electronics offers
Glenair's MWEB Series EdgeBoard Connectors. Designed to provide reliable, ruggedized alternatives to commercial board connectors in motherboard-to-daughtercard applications, these high-density backplane connectors feature rugged aluminum shells, twist pin contacts, and a minimal 0.05" (1.27mm) pitch, and meet the requirements of MIL-DTL-5302/120 through /123. The series is available in four styles: surface mount card edge for daughtercards, vertical through-hole for motherboards, right angle through-hole for daughtercards, and prewired cable connectors with 128 or 184 (2 x 92) contacts.
ERNI's miniature MicroSpeed board-to-board modular connector system has a 1mm pitch and supports high-speed data applications up to 25Gb/s. The connectors offer excellent signal integrity, low inductance shielding for cost-effective noise reduction, and enable stack heights spanning 5 – 20mm at effectively any desired height due to a long, 1.5mm contact wipe. They are also available in coplanar and perpendicular configurations and feature a flexible open pinfield design with several different signal-pair layouts for differential data transmission.
Smiths Interconnect
's Aurora Series COTS Plus 2mm hard metric connectors for CompactPCI® applications deliver high-reliability intermateable solutions with enhanced durability, improved contact resistance stability (25% better than COTS after test cycle), and high resistance to the fretting corrosion frequently encountered in commercial aviation, space, and defense markets. The COTS-compatible series reduces non-recurring costs due to common tooling and board layout, and can lower total system cost by increasing MTBF by approximately 40%. The bifurcated contact system is also lubricant-free, which both enhances electrical stability and reduces the occurrence of secondary contamination, and is available with 55, 110, and 125 signal contacts and in straight and right angle mounting styles.
ODU-MAC® Blue-Line hybrid connectors
feature ODU's time-tested spindle locking system in a corrosion-resistant plastic housing and can be configured in even the smallest of spaces with no tools or special knowledge. Its modular design allows for up to 370 contacts per frame, which is especially useful in mechanical engineering and test and measurement applications, its mechanical and optical coding easily distinguishes modules to prevent faulty clip-ins, and its crimp contacts facilitate reconfiguration even when assembled. The series is available with a variety of plastic and metal housings rated up to IP69 and features an extremely high packing density of 2.4mm/unit, at least 10,000 mating cycles, and transmission options including: signals, power, high current, coax, compressed air, data, and fiber optics.
ITT Cannon
's Universal Contact Series combines high hertz stress with optimal base material finishes (beryllium and titanium copper alloys) to ensure low product variability across distributed global manufacturing footprints in the defense, consumer, telecommunications, and industrial markets. The RoHS compliant series is available in heights spanning 1.3 – 4.6mm and, with only 0.1mm of deflection, creates 0.3N of force and 300k psi, eliminating all issues regarding life cycle and vibration conditions. Made of a single piece of stamped and formed material, the series also features a solder wall that prevents flux and paste from entering the critical deflection area and side wings that protect the moving beam from damage.
Amphenol Commercial Products
' high-speed board-to-board connectors for high-density applications provide high contact force for mating reliability with forced insertions and removals. The 0.8mm connectors enable 13 stack heights optimized for high-speed performance, offer 20 – 200 positions, and meet SAS and SAS-3 electrical requirements, as well as PCI Express 3.0 and 4.0 electrical requirements. The series also features 8, 15, or 30µ" gold plating to improve contact resistance and prevent corrosion. Ideal applications include: computers, test cards and card extenders, telecom and datacom equipment, test and measurement equipment, routers, and servers.
AVX
's STRIPT™ 70-9159 Series single two-piece contacts deliver one of the smallest profiles capable of supporting a full 5A. Ideal for use in low-cost linear LED lighting, and other commercial and industrial coplanar and extended card applications, the series features a positive latching mechanism that effectively replaces thermal adhesives, unreliable hand soldering, and large, light blocking connectors. Featuring gold-plated BeCu spring contacts, the SMT series maximizes lateral PCB alignment and mating tolerances for board-to-board applications and delivers enough force to keep PCBs securely fastened in high stack tolerance applications. It's rated for 300V (based on placement distance), 5A current, five-cycle durability, and operating temperatures spanning -40°C to +125°C.
TE Connectivity
's 56-position, high-density, press-fit board stacking connector features a VPX footprint for low noise and delivers gas-tight connections and 10Gb/s with reliable signal integrity. Well suited to mezzanine and parallel board-to-board applications in rugged military and commercial aerospace systems, the space-saving connectors are end-to-end stackable to reach higher pin counts and use eye-of-needle compliant pins for solderless application.
Heilind Electronics
offers Molex's SlimStack Armor™ Connectors, which deliver up to 3A of extra power through protective metal covers, as well as provide superior mating guidance and electrical contact assurance for mobile devices and other tight-packaging applications. Available in a wide selection of low profiles and narrow widths with various stack heights and circuit sizes for space savings and design flexibility, the series is ideal for use in telecommunications, consumer, and medical applications including: smartphones, tablet PCs, portable audio and navigation equipment, and portable patient monitoring, therapeutic, and surgical equipment.
Samtec
's Tiger Eye™ microminiature interconnects deliver high-reliability, high-cycle performance especially designed for rugged environments. Available in three pitches (0.8mm, 1.27mm, and 2mm), the series features heat-treated multi-finger BeCu contacts with redundant points of contact and is offered in a variety of connector interfaces, including: two-piece board-to-board, discrete wire systems, and IDC cable assemblies. Surface mount and through-hole terminations, vertical and right angle orientations, and ruggedizing features, such as friction latching, weld tabs, and locking clips are also available for enhanced design flexibility.
Recently posted:
[related_posts limit="10″]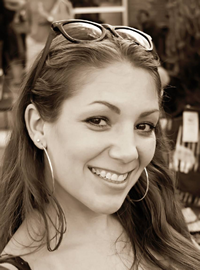 Latest posts by Christine Stieglitz
(see all)