2023 World Connector Market Handbook Out Now
A new market research report, 2023 World Connector Market Handbook, tracks the continued rise of global connector sales and projects future performance for this vital component category.
The global connector industry has weathered the disruptions of the pandemic as well as natural disasters, war, global economic stresses, and other recent challenges remarkably well. Global connector sales increased $6.1 billion, or +7.8%, in 2022, with all regions except Japan recording an increase in sales, according to a new market research report from Bishop & Associates.
2023 World Connector Market Handbook
2023 World Connector Market Handbook examines the connector industry from 2013 through 2022, with a preliminary 2023 and 2028 forecast. Bishop & Associates has closely followed the connector industry since 1985 and the firm draws upon decades of historical study to show how recent trends measure against past performance as well as offering a forecast for the next five years.
Bishop's research report details the connector industry by region, end-use equipment sector, and product type. Utilizing tables and graphs, key statistics are provided for total world, as well as by individual region.
The report reveals the best performing region in 2022 and anticipates which markets, products, and regions will see the largest growth in sales in 2023 and during the next five years. Several emerging technologies, including the continued rollout of 5G and beginning of 6G, the proliferation of IoT and automation technologies, the electrification of vehicles, and the recovering semiconductor market, will all influence the future of connector sales.
Additionally, the fiber optic connector market share has increased steadily over the past 10 years, influencing new connector development and sales of existing product categories. The report examines these trends and products to project what areas will see future growth or shrinking sales.
So, what do the numbers show for the present moment? Will we maintain the current momentum or will sales decline in 2023? Only time will tell, but this report offers some important information that will help users of connector products make business decisions. Visit Bishop & Associates to learn more.
Subscribe to the Bishop Report, a publication by Bishop & Associates, to receive monthly updates on the performance of the connector industry.
Check out more articles covering the world connector industry.
Subscribe to our weekly e-newsletters, follow us on LinkedIn, Twitter, and Facebook, and check out our eBook archives for more applicable, expert-informed connectivity content.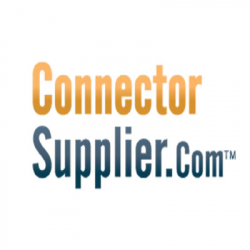 Latest posts by Connector Supplier
(see all)