Meritec Announces Franchised Distribution Agreement With BTC Electronic Components
Meritec Announces Franchised Distribution Agreement With BTC Electronic Components
Meritec announced a franchised distribution agreement with BTC Electronic Components (BTC). BTC is a 100% franchised/authorized, stocking, and value-added assembly supplier of connectors, backshells, and interconnect accessories.
"Meritec is excited about the new relationship with BTC," said Michael Cole, president of Meritec. "The new partnership complements our continued efforts to expand Meritec's mil/aero channel to market. BTC's wide range of customers and great relationships will help to market and distribute our broad line of rugged high-speed interconnect and cable assemblies."
"Meritec is pleased to have established a partnership with BTC to distribute our full line of products and promote our various interconnect solutions to its customer base," added Ed Weinfurtner, Meritec's CEO. "In particular, we envision BTC being an integral partner in the sales, service, and support of our new Hercules rugged high-speed interconnect product line, which is now in production."
As part of the agreement, BTC will distribute the full range of Meritec products including Hercules, VPX, 2mm HMA, flash memory sockets, PCI Express, and flat flex cabling.
"Meritec is recognized as a market leader in providing solutions for its customers' most challenging interconnect applications," said Paul Moseley, president/CEO of BTC. "At BTC, we are committed to providing our customers with a solution to all their interconnect requirements. The addition of the Meritec franchise and their innovative technology and engineering expertise further strengthens this commitment."
"The end result," he added, "will allow us to support our customers when they need a complete solution for their interconnect applications. When an off-the-shelf product is not available, they can turn to the combined technical expertise and experience of BTC and Meritec."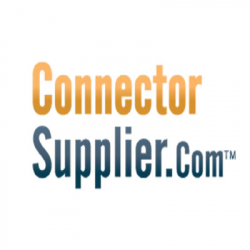 Latest posts by Connector Supplier
(see all)