TE Connectivity Exhibits Solutions for Terabit Networks at DesignCon 2013
TE Connectivity Exhibits Solutions for Terabit Networks at DesignCon 2013
At DesignCon this week, TE Connectivity will showcase its copper and fiber optic connectivity solutions to enable the next wave of 400 Gb/s to terabit communication and networking equipment.
"As system architects and designers think about their next-gen needs in terms of throughput, density, and cost-effectiveness, they weigh both copper- and optic-based solutions," says Nathan Tracy, TE Data Communications industry manager. "Our live demonstrations at DesignCon will illustrate how we are working to accelerate such critical decisions using copper, fiber optics, or both to enable the next terabit system."
Several demonstrations will feature TE's latest 25-40 Gb/s STRADA Whisper backplane connector, one of the first connectors that can effectively help realize terabit-and-beyond architectures. Attendees can also view live presentations of TE's Quareo product that adds intelligence and managed connectivity to a network's physical layer.
TE Principal Engineer Chad Morgan, DesignCon 2012 award-winner, and TE Signal Integrity Engineer Megha Shanbhag will deliver a co-presentation titled "Beyond 25 Gb/s: A Study of NRZ and Multi-Level Modulation in Alternative Backplane Architectures." This technical session will take place January 29 at 2 p.m. in Ballroom F.
Also on display will be TE's broad range of copper and fiber optic connectors and cables, including a full portfolio of products for InfiniBand, IEEE, Fibre Channel, SAS standards, and more—as well as circuit protection products. Industry experts will also be available to discuss how to rethink and remodel current architectures for next-gen communication systems.
For more information on the TE booth #507 at DesignCon 2013, visit our special events web page.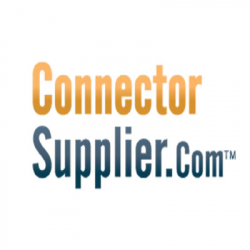 Latest posts by Connector Supplier
(see all)