Inside Connection: TTI Inc.
North American Headquarters Location: Fort Worth, Tex., USA
The Big Picture: 
More than 40 years ago, TTI positioned itself as the leading, authorized distributor offering IP&E components. Broader and deeper inventory and leading-edge technology products and services have established TTI as the specialist in electronic component distribution. TTI strives to be the industry's preferred information source by offering the latest IP&E technology and market information through its online MarketEye Research Center at www.ttiinc.com.
About the Company
TTI Inc., a Berkshire Hathaway company and a specialty distributor of interconnect, passive, and electromechanical components, provides an extensive range of related value-added services and the industry's deepest in-stock inventory to customers and suppliers around the globe. Major customer market segments include aerospace, industrial automation, computer, telecommunications, commercial vehicles, and medical equipment.
At a Glance:
Employs 3,800 people
100+ locations throughout North America, Europe, and Asia
Previous acquisitions include Mouser Electronics, Sager Electronics, Mateleco (France), Net-Aye (Israel), Campbell Collins (UK), and NPCS Autotronics (China)
Notable Quotable:
"Stocking available-to-sell product is central to distribution's value proposition to our customers."
—Paul Andrews, founder and CEO, TTI Inc.
Product Offering
TTI has become the world's leading connector specialist in the electronic component industry. It offers a world-class line card made up of the leading connector manufacturers. TTI maintains an extensive inventory and offers the best and broadest interconnect and wire management choices in the industry, meeting almost any customer requirement. The product line includes resistors, capacitors, connectors, potentiometers, trimmers, magnetics, circuit protection, filters, electromechanical, and discrete semiconductor devices.
The company's basic strategy is to focus on stocking these products and striving to be the industry's leading distributor from a service and reliability standpoint. It maintains an extensive inventory of DC power connectors, fiber optic connectors, I/O connectors, military connectors, transportation, RF, industrial, backplane, mezzanine connectors, and terminal blocks from the industry's finest manufacturers. TTI also carries a broad range of wire management and identification products and associated application tooling. All TTI employees participate in company-wide training programs, which have helped create the most product-knowledgeable team in the industry. Additionally, customers can rely on the TTI sales team as a valuable resource of information and guidance.
Legacy Product of Note
TTI's roots in the connector business lie in the military/aerospace/commercial aviation connector business, with almost 30 years of experience with these products. Commercial board-to-board and wire-to-board connectors came shortly thereafter. TTI is the leading global distributor for its suppliers of these products today, and they account for a large percentage of its global sales.
Marquis Product of Today
Today, just about any connector is available at TTI, but its fastest growing connector products lie in the area of transportation/automotive (housings and terminals, sealed and unsealed), industrial (terminal blocks, board-to-board, compact PCI, communications/Ethernet, IP 66, 67, 69, etc.), and high speed I/O and backplane connectors.
Markets
TTI's primary areas of focus are in servicing and supporting contract manufacturers and wire harness/cable assembly manufacturers, industrial OEM customers, energy (including oil and gas, alternate, and renewable energy), military/aerospace and commercial aviation, communications, computer, consumer, medical, and lighting.
Value Added Services
TTI Inc. is registered to ISO 9001:2000 standards and offers a wide selection of electronic component value-added services to commercial and military customers. All assembly is performed in its state-of-the-art 55,000-square-foot dedicated facility. The assembly operation has achieved Six Sigma quality performance and maintains lead times well below the industry average. It is important to note that all TTI's value-added services are manufacturer-authorized.


Most Notable Achievement
TTI's most notable achievement was being acquired by Warren Buffet and Berkshire Hathaway.
Awards Received in 2012
Supplier Awards:

TE Connectivity – Global Distributor of the Year (fourth consecutive year)

Cooper Bussmann – Outstanding Sales Growth

TDK – Outstanding Sales Growth (fourth receipt)

Spectrum Advanced Specialty Products – Distributor of the Year

Omron – Superior Electromechanical Segment Focus

Souriau – Industrial Distributor of the Year

Bourns – Distributor of the Year

Vishay – Distributor of the Year

Spectrum – Distributor of the Year (third consecutive year)

Ohmite – Chairman's Award for Sales Excellence (sixth consecutive year)

Customer Awards:

Celestica – Honoree Total Cost of Ownership

National Instruments – Global Supplier Award

L3 Communication West – Gold Award, Denver Branch

Raytheon Integrated Defense Systems – 4 Star Supplier of the Year
Mobile Apps
The TTI Inc. app for mobile devices enables on-the-go access to TTI's inventory of electronic components. This application is designed to help visitors search for parts, view product datasheets, procure parts, submit quote requests, and obtain order status information.
Locations
---
TTI Inc. — Global Headquarters
2441 Northeast Parkway
Fort Worth, TX
76106-1816
Internet Sales: 877.645.4884
Internet Sales Fax: 817.665.6750
Sales: 800.225.5884
Sales Fax: 817.740.9494
Corporate: 817.740.9000
Fax: 817.740.9898
Email: [email protected]
---
TTI Inc. — European Headquarters
Ganghoferstr. 34
82216 Maisach-Gernlinden, Germany
Switchboard: ++ 49 8142 6680 0
Fax: ++ 49 8142 6680 490
Email: [email protected]
---
TTI Inc. — Asian Headquarters
3 Changi North Street 2
Logistech Building
#04-01
Singapore 498827
Switchboard: 65 6788 9200
Fax: 65 6788 9300
Email: [email protected]
Contact TTI online: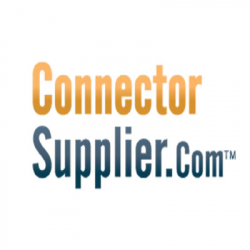 Latest posts by Connector Supplier
(see all)