Trouble-Free Supply Chain Management from Avnet Express
9-20-11—Avnet Express, the e-commerce engine for Avnet Electronics Marketing, announces new web enhancements for customers in the Americas with existing supply chain engagements. These enhancements help make it easy for customers to manage their supply chain. With more than five million electronic component parts in its catalog, Avnet Express enables its customers to: • Look into the future.
Customers who use AvnetExpress.com to manage their supply chains now have the option to see what inventory is being held on their behalf. Using the "Bonded Inventory" option on AvnetExpress.com, customers can now see the entire catalog of readily available inventory that has been bonded to their account. This option gives Avnet customers the flexibility to see their entire product inventory, make adjustments, and see their entire supply chain pipeline. In addition, all orders placed by 8 P.M. CST will be shipped same-day. • Generate custom reports.
AvnetExpress.com users can now generate customized reports, giving customers the ability to self-select the data points most important to them. Customers can choose from a variety of reports that detail every aspect of their order status. Reports can be customized to reflect orders shipping within the next seven days, pending orders, order status, and other forecasting information. This customized supply chain dashboard can be accessed 24 hours a day, seven days a week, and gives Avnet customers a complete snapshot of their supply chain engagements. Avnet Express offers parametric searching capabilities and the ability to upload a bill of materials (BOM) for easier sourcing of products and a consistent global platform of localized content. The site can be accessed in nine languages and 13 currencies. Visit Avnet online.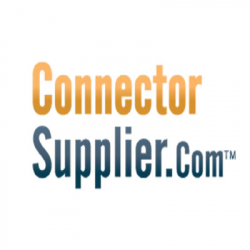 Latest posts by Connector Supplier
(see all)