Toyota to Unveil New Color-Changing Car


A chameleon-like vehicle that changes color according to the driver's mood; suggests destinations based on facial expressions; and warns of cars in blind spots; forms part of Toyota Motor's vision for the future.
The color-changing car is among the concept models that Toyota plans to display at the biennial Tokyo Motor Show this month. Still a work-in-progress, the vehicle codenamed Toyota FV2 presents applications that engineers envision may come out of the automaker's research into humanoid robots and their use of facial and voice recognition.
"The car will appeal to future consumers of the digital generation, who have been used to smartphones or iPads from a young age," said Takeo Moriai, a manager in Toyota's product planning group. "Given that the technology is still at a very early stage of development, it's challenging for us to figure out the extent to which the car can read emotions."
Toyota joins automakers, including GM, in introducing computer-assisted technology that helps reduce accidents and human error on the road, and may eventually allow cars to drive themselves. It will also display a concept version of a hydrogen-powered car at the Tokyo show as part of plans to introduce a fuel-cell vehicle around 2015. Its exterior design is inspired by a catamaran and evokes flowing water, according to the company. The four-seater car will have a range of at least 310 miles and refuel in as quickly as three minutes, or about the time it takes to fill up a gasoline vehicle. The Tokyo Motor Show is open to the public from November 23 to December 1.
Copyright (C) 2013 LexisNexis, a division of Reed Elsevier Inc. All Rights Reserved.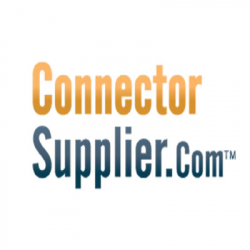 Latest posts by Connector Supplier
(see all)