Strong 2022 Sales Lead into Optimistic Start for 2023
But what does 2023 hold for connector sales? Bishop & Associates' Ron Bishop takes a look at the technologies and markets that use connectors to give us some clues about what the year ahead will bring.
The final connector industry sales results from 2022 are coming in, and preliminary sales figures for the year show a very healthy increase over 2021. Given that we saw a blockbuster increase in sales of 24.3% in 2021, building on that unprecedented growth is very impressive. Some regions, markets, and products grew more than others, and the industry is still dealing with backlog as well as geopolitical tensions, materials costs, and labor shortages, but the future continues to look bright for the connector industry.
Danny Boesing, product marketing manager at Samtec Inc., and Ron Bishop, president of Bishop & Associates, recently had a conversation about the technologies, markets, and world events that shape the outlook for the interconnect industry.
Danny Boesing: How did the overall connector industry perform in 2022? 
Ron Bishop: We are anticipating connector industry sales to come in at around $83,822 million in 2022. I can't give you a set-in concrete number yet, as many connector manufacturers have not closed out the year but based on what we have seen in billings and bookings over the last several months, industry growth should be around 7.5%.
This is a 7.5% increase over 2021 industry sales, when we saw an astonishing 24.3% growth. As for surprises, the biggest surprise was how well overall the industry did. At the beginning of 2022, we had anticipated sales to grow 5.7%, which would be considered solid growth. This robust and solid growth was primarily due to strong bookings posted throughout late 2021 and early 2022. As the year progressed, we realized that growth was going to be much greater than we had initially anticipated, especially in North America and the ROW region.
In 2022, North America and the ROW region both will achieve double-digit growth, while all other regions except for Japan will have single-digit growth. Japan has only had one positive year since 2018 and will once again show negative growth.
It is important to note, when we discuss sales numbers, that everyone realizes these numbers are in U.S. dollars. When we look at year-over-year growth, even just for the month of November 2022 (as shown in the table below) in local currencies (yen, yuan, and euro), connector sales are negative in three of the six regions, with a double-digit decline in Japan.
DB: What do you expect for the overall connector industry in 2023? Do you have an estimate by region of the world?
RB: Based on the bookings and billings we have witnessed in the last several months, Bishop anticipates connector industry sales to be $85,700 million. This is a growth of 2.2% over 2022. We feel all regions will grow in the low single-digit range, except Japan, where we anticipate sales to continue to decline slightly. As for market growth, we don't anticipate any of the regions declining, although growth will be at a substantially lower rate than recorded in 2021 or 2022.
DB: Which market sectors do you expect to grow the most, and why is that? Conversely, are there any industries you expect to decline, or if not, which ones will show the least growth in 2023 and why? 
RB: The three market sectors we anticipate will grow the most will be telecom/datacom, military/aerospace, and automotive. We do not anticipate any of the market sectors to experience negative growth, nor do we anticipate any one sector to significantly outperform another sector.
As to why these three sectors are anticipated to outperform the others, the answer is easy: demand. The world continues to have an insatiable demand for bandwidth. Other things, like the advancement of artificial intelligence (AI) and growth in cloud computing, will also drive the telecom/datacom market. As for the military market, its growth is weighed heavily by ongoing conflict. This includes conflict between Russia and the Ukraine, China and Taiwan, and North Korea and South Korea. There is also increased concern about nuclear threats and cyberattacks. It is important to note that growth in the military market is generally slow and reflective of projects and programs that were approved in previous years.
Growth in the automotive sector will be the result of several factors. Pent-up demand will play a key role, with many vehicles finally receiving critical components that have previously been unavailable. Continued growth in electric vehicles, driven by government policies, will also contribute to the growth in the automotive sector, as will growth in autonomous vehicles.
Markets showing below average growth, but still positive, will include transportation, computer & computer peripherals, and business/office equipment. The transportation market is anticipated to see a decline in the demand for commercial vehicles, as interest rates continue to rise. A decline in consumer spending for items like RV, personal watercrafts, and ATVs will also likely occur. The lower growth in computer & computer peripherals and business/office equipment will result from more individuals heading back into the office, as well as an anticipated increase in layoffs, which we are already witnessing.
DB: How long do you think the "great inventory burn-off" will last?
RB: At the end of November, connector industry backlog sat at $21,828 million. This is down $2,548 million from October's backlog of $24,396 million, and as indicated in the following table, equates to 14.5 weeks. As the following graph shows, this is the lowest weeks we have seen in all of 2022 and significantly lower than the 16.4 and 16.9 weeks seen in May, June, July, and August.
Based on the most recent connector industry book-to-bill, backlog will continue to shrink, averaging out at below 10 weeks by mid-summer. It is interesting to note that for 2020, when connector industry sales declined -2.2%, industry backlog in weeks averaged 8.7 weeks! 
DB: Do you see prices or lead time increasing or decreasing as backlog decreases?
RB: According to our most recent survey, industry personnel anticipate connector prices to continue to increase, driven by an increase in raw materials, labor, and overhead. The majority of the industry, 52.8%, anticipates prices will increase a minimum of 1%, with the greatest percentage anticipating pricing to increase between 3% and 6%.
Examining lead times, according to the same survey, the majority of the industry anticipates that lead times will stay the same or decrease. Reviewing standard lead times, most feel, based on the product type, that lead times will run between 8 and 12 weeks, with average lead time running about 8.7 weeks.
By Connector Supplier and Samtec Inc. 
Versions of this conversation appear in the Bishop Report and Samtec's blog. Samtec was recently ranked #1 for the 18th time in the Bishop and Associates Customer Service Survey. Connector Supplier is published by Bishop & Associates.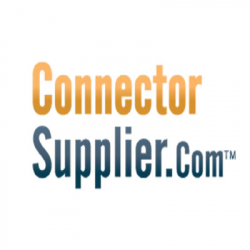 Latest posts by Connector Supplier
(see all)