Samtec PowerStrip EXTreme Ten60Power
Samtec PowerStrip EXTreme Ten60Power
Samtec's line of PowerStrip interconnects now includes the EXTreme Ten60Power socket and terminal system that delivers high current power performance of up to 60A per power blade (one blade powered at 75ºC; 30ºC Temperature Rise) with a low 10mm profile design for enhanced system airflow. This system is an ideal solution for board-to-board power applications in industries such as networking, telecommunications, datacommunications, automotive/transportation, medical, and military/aerospace.
The PowerStrip EXTreme Ten60Power (ET60S/ET60T Series) interconnects are available as power-only or signal/power combinations for increased design flexibility. Symmetrical or asymmetrical configurations of up to 12 total power blades on 5.50mm (.217″) pitch are available on either side of 24 signal pins on .100″ (2.54mm) pitch. The thru-hole, right-angle terminal and socket are ideal for coplanar applications. The socket is also available in a vertical orientation for perpendicular mating. This system is rated for resistance to arc for hot-pluggable applications with a maximum voltage rating of 250V. Rugged guideposts are standard and assist in blind mating.
Samtec's PowerStrip interconnect family is designed to meet a variety of high current applications and also includes three product levels differentiated by size and power output: PowerStrip/35, PowerStrip/25, and PowerStrip/15. In addition, the PowerStrip family includes a discrete wire power system, a power/signal combination cable system, power and power/signal combinations in right-angle and vertical orientations, a hinged system, and press-fit termination for board-level applications.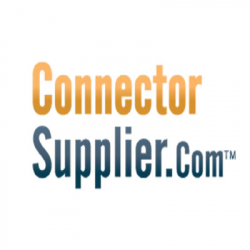 Latest posts by Connector Supplier
(see all)