Rapid Innovation Puts Pressure on EV Battery Connectors
"We're in the midst of a revolution," say TE Connectivity's e-Mobility experts, as automakers make exponential gains in battery performance and electric drivetrain efficiency.
The EV battery ecosystem is changing quickly. Automotive OEMs and battery cell and battery pack manufacturers are investing in innovative battery chemistries, new form factors, and interconnects that support charging and system performance. As a result, EV range is rapidly increasing and charging time is shrinking. In the mid-2020s, electric options in the automotive marketplace will greatly expand.
Even so, many challenges remain. The electrical demands on a battery pack and its connections are enormous. During a high-powered, direct current (DC) charge cycle, the main battery connections need to carry sustained currents of up to 600 amps for several minutes, and at significantly higher peak levels during hard acceleration. Additionally, the battery needs to operate reliably for more than 180,000 miles – or about 10 years – at temperatures between -40 °C and +75 °C, with connections needing to operate at or above +150 °C for higher load conditions. Battery cell and module interconnectivity, thermal management, protection, sensing technologies, and the battery's electronics and management system must be considered. In addition to these performance issues, bringing down costs is also a priority; as much as 40% of a new electric vehicle's total bill of materials can be attributed to the contents of its battery pack.
Connector Supplier talked with TE Connectivity's e-mobility team to learn more about the changes coming to automotive battery connectivity.
Managing heat buildup is a big part of maximizing EV drivetrain performance. What design or material features make the connectors used in EVs able to handle high heat and high voltages?
Mihran Kireccioglu, senior director of product management: Today's EVs are expected to handle peak electrical loads for longer periods of time. The increased electrical performance means the EV must accept much higher voltages and currents. When more energy is transferred, the resulting byproduct is more heat. And when electrical components heat up, they undergo an aging process that can change the electrical properties of the component over time.
At TE, thermal management isn't just a design feature; it's also a critical function during the development phase of all our high-voltage connector products. We provide a wide range of contact technologies within our connector platform that maximize the current carrying ability of our high-voltage connectors, especially those in our Class-5 (>200 amp) and Class-6 (>400 amp) portfolio. These high-current solutions are in greater demand, driven largely by the need for high-powered charging, increased torque, and increased acceleration.
Our Class-5 and Class-6 connectors include heat dissipation features. For instance, our HC-STAK connector terminals are designed with stackable fork-style contacts that create a flexible, multi-point connection that can be adjusted to precise current requirements, maximizing energy transfer while minimizing heat. We have inlets and connectors that offer thermal sensing as a means of preventing derating, or the automatic lowering of current that can slow the charging process. Our high-voltage terminals are designed with enhanced technologies that optimize current carrying ability. And we have advanced metallic terminal plating solutions that provide greater durability and heat management over time than standard coatings can.
In addition to our products and solutions that manage heat, we also conduct system-level thermal simulations. These models provide valuable data that OEMs and their suppliers can use to optimize design. They can also provide a real-world view of a component's temperature limits without affecting its durability. These simulation tools enable us to uncover the most appropriate connector and cable design for the application, which we refer to as 'right-sizing.'"
There are numerous new battery chemistries and technologies currently in use or in study for EV batteries. How do battery differences influence connector selection?
Erik Schneider, senior director of E-mobility Strategy: New battery technologies are driven by increasing energy density, charging performance, safety, the battery's expected lifespan, and cost optimization. Sustainability, recyclability, and the circular economy also play an increasingly important role. Battery chemistries have an indirect influence on the choice of a high-voltage connection because different chemistries deliver different power densities, which can translate into different voltage and current levels in the EV's architecture. TE offers a wide range of high-voltage connector systems – from Class 1 (up to 20 amps) to Class 6 (>400 amps), covering the full spectrum of voltage and current needs in any electric vehicle.
TE offers solutions for internal battery pack connectivity, including solutions for power flow from cell to cell, module to module, as well as the necessary signal acquisition and processing for proper cell management, by measuring cell voltage levels, temperatures, and currents. New cell chemistries, the various cell shapes and sizes, cell integration, and the battery management electronics all have a major impact here. We provide an array of integrated technologies, including flat flexible cables (FFC) and flexible printed circuits (FPC) that address these requirements.
Although electrical connectors are our core to our business, we also offer solutions that go beyond the connector. For instance, TE offers core components for intelligent battery protection and switching systems, including our high-voltage EVC series contactors. Development is underway that will allow our contactors to be equipped with even greater voltage and current levels and will enable new integrated functionality, such as bidirectional charging."
What challenges relating to EV development is TE still working to solve?
Schneider: I'd say the biggest challenge related to EV development today is the fact that, although EVs are beginning to become mainstream consumer products, their architectures are still evolving at an incredibly fast pace. We're in the midst of a revolution. Automakers worldwide are rewriting their business models from the ground up and investing billions of dollars into EV R&D. It can be difficult for an engineer or designer to stay up-to-speed on the latest trends and standards, which can vary regionally or by the manufacturer.
For example, space and packaging constraints continue to be a challenge as new EV architectures tend to be more compact and less complex, while at the same time, higher currents, like those required for high-powered charging, require physically larger cables and components. It's a conundrum to be sure.
TE has worked hard to be the innovative force driving automotive electrification and new energy vehicles. Our solutions are scalable and sustainable, addressing nearly every connectivity, system, and safety need in a modern EV. Power density, lifespan, thermal behavior, safety features, energy transfer rates, the ability for the component to withstand harsh vibrations, and cost performance are heavily factored into all our product designs. Moreover, we engage directly with our customers – regardless of where they're located around the world – at the earliest stages of development so that we can co-create a product that's geared to that customer's specific needs.
Mouser Electronics stocks TE's FAKRA automotive connector system, which is based on FAKRA RF and USCAR standards requirements and includes RF cable assemblies, terminals, and housings.
Subscribe to our weekly e-newsletters, follow us on LinkedIn, Twitter, and Facebook, and check out our eBook archives for more applicable, expert-informed connectivity content.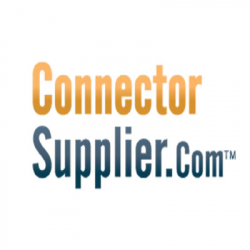 Latest posts by Connector Supplier
(see all)