Radiall and Cinch Connectors Sign Cross-Licensing Agreement at Paris Air Show
Radiall and Cinch Connectors Sign Cross-Licensing Agreement at Paris Air Show
Radiall SA and Cinch Connectors announced today at the Paris Air Show that they have entered into a cross-licensing agreement covering their respective technologies for the EPX connector range and EBOSA fiber optic termini.
EBOSA expanded beam is a market-leading fiber optic technology for harsh environments. Radiall's EPX connector range is the industry-leading rectangular connector series with major applications in commercial aviation (EN4644 standard) and is widely used on the latest-generation aircraft.
Cinch Connectors Inc. and Radiall SA will coordinate efforts to further standardize the EBOSA product range and develop additional applications for the EPX connector series.
This agreement confirms both companies' working relationship aimed at offering compatible and innovative solutions to the commercial aerospace industry while also providing a true dual source for secure supply.
"This is our first step in developing a long term relationship to better service the market we both participate in, which will be based on future product development. By utilizing the engineering strengths of each company, we will be able to offer the market shorter development cycles, reduced costs, and more robust products," said Pierre Gattaz, president and CEO of Radiall.
Daniel Bernstein, president and CEO of Cinch Connectors' parent company, BelFuse Inc., added, "We look forward to working with Radiall. As we are both family-run companies for more than 50 years and share the same values, we will make excellent partners."
Visit Cinch Connectors online.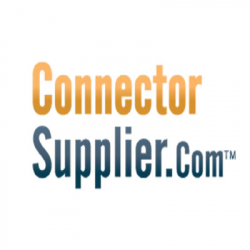 Latest posts by Connector Supplier
(see all)