Power Connector Products
This week's product roundup highlights some of the most rugged, reliable, and versatile power connector products currently available on the market.
Power Connector Products
Amphenol ICC
's PwrBlade ULTRA® connectors reduce the height profile of standard PwrBlade® connectors by 24% (down to 9.6mm) and feature a vented, halogen-free housing design that maximizes heat dissipation in applications including: high-density AC/DC pluggable power supplies, power distribution systems, data and communications equipment, industrial PCs, and medical devices. The highly conductive and configurable series is available in right-angle and vertical orientations with 6–33 signal contacts, 4–20 high-power or low-power contacts capable of up to 75A or 45A per contact, and press-fit and through-hole terminations. They produce an ultra-low resistance of just 0.4mΩ in end-of-life conditions, are rated for operating temperatures spanning -40°C to 125°C, and are one of the lowest-profile power distribution connectors capable of delivering more than 200A per linear inch.
NorComp
's SEAL-D® POWER-D power and coaxial mixed-contact D-Sub connectors feature innovative, IP67 sealing technology and high-reliability, solid-pin, screw-machined contacts rated for 5A signal and 20A or 40A power. Available in 12 contact configurations with cable-mount, vertical PCB, or right-angle PCB terminations, the series delivers signal, high current, and high voltage in single-connector solutions ideal for upgrading power D-Sub connections in rugged, high-mating cycle applications without having to redesign enclosures or PCBs. Rated for operating temperatures spanning -55°C to +155°C, suitable applications include: wireless and satellite base stations, broadband network infrastructure, RF power amplifiers, DC/DC power supplies, DC motor controllers, industrial robotics, servo control systems, and test and measurement equipment.
Bulgin
's Standard Buccaneer IP68- and IP69K-rated, environmentally sealed connectors are ideal for use in industrial, automotive, and marine markets. Tested in accordance with DIN 40050/Part 9 and EN 60068-2-52, and approved to CCC, UL, CSA, and VDE standards, the compact connectors are available in seven body styles: flex cable, in-line flex cable, front and rear panel-mount, PCB-mount, bulkhead, and flange-mount, with 2–25 poles, plug or socket connections, optional sealing caps that maintain IP68 ratings for unmated connectors, prewired, overmolded cable assemblies, and ratings spanning 1–12A and 50–277VAC/DC. The series is also easy to install and features color-coding and positive locating keyways to prevent mismating.
BTC Electronics
offers the 8000 Series industrial grade MIL-C-5015 hermetically sealed connectors from Sealtron. Ideal for use in electronic, power, and control applications within the industrial and mil/aero markets, these high-reliability products are supplied with stainless steel bodies and gold-plated contacts especially designed for extremely corrosive and ambient conditions. Other features of the series include: air- and gas-tight seals, wide temperature ranges, high insulation resistance, continuous dielectric separation, moisture resistance, fixed contacts, intermatability per M33678, and a ready-to-use construction with no added assembly costs. Available shell sizes span 8S to 32 and all-glass inserts are available upon request.
Fischer Connectors
extended its ultra-rugged, compact, and lightweight UltiMate™ Series with two new power configurations that improve the power supply of the hybrid power and signal connectors. Available with two 26A contacts or three 16A contacts, the new configurations enable integration into an even broader range of applications, including field radios, UAVs, and radar and surveillance systems. Featuring IP68/69 or hermetic sealing, 360° EMC shielding, and extremely robust keying, the series is designed to withstand a variety of severe environmental, industrial, and chemical conditions, including: high levels of shock, vibration, corrosion, and extreme temperatures for 10,000 mating cycles.
Samtec
's EXTreme LPHPower™ hybrid power and signal connectors deliver high-current power performance of up to 30A per power blade in a space-saving, 7.5mm-profile design that improves system airflow. Ideal for coplanar and perpendicular board-to-board power applications in the networking, telecommunications, datacom, and industrial automation markets, the series is available with 20, 24, 28, or 32 signal pins on a 1.27mm pitch with performance up to 1A per contact. Power blades are double-stacked, two per bank, for increased density and up to 60A per bank, and are available in 4-, 6-, and 8-blade configurations on a 2.5mm pitch. The series also offers right-angle, through-hole socket and terminal, and vertical press-fit socket configurations that mate with system terminal or standard 1.6mm PCB cards for enhanced design flexibility, and features rugged guide posts for blind-mating assistance.
TE Connectivity
's high-power DEUTSCH Lightweight Bulkhead Feedthroughs are based on industry-standard MIL-DTL-38999 mounting footprints to help save space and reduce costs, and feature silver-plated aluminum contacts that offer up to 50% weight savings compared to standard male terminal feedthroughs. Ideal for power distribution systems in harsh-environment commercial and military aircraft and military ground vehicle applications, the versatile series is available in threaded terminal shell sizes 18 and 23 with corrosion resistance and high-current-handling options; cadmium, zinc nickel, and nickel plating; square flange and jam nut panel mounting; and EMI and EMP filtering. The series exhibits current-handling capabilities up to 500A and a dielectric withstanding voltage of 600VAC, and is rated for operating temperatures spanning -55°C to +125°C. Silver-plated copper alloy threaded terminals are also available upon request, and no special tooling is required for installation.   
WAGO
's high-current Push-In and Lever-Actuated CAGE CLAMP® PCB Terminal Blocks deliver compact, reliable, and user-friendly push-in connections for solid and ferruled wires in industrial applications, including panel feedthroughs and electric drives. Push-in variations require tool-actuated termination, while lever-operated variations enable tool-less termination for faster, easier wiring, as well as connection confirmation via audible and tactile clicks. Both variations can terminate conductors horizontally or vertically to a PCB, can be tested both parallel and perpendicular to conductor entry, and are UL1059 recognized and approved to IEC/EN 60664-1. Both also offer pin spacing ranging from 5mm to 11.5mm, conductor sizes spanning 24–4AWG, and ratings up to 66A and 600V.
ABB
's IEC 60309 international pin and sleeve devices provide safe, reliable, and watertight electrical connections in harsh industrial settings, including high-pressure wash-down operations in food and beverage processing plants, dairy farms, breweries, harbors, mines, airports, sawmills, and hospitals. Designed for maximum durability, the devices feature self-extinguishing, UV- and chemical-resistant Valox® 357 housings, internal and external cable clamps for enhanced cable strain relief and pullout protection, and a self-cleaning design that keeps dirt and debris out of the electrical contacts to reduce downtime. Current offerings include: plugs, connectors, receptacles, and inlets, and switched, fused, and breakered mechanical interlocks rated for 16–125A and 50–600VAC, and to IP69K or IP67. Devices rated for 60–125A also feature two stainless steel screws per terminal and a fiberglass-reinforced nylon contact carrier.
Recently posted:
[related_posts limit="10″]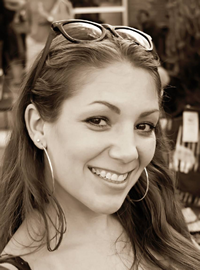 Latest posts by Christine Stieglitz
(see all)