Post-Pandemic State of the Supply Chain 
Interconnect suppliers have weathered the post-pandemic recovery period with resilience and creativity to keep supply chains flowing and manage a mix of backlogs and inventory during a period of changing demand.
As we approach the end of the third year of life altered by the pandemic, the electronics supply chain is exhibiting a return to health in some categories and continued disruption in others. Just as we see the return of rush hour traffic in our cities, cargo traffic at seaports and airports is largely flowing again. The materials market is supplying electronic components manufacturers, and those suppliers in turn are now serving customers, although longer lead times are an issue for some products and in other areas stockpiled inventory is depressing demand. Distributors in particular have a bird's eye view on the electronic components supply chain.
"While we've seen improvements on product lead time and softening in the market, there are still some products that are experiencing tightness and extended lead times in the microcontroller and microprocessor area as well as some electromechanical areas," said Mike Slater, vice president, global business development for DigiKey. "Inventory levels are at a record high; however orders are slowing. This is a marked contrast from the supply shortages many had experienced over the past couple of years. While the demand for products is decreasing from the end customer while inventory levels deplete, there are still market segments where we're seeing growth, including medical, biotech, agriculture, data centers, and electrification (automotive)."
Slater says that strategic planning can help companies manage their supply chain. "Procurement professionals should also be thinking about obsolescence checks and run through their active parts list and search for obsolete components on their BOM. For example, DigiKey's myLists platform recommends alternatives if a product is unavailable, soon to be obsolete, or has a long lead time."
Industry organizations are keeping tabs as well. In its third quarter results, Bishop & Associates reports semiconductor industry sales are down -11.8% YOY through August 2023, solidifying the fact the electronics market is experiencing a downturn. TE Connectivity forecasts 2023 calendar year 4th quarter (first quarter fiscal 2024) sales to be flat. During
the same period, Amphenol is forecasting a -3% to -5% decline over the prior year quarter with a full year decline of approximately -2%.
Other organizations show more positive performance. In September 2023, IPC's Shipment Index and Orders Index said, "Both inventory indexes remain strong, suggesting inventory is available from suppliers and inventory is available to customers," said Shawn DuBravac IPC chief economist. "We continue to hear of long lead times for some parts, but overall inventories appear well balanced."
ECIA's results from the September sales sentiment show continued improvement. The organization's monthly survey projects industry sentiment will improve to 94.0, the highest level since July 2022 and only 6 points below the threshold of 100 indicating sales growth. The most encouraging results in September were reported for Electro-Mechanical/Connector components. This category improved by 13.8 points to reach 98.7 for September and the outlook calls for this segment to break into positive growth territory in October.
Investments in supply chain security
The supply chain may be stabilizing, but it has been a complicated road to recovery, as the pandemic exposed many vulnerabilities, and potential for risk remains. The concentration of manufacturing capacity in China proved to be a significant liability to the global supply chain across every industry as that country struggled with the virus's impact on labor, leading to a halt in many production lines, including those for interconnects and chips. The concentration of chip manufacturing in Taiwan continues to be a risk factor, as geopolitical tensions in that region could easily impact access to this essential component.
Government is working with industry to secure supply chains. In the U.S., the CHIPS and Science Act, signed into law in 2022, is providing $280 billion for semiconductor research and manufacturing in the U.S. Two new chip fabs under construction in Arizona right now are set to be operational in 2024. The USA Inflation Reduction Act included significant support to electronics manufacturing in the U.S. Amphenol Industrial Operations is one company that is taking advantage of this push, with a factory dedicated to products in support of solar technologies that will also open in Arizona before the end of 2023. "We are thrilled to expand our operations and support the solar energy industry with new products designed to increase efficiency and reliability, while reducing supply chain risk in the US market," said Mark Cunningham, General Manager of Amphenol Industrial Operations. "Our business is committed to producing sustainable products that will reduce carbon emissions and support a greener future."
TTI Inc. has expanded its footprint in Mexico to serve North American manufacturing. An expanding network of strategically located TTI "proximity warehouses" in the major industrial centers of Mexico enables OEMs to quickly access parts and TTI's Integrated Logistics Services (ILS) division handles the freight forwarding, paperwork, necessary certifications, pedimento procedures, and other processes.
Distributors are looking to software and "supply chain as a service" solutions to smooth the flow of products between their suppliers and customers. The just-in-time manufacturing model that dominated manufacturing in recent years proved a liability during this period of disruption and now many suppliers have moved to a more "just-in-case" model that includes extra stock to buffer production models in the event of future disruptions. Avnet's Vendor Managed Inventory (VMI) solution gives customers access to inventory tracking data, including forecast visibility, current stock levels, and consumption and Avnet helps customers determine the quantities needed and timing of replenishment.
Balancing changing demand
In an era of pandemics, natural disasters, and ongoing conflicts, plants anywhere in the world can be impacted by the unexpected and manufacturers may need to make purchasing decisions based on availability. One complicating factor early on in the pandemic was the sudden imbalance in demand; as workers and students invested in technologies needed for home computing, sales of legacy components boomed. At the same time, specialty components needed for medical devices became a manufacturing priority. Supply chains struggled to shift directions. A few months later, they needed to shift again when, as economies reopened, demand for automotive products took precedence, which reverberated across manufacturing. In particular, shortages of chips needed for modern automotive technologies led to disruptions across numerous supply chains. Without chips, cars could not be produced, and vehicle shortages created stress in other markets. Now demand is set to change direction again, as conflict in Ukraine and the Middle East push demand in a new direction, impacting MIL-spec markets.
This push-pull between global industry and regional needs has given rise to regional supply chains, but the realities of materials availability, labor availability, and facilities with the capabilities needed to produce complex electronic components mean the global supply chain still dominates. IPC reports that nearly two-thirds (63%) of electronics manufacturers are currently experiencing rising labor costs, with more half (52%) reporting rising material costs.
Challenges will continue. Current market conditions, including concern about a potential global recession, rising interest rates and inflation, the wars in Ukraine and Israel, political turmoil, and  the upcoming U.S. presidential election are impacting the connector market, making sales forecasts challenging. But hard lessons were learned in 2020, and the electronics industry is building resilience into its future plans.
To learn more about the companies mentioned in this article, visit the Preferred Supplier pages for Amphenol Industrial Operations, Avnet, DigiKey Electronics, and TTI Inc.
Subscribe to our weekly e-newsletters, follow us on LinkedIn, Twitter, and Facebook, and check out our eBook archives for more applicable, expert-informed connectivity content.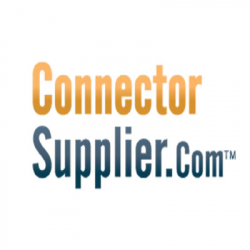 Latest posts by Connector Supplier
(see all)