Phoenix Contact's Hybrid Motor Starter Now Available with Push-in Connection Technology
Phoenix Contact's Hybrid Motor Starter Now Available with Push-in Connection Technology
The hybrid motor starter from Phoenix Contact's Contactron range, which provides reliable switching and reversing of motors, is now also available with push-in connection technology.
With push-in connections, conductors can be wired directly and without any tools. As soon as the conductor is inserted, the contact spring opens automatically. The high contact forces exceed those stipulated by the relevant standards and ensure that high-quality, reliable conductor contacts are established. The conductor is removed through pushing a button; this can be done using a variety of tools. The button transfers the force to the inner contact spring, which is then opened to its maximum extent. The orange color of the button clearly identifies it as an actuating element and reliably prevents mistakes.
The push-in technology further improves the efficient wiring method offered by the Contactron hybrid motor starters.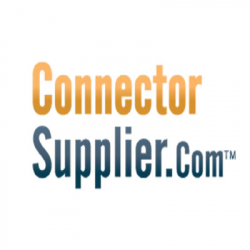 Latest posts by Connector Supplier
(see all)