Molex Releases Mini50 Unsealed Connector System
Molex Inc. released its Mini50 Unsealed Connector System, a new miniaturized unsealed, wire-to-board system validated to automotive standards.
The new package achieves a 50% space savings over traditional industry standard 0.64mm connectors and is ideal for automotive and commercial vehicle applications where space is limited such as lighting, radios, navigation systems, HVAC systems and cameras. The connectors provide reduced overall harness weight savings by allowing wire-harness customers to crimp and process smaller wire gauges versus traditional 0.64mm terminal systems.
The Mini50 connection system features an independent secondary lock (ISL) that is part of the housing, reducing the number of components. In addition, PCB headers are released in both vertical or right angle orientations to provide wire-routing and module design flexibility. They are also constructed with a high-temperature thermoplastic housing that can withstand infrared (IR) and wave lead-free solder processing at a maximum temperature of +260ºC.
Current configurations are available in single-row, 4- and 8-circuit versions, and are available in multiple mechanical and visual polarization options. A dual-row, 12-circuit version is in process for release in calendar 2012.
Visit Molex online.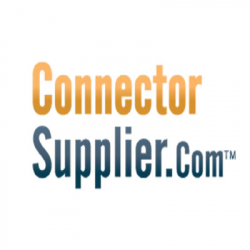 Latest posts by Connector Supplier
(see all)