Northwire's Fierce Flex Extreme Heat TC-ER STOOW MTW Delivers Harmonized Standards
Northwire's Fierce Flex Extreme Heat TC-ER
Cable engineering company Northwire Inc. (NWI) rapidly meets valued customers' demands for an international UL-listed and CSA-certified highly flexible custom cable solution that is proven to perform in extreme 105°C heat and -40°C cold bend temperatures. World markets and a diverse range of applications are easily accessible with the widely recognized, harmonized standards featured in Northwire's Fierce Flex Extreme Heat TC-ER STOOW MTW. From design to deliver in five days or fewer, Northwire's hybrid, composite, and custom suite of capabilities delivers reliability for a dynamic range of use from robotics to power generation sets.
"In our fast-paced, global economy, end-application versatility and speed-to-market are two key competitive advantages that our valued customers require of Northwire," said Linda Brown, Northwire sales engineer. "Channeling the voice of our customer and leveraging the efficient methodology of project management, Northwire's product development team achieved the harmonized listings in near-record time with all of the rugged utility to ensure optimal end-application adaptability."
Featuring a small diameter and low durometer, NWI's flexible cable is easy to install and terminate, lowering assembly costs. With the exposed run rating, no conduit is required, saving installation time and money. Northwire's Fierce Flex Extreme Heat TC-ER STOOW MTW custom cable offers superior torsional, rolling, variable, bend, radial, and continuous flexibility from -25°C to 105°C and an extreme cold bend temperature rating of -40°C. Options for shield, over-braid, foil, and wraps, and strength members in hybrid, composite, and custom designs for 600-volt signal, control, instrumentation, and power distribution are available in a gauge range from 18 – 6 AWG.
Overmold- and assembly-compatible, REACH- and RoHS2-compliant, harmonized approval options include UL 1277 Tray Cable, UL 62 STOOW 105°C, CSA 49 STOOW 105°C, NMX-J-436-ANCE-2010 105°C, UL 1063 MTW and ANSI, IEEE, NEC Articles 336 and 400, and NFPA 70 and 79. Approved for all colors, private labels and custom legends enable visual identification aiding wire and cable installers. Resistant to impact, crush, flame, oil, chemical, and sunlight, Northwire's high flex cable is suitable for use in Class I, Div. 2 areas and wet locations.
Engineered for mechanically and environmentally rugged industrial applications, Fierce Flex Extreme Heat cable is ideally suited for confined spaces and routing for interconnects due to its superior flexibility. Harmonized standards gained worldwide entry into refinery, robotics, power generation set, and machine tool wiring applications and have been widely adopted by machine builders.
Featuring a wide range of engineering disciplines and complementary service offerings, Northwire's innovative solutions include custom wire and cable, retractile cords, cable assemblies, connectors, harnesses, and contract engineering for a variety of applications in life sciences, aerospace and defense, industrial, and energy markets.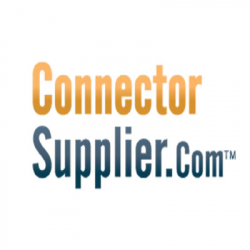 Latest posts by Connector Supplier
(see all)