New Product News Roundup: January 2018 Part II
Summary coverage of the latest, new-to-market connector and cable products
 Interconnects, etc.
Hirose
added a new 0.25mm-pitch FPC connector to its space-saving FH58M Series. Designed to deliver high retention forces, exceptional reliability, and high signal integrity in consumer, medical, point-of-sale, wearable, and other portable electronics subject to shock and vibration, the series features a backflip style actuator, dual-sided top and bottom contacts, a retention spring, a user-friendly design with wide tapers for smooth FPC insertion, and a metal locking mechanism with audible and tactile mating confirmation. The new connector has a mounted depth of 3.1mm, stands 0.9mm high, and weighs 0.046g. It's currently available with 31, 35, 41, and 51 positions and meets halogen-free and RoHS requirements.
Samtec
's new NovaRay™ high-bandwidth, high-density interconnect system has a pin-to-ground differential pair configuration that enables very low crosstalk to 40GHz+, tight impedance control, and minimal variance in data rate as stack heights increase. It is 112 PAM4 capable, rated up to 56Gb/s NRZ per channel, and boasts an industry-leading aggregate average data rate of 1.33Tb/s per square inch. Its 92Ω impedance rating addresses both 85Ω and 100Ω applications. NovaRay is initially available in a variety of configurations with 8–72+ pairs due to its modular design. Board-to-board configurations currently include 8 pairs capable of 448Gb/s aggregate, 16 pairs capable of 896 Gb/s aggregate, and 32 pairs capable of 1.8Tb/s aggregate, with stack heights spanning 7–20mm. Right-angle and vertical cable options are in active development.
Molex
expanded its zSFP+ interconnect system for 56Gb/s serial channels, which delivers excellent signal integrity with superior EMI protection in 10Gb/s Ethernet and 16Gb/s Fibre Channel applications. The 20-circuit zSFP+ SMT connectors and cage assemblies share the same PCB footprint, mating interface, and EMI cage dimensions as the SFP+ SMT form factor for backwards compatibility and feature a preferential coupling design with a narrow-edge, coupled, blanked-and-formed contact geometry and insert molding designed to optimize electrical performance. Single-port cages in press-fit, solder-post, and PCI (1°) versions provide flexible solutions for various board thicknesses and assembly processes at a comparable cost to SFP+ cages, and 1x ganged EMI cages with new Gen II EMI belly gaskets provide improved EMI shielding compared to SFP+ cages. The press-fit tails accommodate belly-to-belly applications for both single and ganged cages for efficient use of PCB space, and the cages offer optional rear- and side-mounted lightpipe cover assemblies for improved flexibility of PCB signal routing for LEDs. The system also offers customizable LC duplex cable assemblies with optical mode three and four (OM3, OM4) fiber for stable and convenient SFP and SFF device testing and cost-effective Temp-Flex® 28Gb/s cable assemblies for next-generation data rate performance with low insertion loss. Ideal applications span the datacom, telecom, and medical markets.
Harwin
's new female contacts for its Datamate connectors enable significant increases in power delivery levels for defense, avionics, motorsport, industrial automation, and satellite applications. The new T-Contacts feature a proprietary, six-finger design machined from a single piece of beryllium copper, raise the current capacity on compact, 2mm-pitch interconnection systems, and support up to 8.5A per contact, further improving the series' size, weight, and power (SWaP) parameters. The gold-plated contacts are resistant to shock and vibration, accept 22AWG wire, comply with IPC-A-620 cable harnessing specifications, are rated for up to 1,000 mating cycles, and exhibit a 60% greater contact wipe than existing Datamate contacts.
Samtec
's new Flyover QSFP28 Double-Density (FQSFP-DD) is the first product to take the flyover architecture concept to the QSFP-DD form factor — a next-generation, high-density, high-speed, pluggable, backwards-compatible module. The flyover approach overcomes the limitations of signal loss on a PCB trace, which become ever more relevant as advanced 50Gb/s+ per channel ASIC and FPGA solutions hit the market, and achieves a greater performance margin compared to the QSFP-DD connector to PCB approach. The new FQSFP-DD quadruples the aggregate bandwidth of conventional QSFP modules by adding a second row of contacts to support an eight-lane electrical interface (x8 bidirectional for 16 differential pairs) and offers 28Gb/s NRZ per channel, direct-connect sidebands that increase system airflow and eliminate the need for extra cables, and belly-to-belly mating for maximum density.
Ironwood Electronics
' new GT-BGA-2076 BGA socket enables up to 75GHz with less than 1dB of insertion loss and very low inductance in wide temperature applications (-55°C to +160°C) with performance equivalent to direct-solder versions. It's designed to dissipate few watts using a compression screw, but can be customized for up to 300W, has a very small footprint that allows capacitors and resistors to be placed close by, and features a swivel lid that allows ICs to be changed out quickly.
Molex
's new NearStack high-speed connector system and cable jumper assemblies use twinax cables to deliver a PCB alternative with superior signal integrity and low insertion loss while enabling 56Gb/s NRZ and a path to 112Gb/s PAM4. They also feature compact, low-profile (9mm) connectors with a 0.6mm pitch for tray and panel space savings. The new system is ideal for use in datacenter and top-of-the-rack telecommunications switches, cell towers, remote radio units, and core routers.
Cambridge Electronic Industries
released new surface-mount, right-angle, 12GHz BNC connectors for that enable high precision, low loss, rapid assembly, and volume production in very-high-throughput broadcast and video applications. The new C-SX-174 connectors can be placed close to or in the same place as the EQ/driver chip to help prevent signal loss and can be locked in place for high reliability.
BlockMaster Electronics
' new three-pole, high-power terminal block is rated at 90A and 600V. Ideal for applications including: panels, CNC equipment, standby generators, switch gear, HVAC equipment, water pumps, and other industrial and commercial applications, the new HP-RTG-C high-power block accepts 2–12AWG wire, complies with UL and CSA standards, and is RoHS compliant.
Wire and Cable
LEONI
announced prototypes of new 400Gb/s copper solutions for QSFP-DD and OSFP cable systems. Based on the company's slim, efficient, and high-performance ParaLink 25s bulk cable, the new 16-pair solutions combine high signal integrity with low packing density and enable full compatibility both between the two standards and backwards. The QSFP-DD solution features a maximum gauge of 28AWG over a maximum length of 3m, while the OSFP solution features a maximum gauge of 26AWG at a maximum of 4m. As a member of the multi-source agreement (MSA) groups for QSFP-DD and OSFP, LEONI was early to electromagnetically simulate the development of cable systems with its own components and to prove the feasibility of active and passive copper solutions for these standards. Initial prototypes have proven that its OSFP and QSFP-DD cable systems can passively transfer 8 x 25Gb/s at 25GHz (which corresponds to 200Gb/s NRZ) and up to 8 x 50Gb/s actively (which corresponds to 400Gb/s PAM4) without interference. Both cable systems also demonstrated the ability to overcome greater lengths will full signal integrity when transferring 400Gb/s data due to an integrated PAM4 amplifier.
 Tools, Accessories, and Development Kits
Schleuniger
's new CableCoiler 1450 single-pan coiling system enables precise, fully synchronized wire, cable, and tube coiling, and is compatible with the latest generations of Schleuniger cut and strip machines. It features a rotary design with movable pins that adjust to accommodate different coiling diameters and an easy unloading scheme with retracting pins and an automatic safety cover that ensures safe operation by performing all rotating movements in a downward facing position with a closed and monitored safety shield. The versatile machine can function in two different operating modes: coil-only for efficient coiling of precut materials and autocoil for integrated post-processing when used with cut and strip machines, and offers programmable parameters including: cable diameter and length, inner/outer diameter of the cable coil, distance after cutting, speed synchronization adjustment, and more. All programmed parameters can be saved in jobs for fast, easy recall via the user-friendly interface or with a barcode scanner. Jobs can also be imported and exported between coilers using a USB stick.
TE Connectivity
's new compact, IP67-rated, two-position mini fuse holder makes it easy to add accessible circuit production to on- and off-road vehicle applications. Designed for rugged, harsh environments, the new fuse holder is made of heavy-duty thermoplastic and designed to withstand significant vibration and mechanical shock. It is compatible with standard DEUTSCH DT and AMPSEAL 16 connector mounting clips, which are available in 90° and 180° options, can accommodate two active and two spare fuses, and accepts AMP MCP 2.8 contacts.
Amphenol Industrial
's new heavy|mate® easy-mount IP68 and IP69K housings simplify the final assembly of the heavy-duty connectors by having trained staff complete the assembly during the harness process, which also saves time and money. The easy-mount housing are available in all standard sizes and are designed for use in the wine, railway, and factory automation industries.
Pasternack
introduced 23 new quick-connect attenuators with QMA, QN, or 4.3-10 connectors. Designed for telecommunications, industrial, aerospace, and defense applications including DAS systems, remote radio heads, base stations, and antennas, the attenuators support operating frequencies spanning DC to 6GHz, exhibit attenuation values spanning 0–20dB with VSWR as low as 1.15:1, and enable easy, tool-less installation. The 4.3-10 models also have power handling up to a maximum of 15W with low-PIM performance, and all models offer IP67 protection.
GradConn's new, intuitive, web-based, board-to-board parallel stacking calculator helps users quickly and accurately identify the right connectors for board stacking applications. The calculator allows users to input stack heights with tolerances, as well as the desired PCB connector pitch, number of rows, and mounting type, and can toggle between imperial and metric units. A search-narrowing feature allows users to compare and contract several specific solutions, and part drawings and 3D models are also available.
Megger
's new MIT485/2TC-LG2 insulation tester for the telecommunications and cable testing markets replaces the company's original MIT480 range tester. The handheld instrument features fixed test voltages of 50, 100, 250, and 500V and variable test voltages spanning 10–500V, and allows insulation testing to be performed up to 100GΩ at 500V. New features include: gated access 500V to prevent accidental damage; a three-wire connection for tip, ring, and ground connection; rechargeable and car charging options; single-range, faster continuity testing from 0.01W to 1MW; differential measurement capabilities; and stabilized insulation test voltage. It also offers test result storage and Bluetooth downloading, a CAT IV-600V safety rating, and IP54 protection.
Thomas & Betts
' new cable tray combo clamp is designed to be the only clamp or expansion guide needed to install any T&B® Cable Tray series, regardless of side rail thickness. The new, easy-install accessory keys into the rail flange on the clamp side when tightened, resulting in rock-solid attachments in vertical or horizontal applications, and the guide side holds the tray more gently, allowing it to expand or contract with temperature fluctuations. Strategically placed, built-in bumps keep the part from twisting during installation, and its guide and clamp sides are clearly marked. It can be used on strut or I-beam installations and is available in aluminum, 316 stainless steel, and pre-galvanized or hot-dipped steel.
CAMI Research Inc. 
has released a new high-voltage (HV) quick-mount housing (CBH2) for its automation-ready CableEye cable and wire harness testing systems. The free-standing, quick-release board fixture allows users to connect CAMI's test interface boards to the 64-pin headers of any expansion module, even at some distance. The housing may be used with any CableEye model and is rated to 2,100VDC/1,500VAC.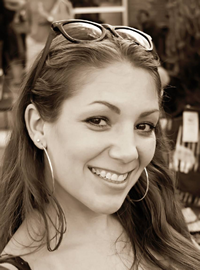 Latest posts by Christine Stieglitz
(see all)