New Product News Roundup: February 2018
Summary coverage of the latest, new-to-market connector and cable products
New Product News Roundup: February 2018
Interconnects, etc.
Würth Elektronik
released the new REDFIT IDC SKEDD WR-WST solderless, reversible, direct-plug-in connectors for signal transmission, programming, and debugging in consumer and industrial electronics, solar, mechanical engineering, and switch board construction applications. Featuring 4–20 SKEDD-technology contacts that plug directly into plated through-holes on PCBs, the series enables quick, easy, and error-free mating over multiple cycles, affords both permanent and temporary connections, provides robust resistance against vibration, exhibits low contact resistance, and saves space, material, and process costs. The cable side also contributes to the connector's high transmission quality via permanent, gas-tight IDC connections with flat, unstripped ribbon cable.
TE Connectivity
's new high-density (HD) card-edge power connector provides one of the highest current densities of any connector on the market. Designed to support 1,500–2,000W power supplies in next-generation server platforms and other data center equipment, the connector delivers 25A per contact, exhibits low contact resistance (averaging 0.4mΩ), low temperature rise, and low power loss, and has a 1.27mm signal contact pitch, a 5.08mm power contact pitch, and a 100V working voltage. It also has a compact, cost-effective design with a common PCB footprint, common power and signal contact module, and a maximum operating temperature of 130°C, offers flexible configurations with several different contact quantities and positions, delivers excellent mechanical and electrical performance, and enables easy mating and unmating and enhanced scalability.
Samtec
's new AcceleRate® HD is a 0.635mm-pitch, multi-row interconnect system that provides an ultra-high density interface and next-generation bandwidth. The ADM6 and ADF6 Series can have up to 240 total I/Os in a mere 1.88 square inches of PCB real estate with a low 5mm stack height (and with 7mm and 10mm options in active development). The system incorporates the Edge Rate® contact system, which is optimized for signal integrity performance, and is rated to 56Gb/s PAM4 modulation. Solder ball technology for simplified processing is standard, as are alignment pins and body polarization. The products are RoHS-compliant, lead-free solderable, and are also available as the slimmest cable assembly in the industry, with a 7.6mm body width ideal for closer proximity to ICs. The high-density, two-row cable assembly design offers 8- and 16-pair configurations on a 0.635mm pitch for up to 92 pairs per square inch and extends performance, reach, and system flexibility with Samtec's flyover technology, which flies signals over lossy PCB via ultra-low-skew twinax Eye Speed® cable.
AVX Corporation
's new 00-9148 Series tall board-to-board stacker connectors are cost-effective, reliable, and robust; exhibit excellent resistance to shock and vibration; and help reduce tolerance accumulation in a variety of demanding applications across the automotive, consumer, medical, and industrial markets. The single-piece connectors also reduce assembly time and shorten BOM lists, and feature a double-row design with an 8mm (±0.2mm) board-stacking height, a 1mm pitch, and eight positions, each rated for 1A continuous current. Application-specific variants, including: single-row connectors with 4–16 positions, double-row connectors with 8–32 positions, connectors with 4–12mm board-stacking heights, and connectors with locating bosses for enhanced mechanical stability — all with the same fine 1mm contact pitch — can also be accommodated. Rated for 125V, 50 cycles, and temperatures spanning -40°C to +125°C, the series is ideal for connecting two parallel boards in applications including: automotive entertainment systems, portable devices that require docking or cradle charging, patient monitoring devices, portable medical equipment, industrial devices that require pluggable or programmable modules, and internet applications that require battery back-up.
Radiall
 released a new 10+G range of D-Lightsys® active optical transceivers that deliver data rates of up to 12GB/s per channel in an ultra-tiny form factor that can handle up to 12 channels, is fully qualified for shock and vibration, is in compliance with MIL standards, and is available in pluggable and solderable versions. The solderable option offers an ultraslim profile of 3.6mm, making it especially useful for high-density board chassis and FPGA mezzanine board configurations, and both feature a unique, embedded controller that provides wide operating parameters, including: independent channel control, equalization/pre-emphasis, and link survey data, as well as an internal control loop that ensures a constant link budget within an extended temperature range of -40°C to +85°C. Directly compatible with most digital balanced signal protocols, the new 10+G range meets IEEE std 10G Bast-SR10, Fibre Channel, Infiniband, SFPDP, sRIO, and VSR requirements, in addition to ARINC 818 and DVI video standards, and is the first milestone on Radiall's path to developing a 28Gb/s per-channel transceiver designed to support massive data transfer in military and avionics equipment.
Mill-Max
introduced new 1.27mm-pitch solder-cup headers and sockets for the termination of fine-gauge wire and cable in critical medical and industrial applications that demand compact, high-reliability interconnects. The solder cup connectors are uniformly aligned to facilitate efficient soldering, can accept up to 26AWG stranded wire, and are available in single-row configurations with 1–50 positions and dual-row configurations with 2–100 positions. The headers and sockets feature closed-cavity pins and receptacles that isolate the soldering and interconnect areas to prevent solder from contaminating the pin and socket connections. The male headers have 0.41mm-diameter tails that can mate with all Mill-Max 1.27mm-pitch SMT and through-hole, board-mount sockets to achieve wire-to-board connections. The socket receptacles feature a two-piece construction with a precision-machined outer shell, a stamped beryllium copper internal contact designed for high-reliability performance over high mating cycles, and a Nylon 46 insulator with excellent chemical resistance and mechanical strength, and a heat deflection temperature rating of 290°C for compatibility with most soldering processes.
Amphenol Industrial Products Group
enhanced its SurLok Plus™ high-current connector and cabling system with a new high-voltage interlock loop (HVIL) safety feature and EMI shielding for noise immunity to ensure proper safety and operation in demanding EV/HEV battery systems, material handling equipment, and commercial and residential battery storage systems. The cost-effective, high-current series provides a reliable alternative to common compression lugs, offers industry-standard crimp, screw, and busbar terminations, is optimized for battery pack connectors rated for 50–400A, and features a touch-safe interface with a flexible, quick-lock and press-to-release design. The robust, low-profile RADSOK connectors enable easy mating, high amperage, and low insertion force, temperature rise, and voltage drop, and are available in IP67 sealed and unsealed versions.
Samtec
's new XCede® HD high-density backplane connector system combines a small form factor with extensive modularity, allowing designers to create custom configurations with optimal signal, power, guidance/keying, and end wall options for significant space savings and increased system durability. The system features a staggered, high-density, differential-pin design with up to 84 differential pairs per linear inch, a 1.8mm column pitch, up to 3mm contact wipe on signal pins, and three levels of sequencing that enable hot plugging and help prevent system downtime. It is currently available in 3-, 4-, and 6-pair designs with 4, 6, or 8 columns and 12–48 pairs. Multiple signal/ground pin staging options are available, along with 85Ω and 100Ω options and cost-effective designs for low-speed applications.
TE Connectivity
's new M12 rail X-Code Connector Series features a 360° cable-shield termination that helps ensure optimal data transmission speeds up to 10Gb/s in applications including: CCTV, door controls, passenger information systems, inverter/converter and wayside controls, and train management systems, in addition to gold-plated crimp contacts and a unique, torsion-free, fail-safe jacket-crimping system that guarantees uninterrupted service throughout the connectors' lifetime. The compact and field-installable series also has a metal shell, IP67 sealing, and eight turned contacts that can accept 22–28AWG and reliably withstand high-vibration and more than 250 mating cycles. Rated operating temperatures span -50°C to 70°C with a grip cap and -40°C to 85°C without.
Würth Elektronik
's new REDCUBE PLUG wire-to-board connector features 12 tin-plated press-fit pins milled from solid brass that enable quick, easy, and tool-free mounting in space-constrained, limited-access applications. It is capable of carrying up to 120A, has a glass-fiber-reinforced plastic housing that enables screwless connections and disconnections, and can be plugged multiple times.
Fairview Microwave
's new line of high-speed, end-launch connectors is comprised of four models that deliver VSWR as low as 1.10:1 and a maximum operating frequency of 40–110GHz, and are ideal for applications including: high-speed digital and millimeter wave system development, signal integrity measurement, chip evaluations, coplanar waveguides, 25GbE, SERDES, substrate characterization, and test fixtures. The reusable connectors don't require any soldering and have a compact profile with a 0.35" mounting width and a 0.005" launch pin, a stainless steel outer conductor, and a gold-plated beryllium copper center contact.
BIRNS
announced a new 1.25mm optical ferrule for the BIRNS Millennium™ Series high-performance, high-density, dry-mate connectors designed for use with a wide range of molded or oil-filled cables in applications at up to 6km depths. The 1.25mm ferrule provides single- and multi-mode options with low insertion losses for subsea applications in extremely high-density pin configurations, offers new precision alignment capabilities, and, like the series' 2.5mm ferrule, is also made of ceramic zirconia.
Pasternack
released a new line of electromechanical relay switches with D-Sub connectors that operate from DC to 26.5GHz. The line consists of 44 different switches offered in both +12V and +28V designs, features a multi-pin D-Sub connector interface for secure and reliable DC voltage and command control functions, is rated for up to five million cycles, and is ideal for use in military communications, commercial aviation, high-reliability electronics, satcom, test and instrumentation, broadcast systems, and medical equipment.
Amphenol Socapex
expanded its RJ Field and USB Field Series rugged connectors with two new reduced-flange versions for space- and weight-constrained military and railway applications: the RJF TV6 and USB3F TV. The compact solutions reduce panel surface footprint by 40% and weight by 15% compared to standard versions of the series while providing the same high performance and resistance to corrosion, shock, and vibration. The new RJF TV6 reduced-flange connectors support data acquisition and transmission over Cat6 Ethernet for 10BaseT, 100BaseT, and 1000BaseT networks in harsh environments, and are compatible with standard series plugs and caps. The new USB3F TV reduced-flange connectors follow USB 3.0 performance specifications and are also compatible standard series plugs and caps. Both connectors utilize a MIL-DTL-38999 Series III thread-coupling mechanism and are available in different materials and surface treatments, including: cadmium, zinc, black nickel, and nickel, to suit harsh environmental demands.
TE Connectivity
's new Flex Grip wire connectors provide fast, flexible, and easy terminations for 24–14AWG solid and stranded wires and feature an operating lever that enables reworkable terminations, transparent housings that allow users to visually confirm the proper wire strip length and insertion, and a built-in test slot for testing terminated wires. The series is rated for 16A, 600V, and operating temperatures extending up to 85°C, and is compliant with UL 486C, UL 94 V-2, and UL92 V-0.
Wire, Cable, and Assemblies
MilesTek
released a new series of shielded Industrial Ethernet (IE) patch cords with low-smoke, zero-halogen (LSZH) jackets. The new LSZH Cat 5e assemblies with metal Rj45 connectors deliver EMI/RFI protection and high-performance data transmission in demanding military connectivity, manufacturing, oil and gas, and other harsh-environment IE applications.
Tools, Accessories, and Development Kits
Ironwood Electronics
' new SF-BGA1153A-B-42F and LS-BGA1153A-41 BGA SMT adapter set provides a reliable, low-cost socket for Xilinx 1153-pin BGA ICs. The SMT adapters have the same solder ball types as the ICs they are emulating, require half the force required to mate conventional adapters (248N vs. 502N), and offer the shortest length from the top connection point on the male adapter to the solder ball on the female socket (4.5mm), enabling better transmission of high-frequency signals.
CAMI Research
released a new 64-pin Header Isolator™ for its CableEye automation-ready, cable and wire harness test system. Designed to minimize bent pins and header wear on main units, expansion modules, and free-standing QuickMount™ housings subjected to frequent connection and disconnection of test fixture cables, the device can be used with any CableEye model and is rated to 500VDC/AC.
Fairview Microwave
's new line of calibrated noise sources for test and measurement applications feature 10 precise reference sources for measuring system-level noise figures, cover broadband frequencies spanning 10KHz to 8GHz, meet MIL-STD-202F environmental test conditions, and are housed in rugged metal packages with SMA female output connectors and either solder pin or BNC female DC connectors.
Sticklers™
fiber optic products by MicroCare Corp. released three new fiber-cleaning products. The new CleanClicker™ 400 miniaturized, end-face cleaning tool for LC, MU, ODC, ARINC 801, NECON, and hardened connectors delivers 400 one-click cleanings and is ideal for use in data centers. The new Clean Wipes 640 easily remove fingerprints, oil, polishing compounds, dust, lint, and static from end-faces, feature eight cleaning slots color-coded to the TIA-598-D scheme, and enable single-pass cleaning for both 1.25 and 2.5mm duplex connectors, avoiding time-wasting disassembly. The new Fiber Optic Splice and Connector Cleaner fluid, now available in a 10oz. canister, is designed to clean fiber optic connectors during fusion splicing, delivers more than 2,200 cleanings, and is nonhazardous, nonflammable, spill-proof, fast-drying, and residue-free.
Recently posted:
[related_posts limit="10″]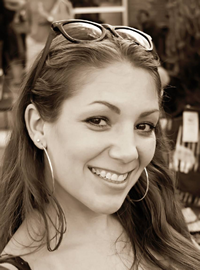 Latest posts by Christine Stieglitz
(see all)