Molex Impact 100-Ohm Backplane Connector Scalable Up To 25 Gb/s Data Rates
January 21, 2014
Molex's new Impact 100-Ohm backplane connector combines speed and density in a modular package designed for high-speed applications. The scalable Impact connector technology provides data rates up to 25 Gb/s with excellent signal density, up to 80 differential pairs per linear inch when using a six-pair configuration.
"Our network customers continue to require ever-higher data rates without sacrificing signal integrity," said Steven Eichhorn, group product manager, high-speed backplane and board-to-board products, Molex. "The Impact backplane system addresses the needs of these high-speed systems with the fastest, most flexible and electrically clean connector solution on the market."
Designed to meet the requirements of next-generation applications, the Impact backplane connector is suitable for high-speed networking equipment and storage servers in the data and telecommunications, medical, military, and aerospace industries. The Impact backplane connector conforms to IEEE 10GBASE-KR and OIF Stat Eye Compliant end-to-end channel performance.
Featuring an easy-to-manage 1.90mm x 1.35mm grid, which reduces PCB routing complexity and cost, the broad-edge coupled, differential-pair Impact backplane system supports high bandwidth needs while minimizing board and system real estate usage. Compliant pin-attach options (0.39 and 0.46mm) provide the flexibility to optimize designs for superior mechanical and electrical performance in traditional backplane or midplane architectures. The Impact daughtercard mating interface utilizes an in-line staggered, bifurcated contact system that reduces the mating force per pin and provides ground-signal sequencing without the need for multiple backplane signal-pin heights.
Available in conventional, coplanar, mezzanine, orthogonal, and orthogonal-direct configurations, the Impact Backplane family provides best-in-class versatility. The Impact signal module options vary by configuration and are offered in two through six pairs. The Impact power modules are offered in three through six pair sizes in conventional, coplanar and mezzanine configurations with current ratings from 60.0 to 120.0A per module.
"The Impact system supports future system performance upgrades. Its broad-edge-coupled transmission technology enables high signal bandwidth while minimizing channel-performance variation across every differential pair within the system," said Eichhorn.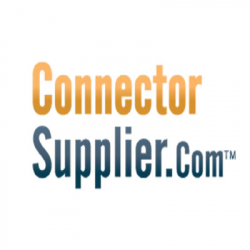 Latest posts by Connector Supplier
(see all)